Moody Lightroom Presets for Landscape & Travel Photography
Make your photography stand out with this highly universal workflow: 63 presets for Lightroom Desktop & Mobile*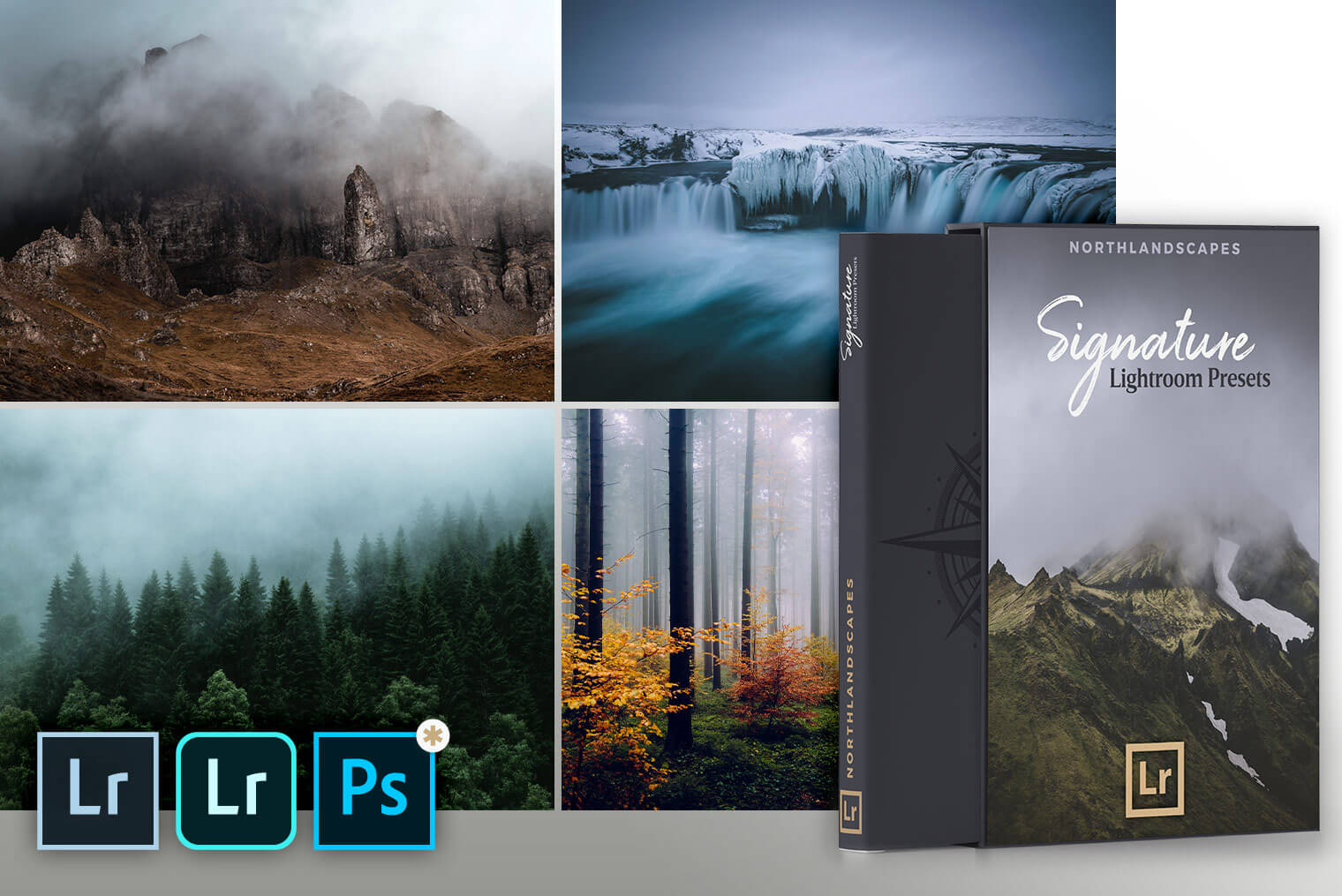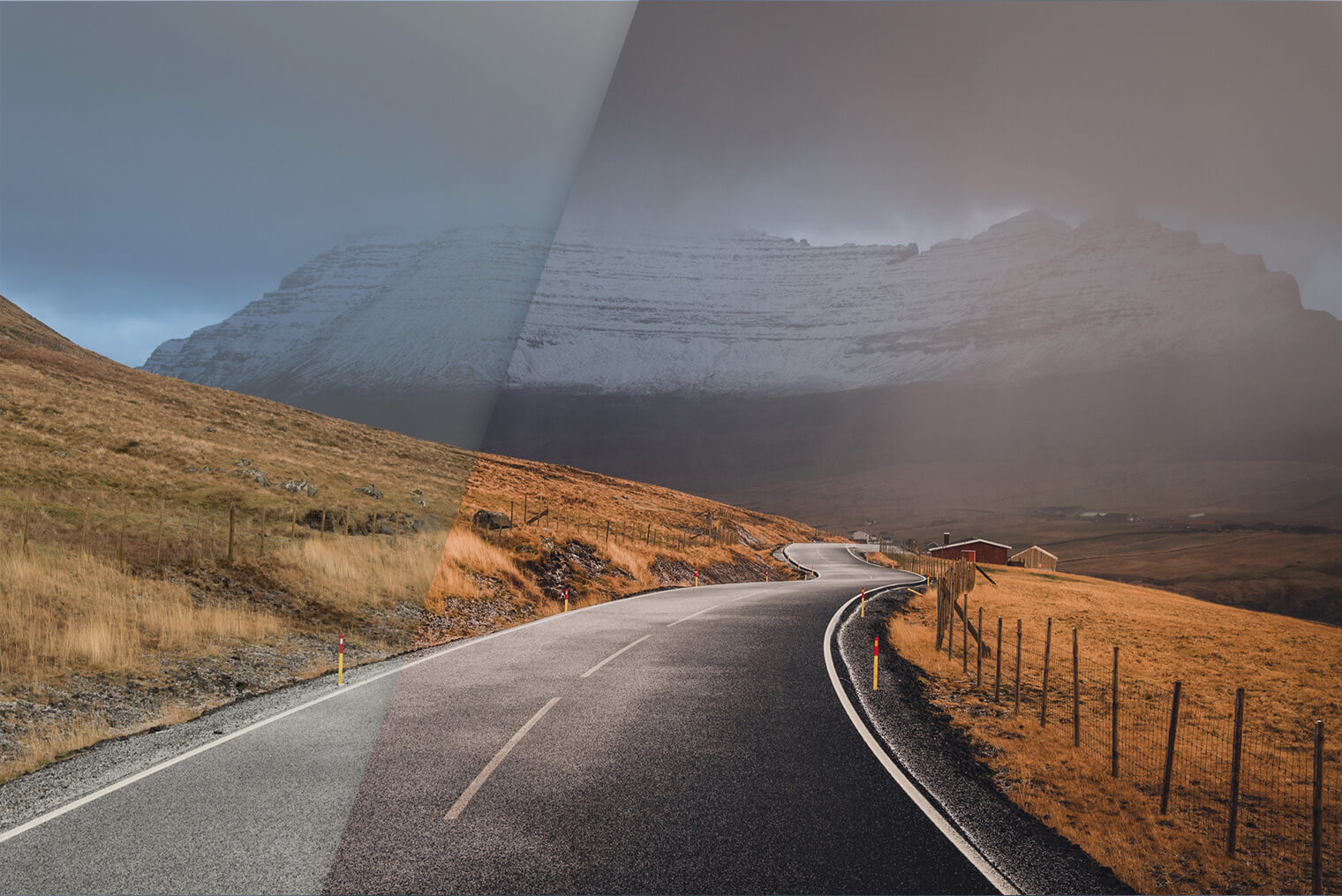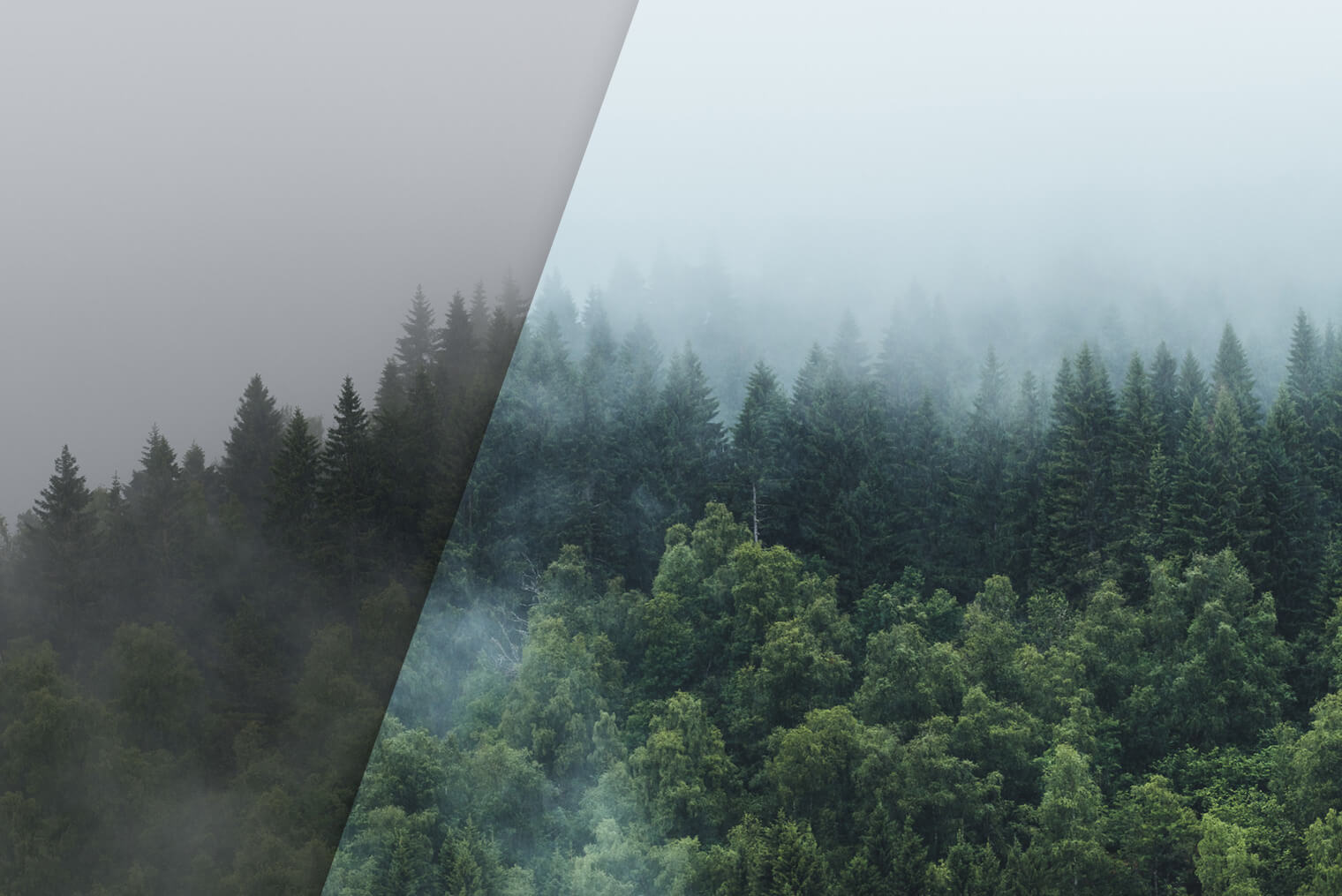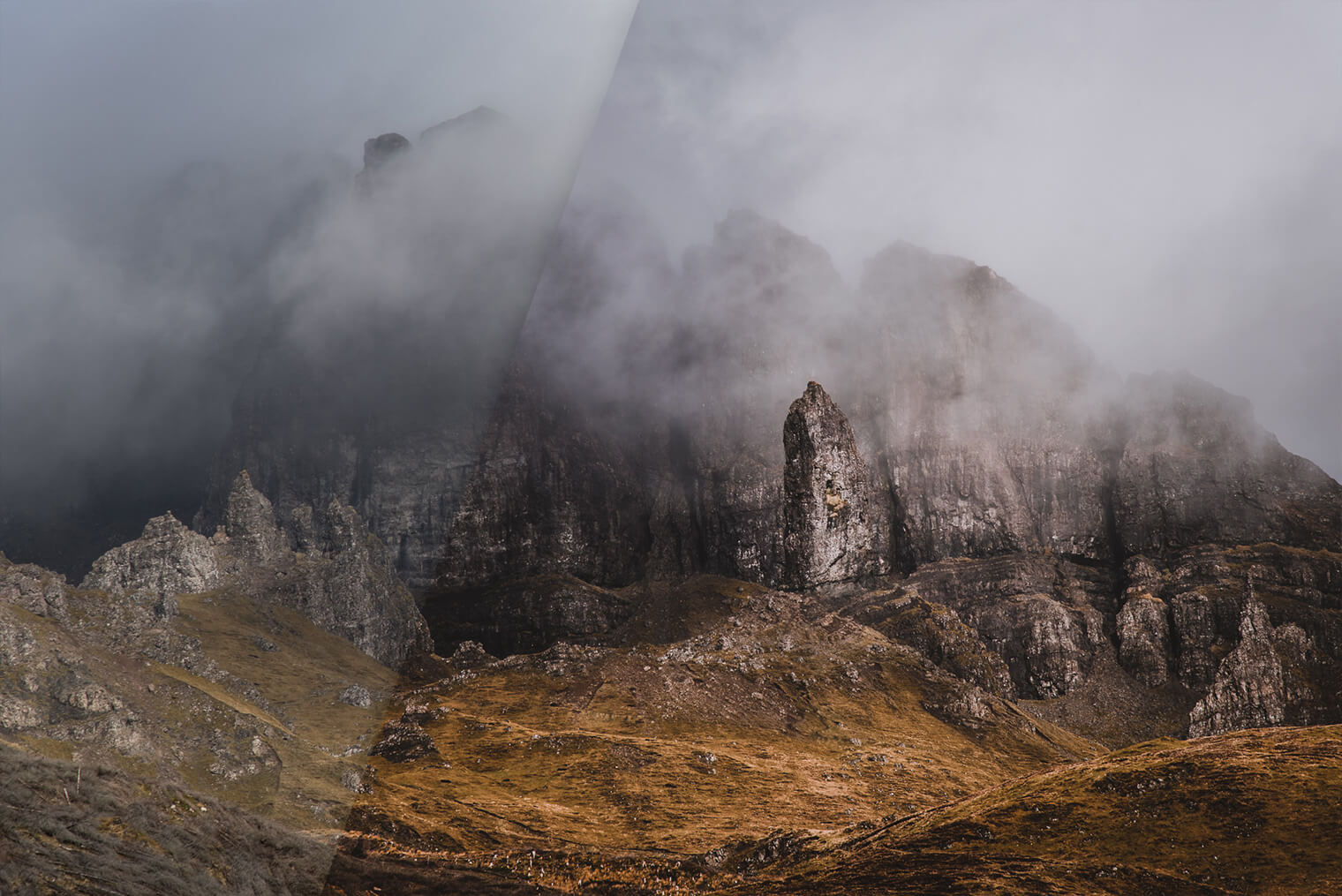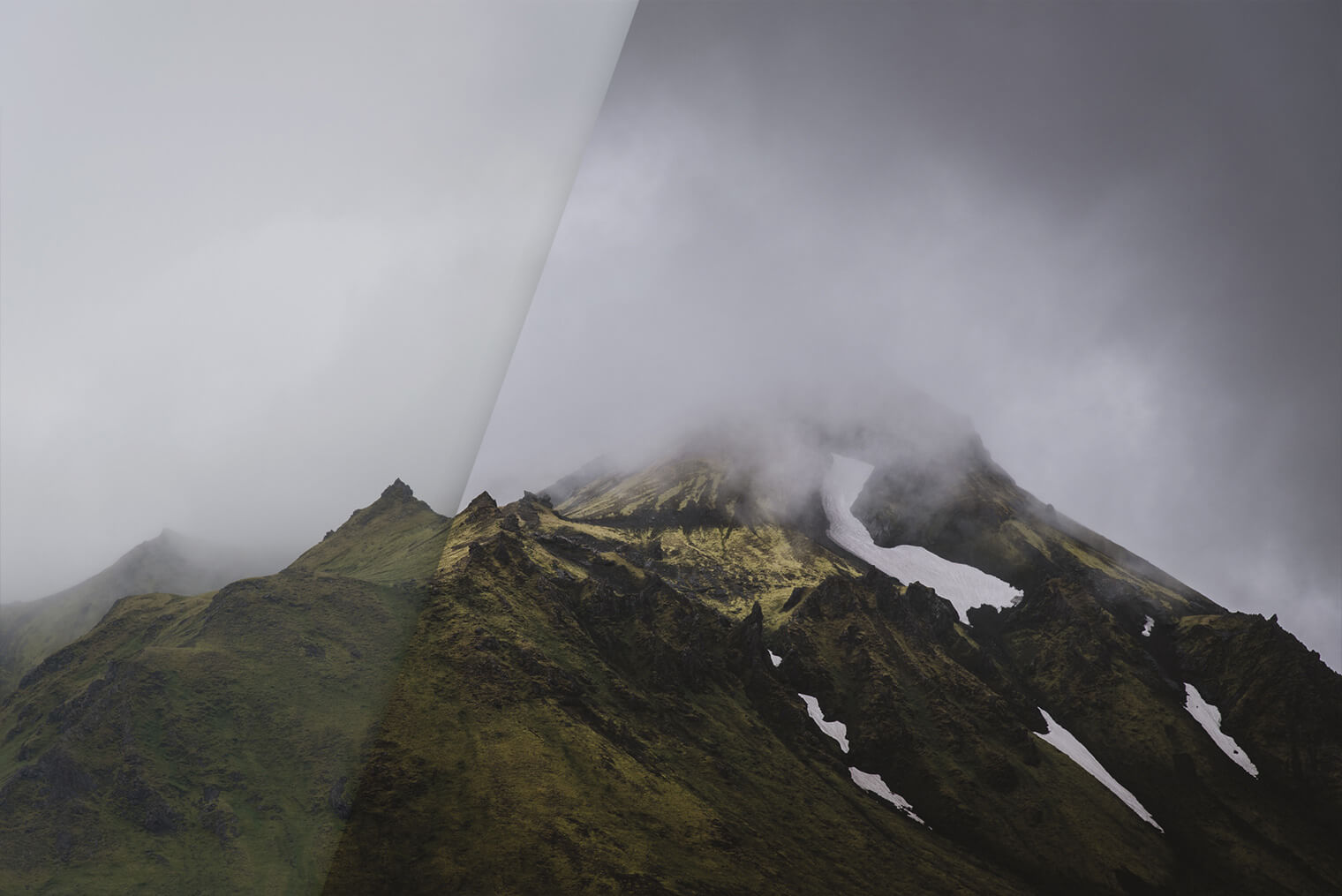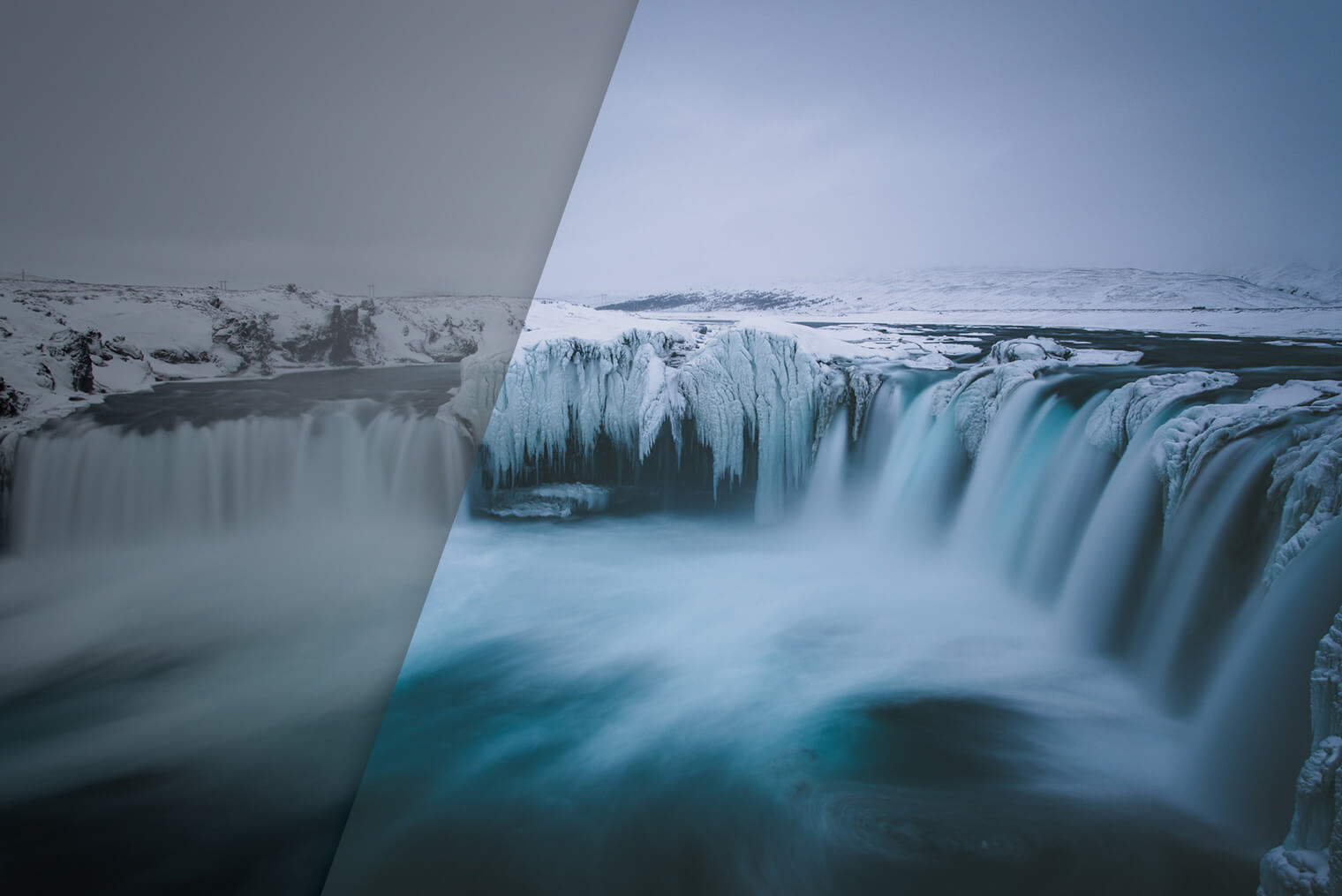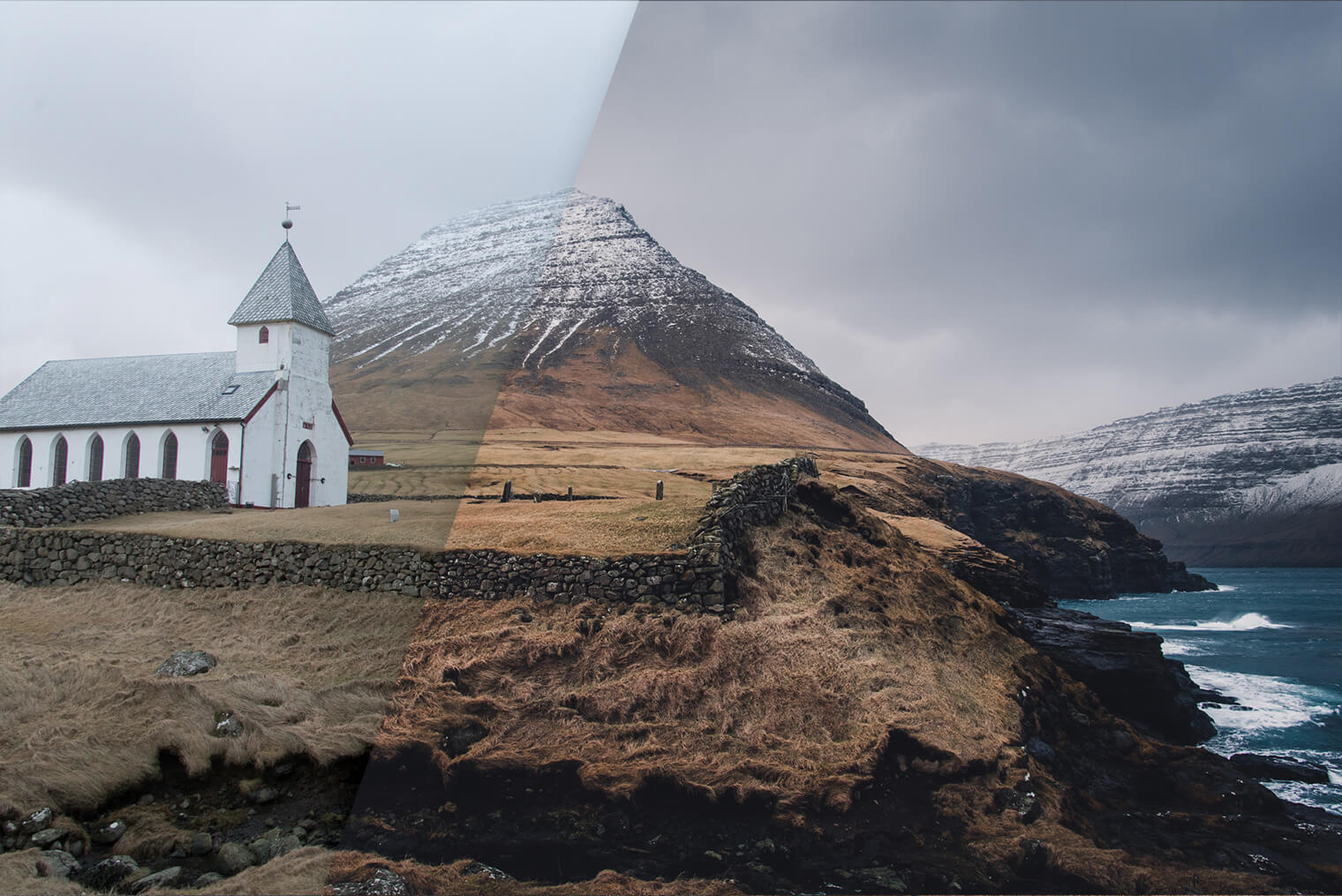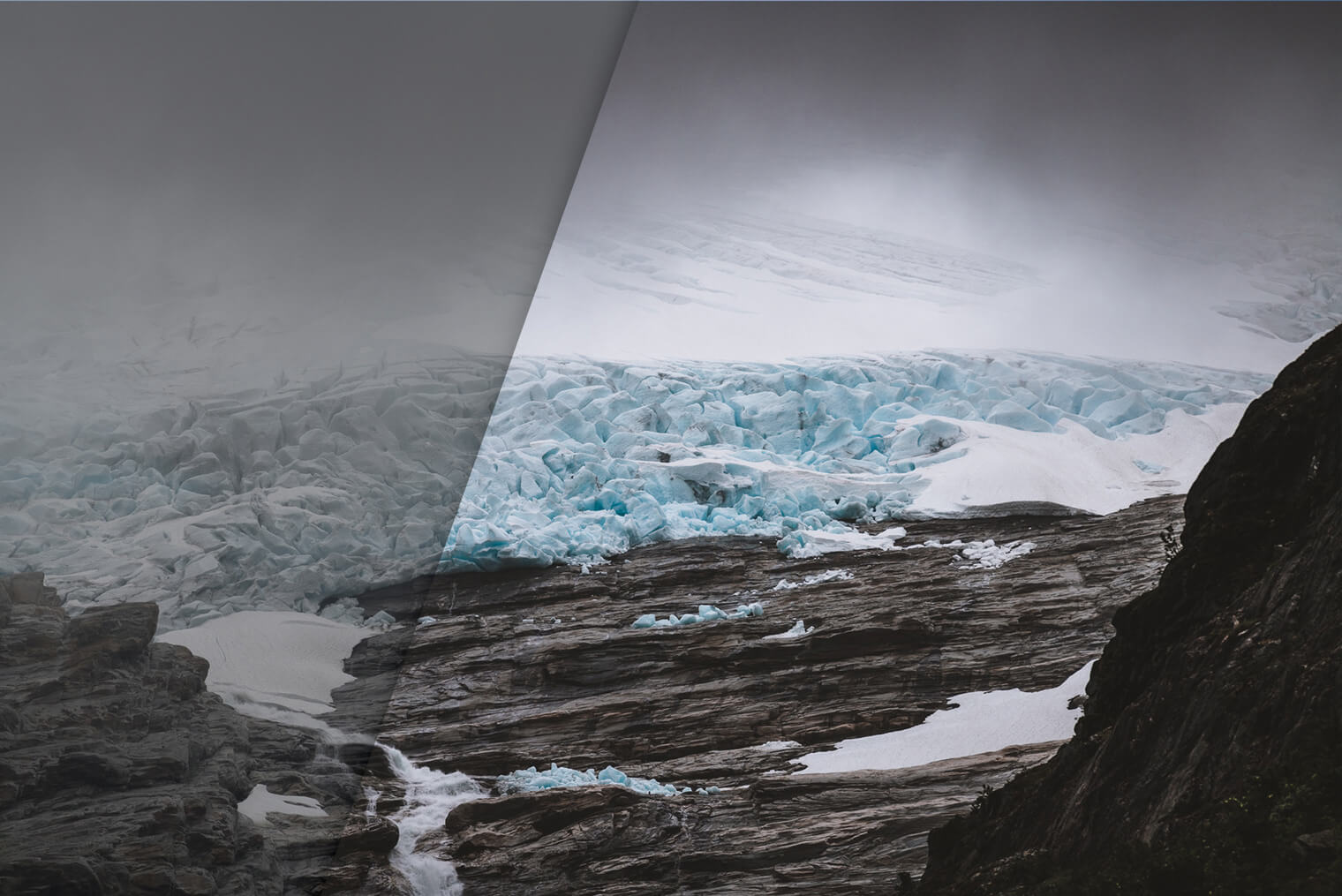 Extensively tested on a large number of images from different camera models
If you like the moody look of my landscape photography, this unique Lightroom workflow is just right for you! Over the last five years I have created my personal collection of Adobe Lightroom presets for my landscape and travel photos taken in Nordic countries like Iceland, Norway or the Faroe Islands. I refined the presets over and over again, so that they not only deliver unique results, but also work for a wide range of landscapes and lighting situations.


Create photos with a truly memorable style that stand out from the flood of images on social media

It was always very important to me to develop a memorable and distinctive style, since the photography industry is constantly growing and expanding and more and more photos seem interchangeable. Simply capturing an exceptional location is not sufficient anymore: The images visually need to stand out and arouse the viewer's emotions. And this is where my presets come into play: Take a look at the before and after photos and see for yourself or watch a quick editing session on YouTube.
How my presets work
My Lightroom presets are not a loose collection of different looks with random names, but follow a logical order. All 48 core presets are grouped into nine modules and there is a separate collection with 15 Custom Scenes:
1. Exposure (11 presets)
2. Signature look (5 presets)
3. Vignetting (5 presets)
4. Gradients (4 presets)
5. Split toning (7 presets)
6. Color adjustments (4 presets)
7. Grain (4 presets)
8. Noise reduction (4 presets)
9. Sharpening (4 presets)
—
10. Custom Scenes (15 presets)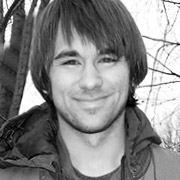 Inspiring looks and ideal for landscape photography
Verified buyer
I was looking for landscape presets and discovered this site via Pinterest and downloaded the free presets. I really liked the look and gave the Signature presets a chance. And I absolutely don't regret it!! The presets are well sorted and I especially love to use the Custom Scenes. Here, I usually find a suitable preset within seconds, make a few fine adjustments and I'm ready to go. I often use the presets as a source of inspiration and they really brought some of my images to life, where I didn't have an idea myself. Thanks!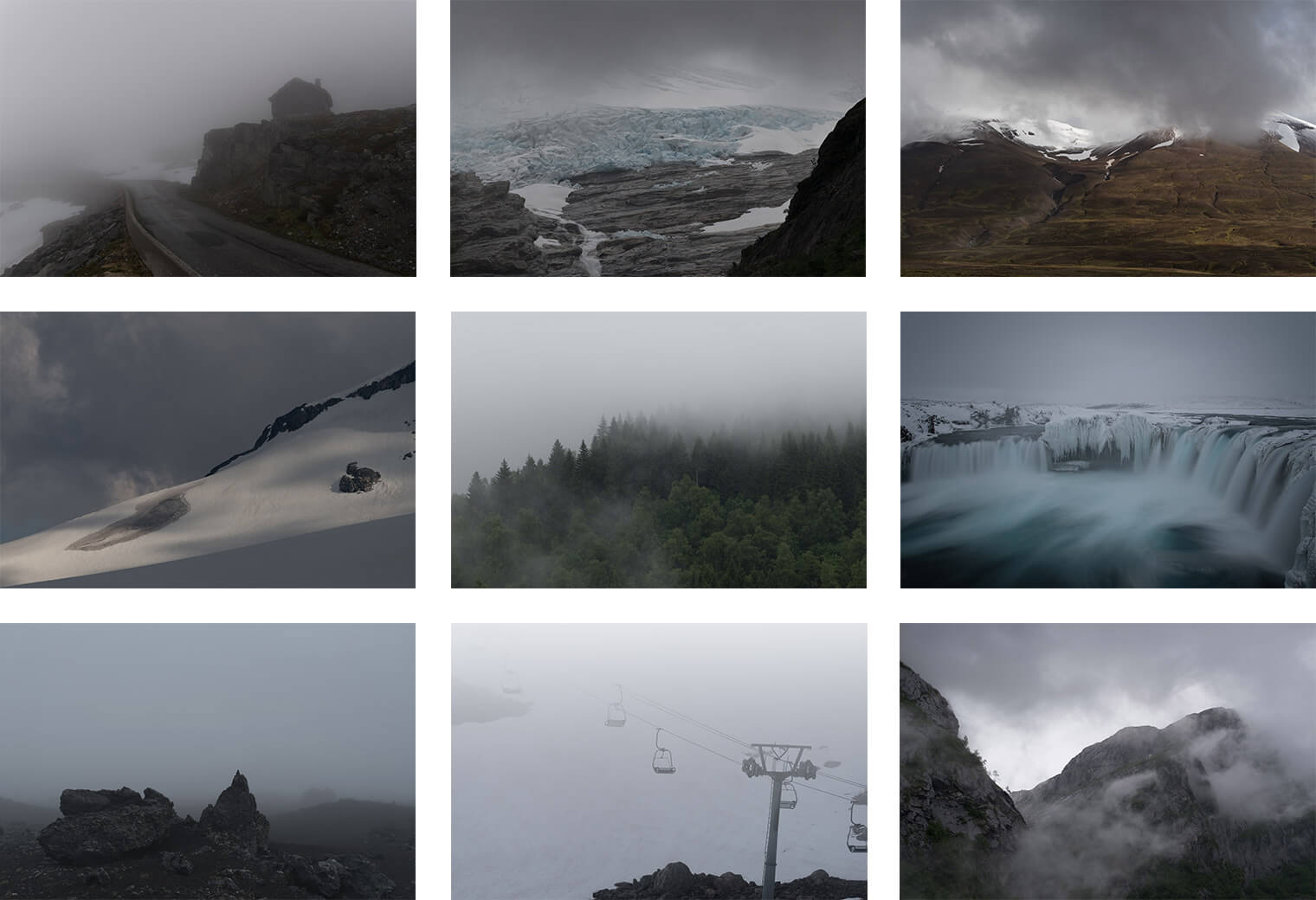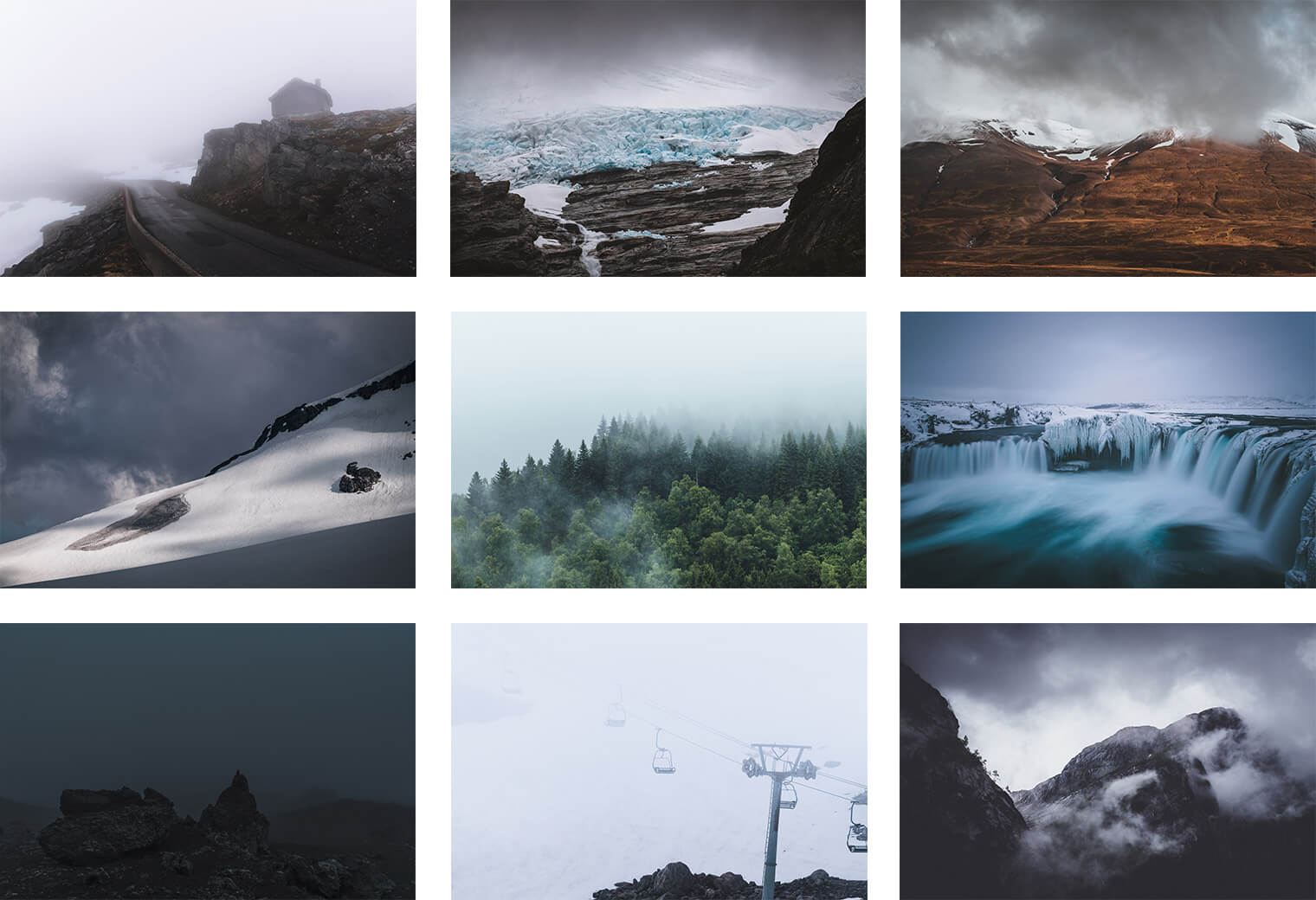 Developed for Lightroom Desktop & Mobile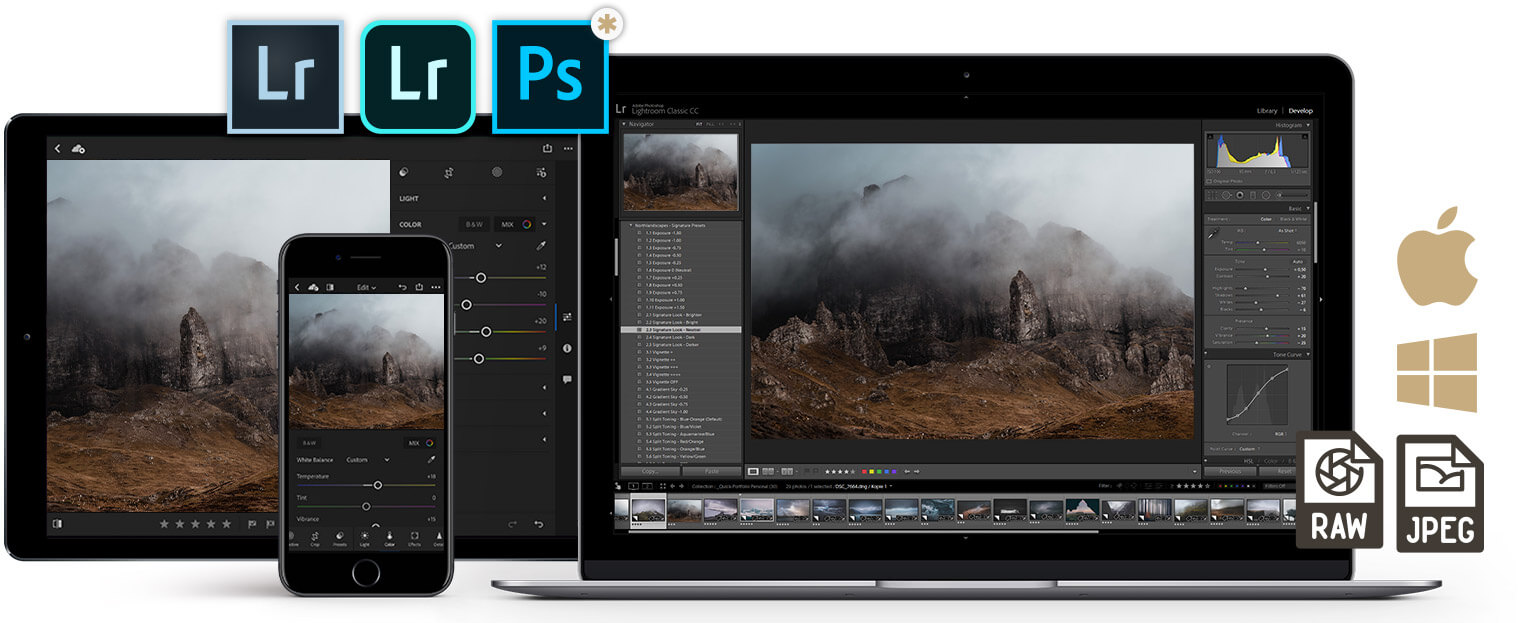 All presets are compatible with Adobe Lightroom 4, 5, 6, CC, and Classic CC (.lrtemplate & XMP-files included) as well as the latest Lightroom mobile app on iOS and Android.
Note for mobile users: You need to import the presets into your Lightroom desktop application (not Lightroom Classic) on your Windows or Mac computer first. The presets will then automatically sync with the cloud and will be available on your mobile device. → Step-by-step guide by Adobe.
Also works with the latest version of Adobe Photoshop!
This product also works with Adobe Camera Raw (ACR) in version 10.3 or newer - that means you can use the presets in Adobe Photoshop, too.

When editing with the presets, it is recommended that you start with the core presets and work your way from top to bottom, starting with adjusting the exposure. One of the five variants of the signature look (Brighter / Bright / Neutral / Dark / Darker) usually fits very well for most types of landscapes and often only a few individual adjustments are needed.
Get creative with the "Custom Scenes"
The Custom Scene presets are a slightly different but very exciting approach to editing your photos: They are based on the signature look, but have been refined and customized to match a specific landscape or artistic look. The respective title gives an indication of its intended use and the presets come in a separate folder for a better overview. A playful approach, however, is typically the best way to achieve great results, since many presets also fit totally different landscape types and can be a great source of inspiration for fine art photography. These presets can of course be combined with the adjustment presets from the core module.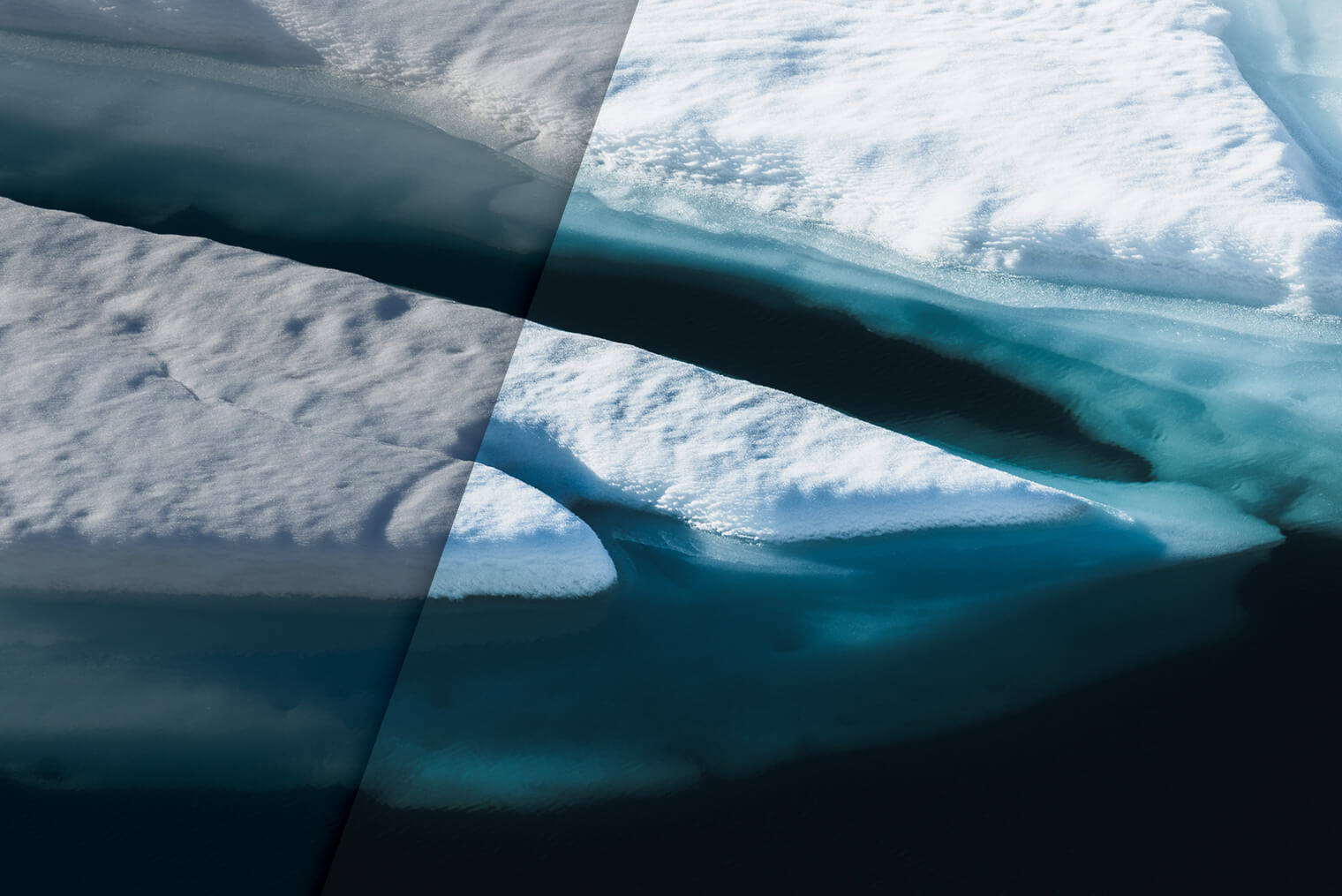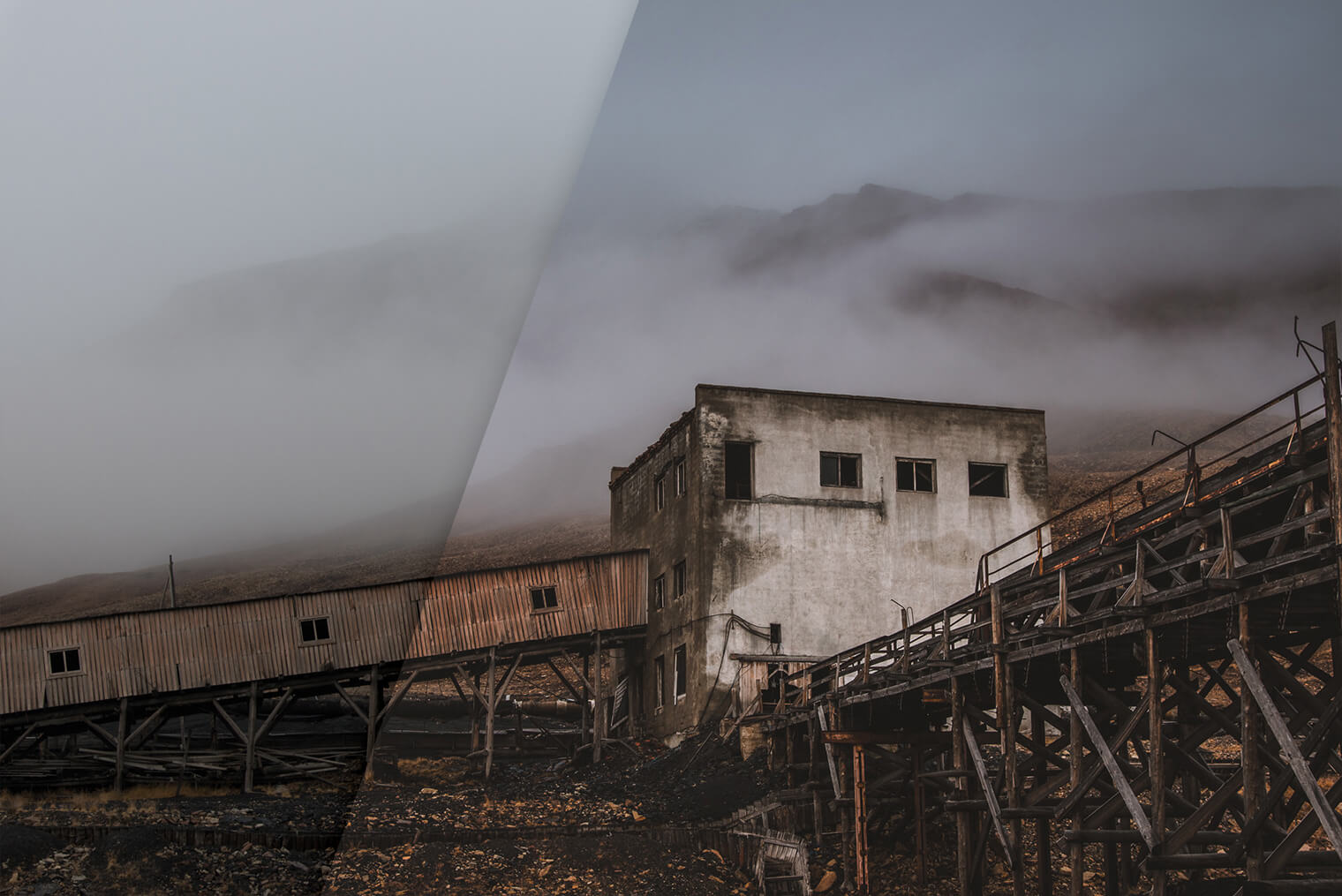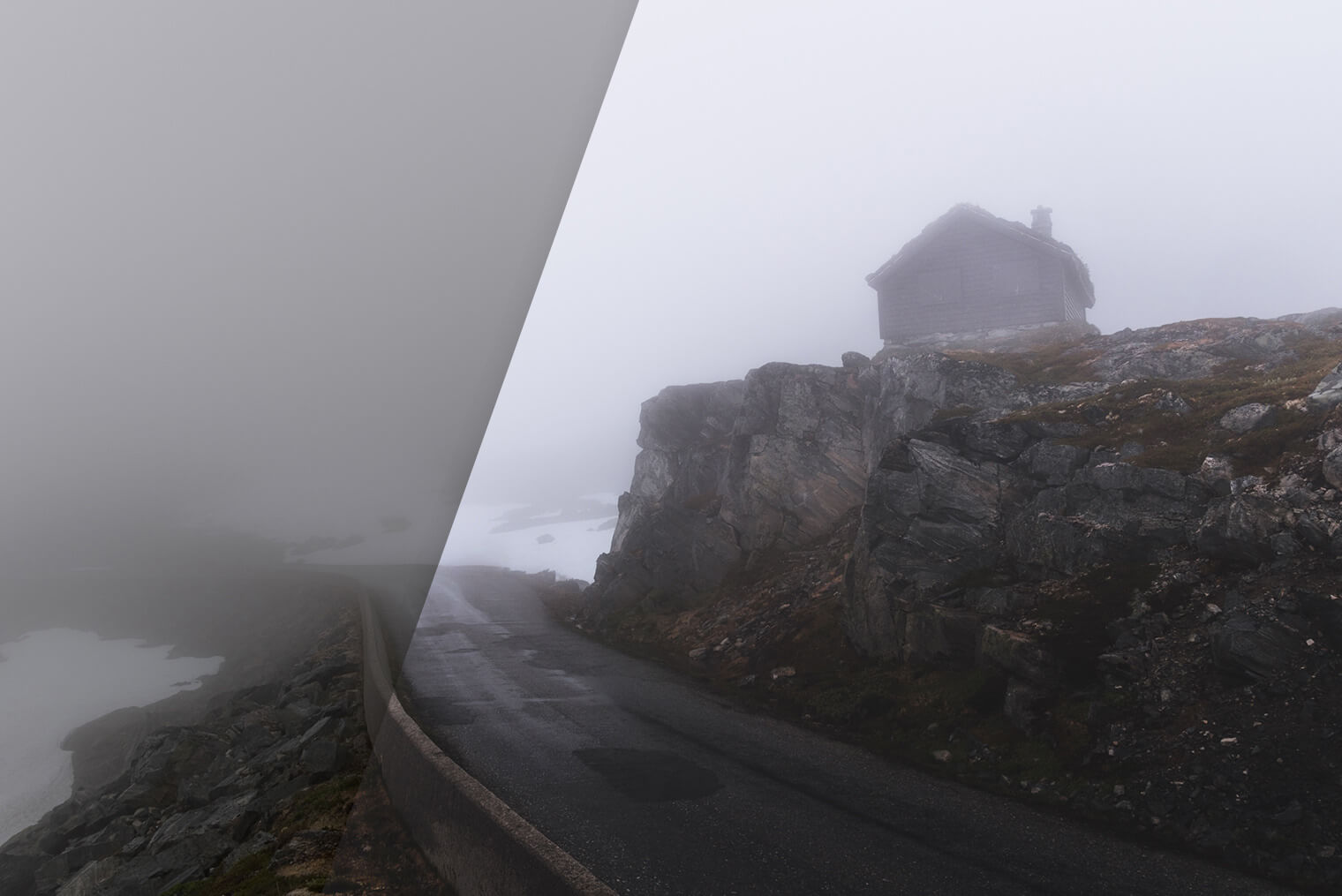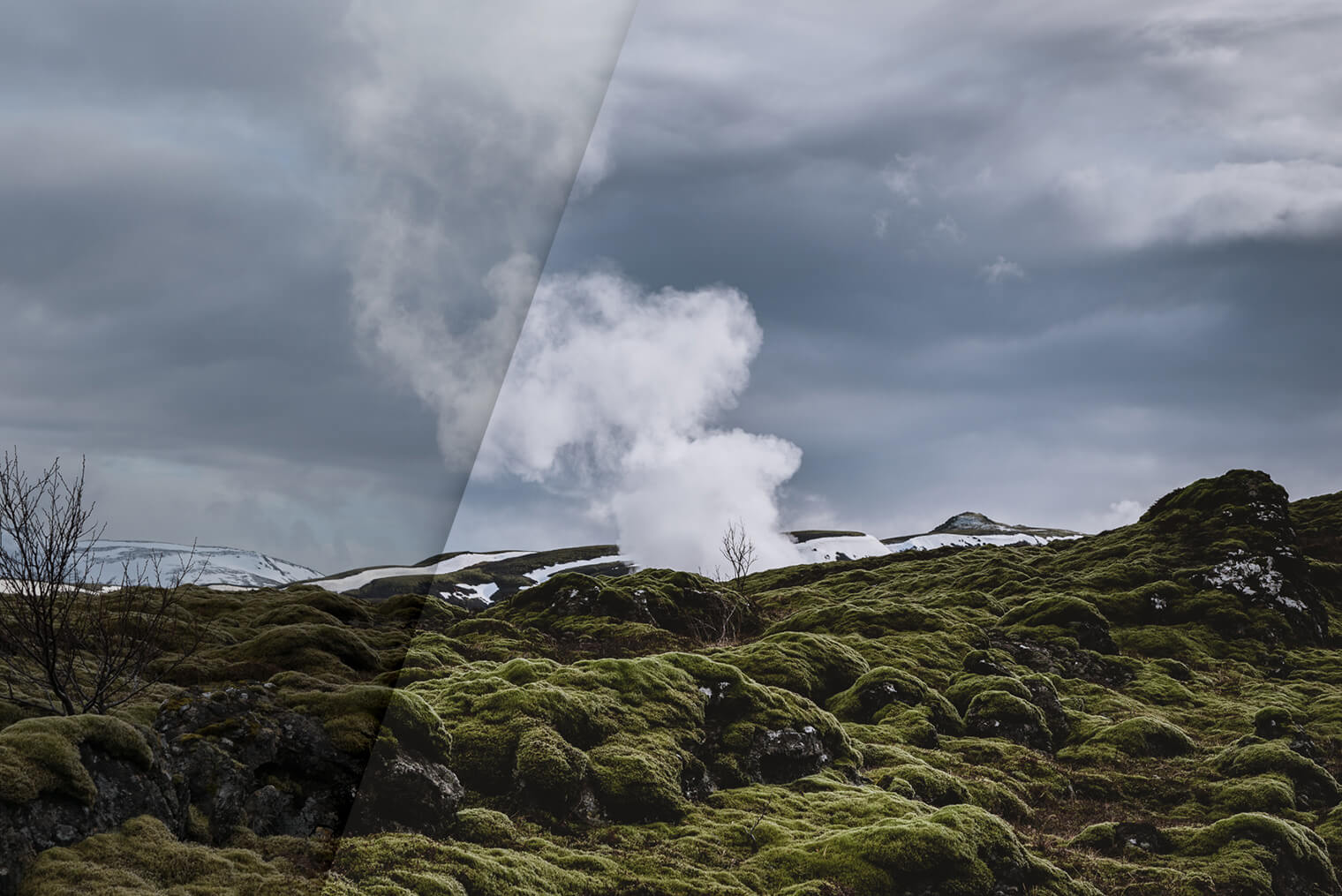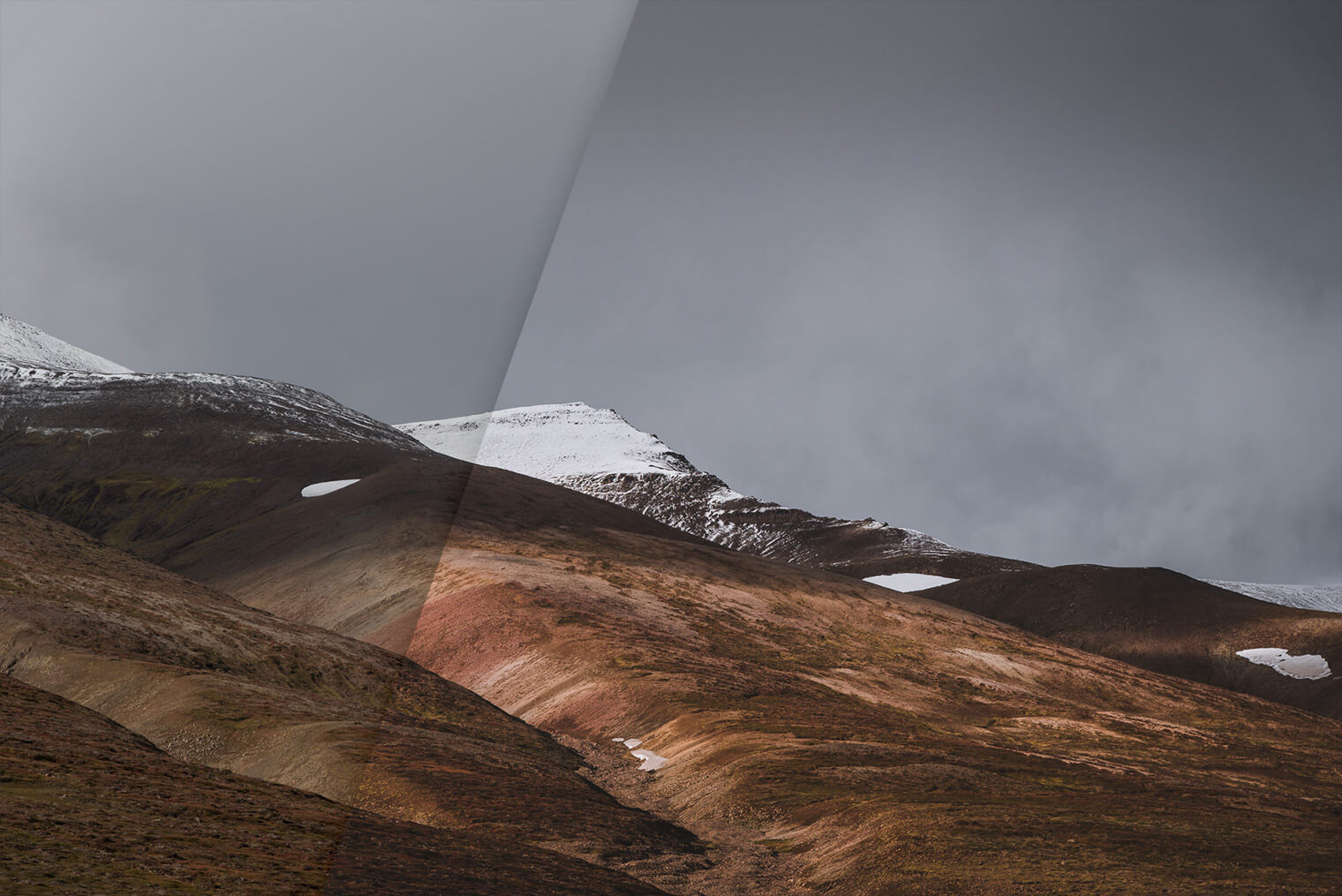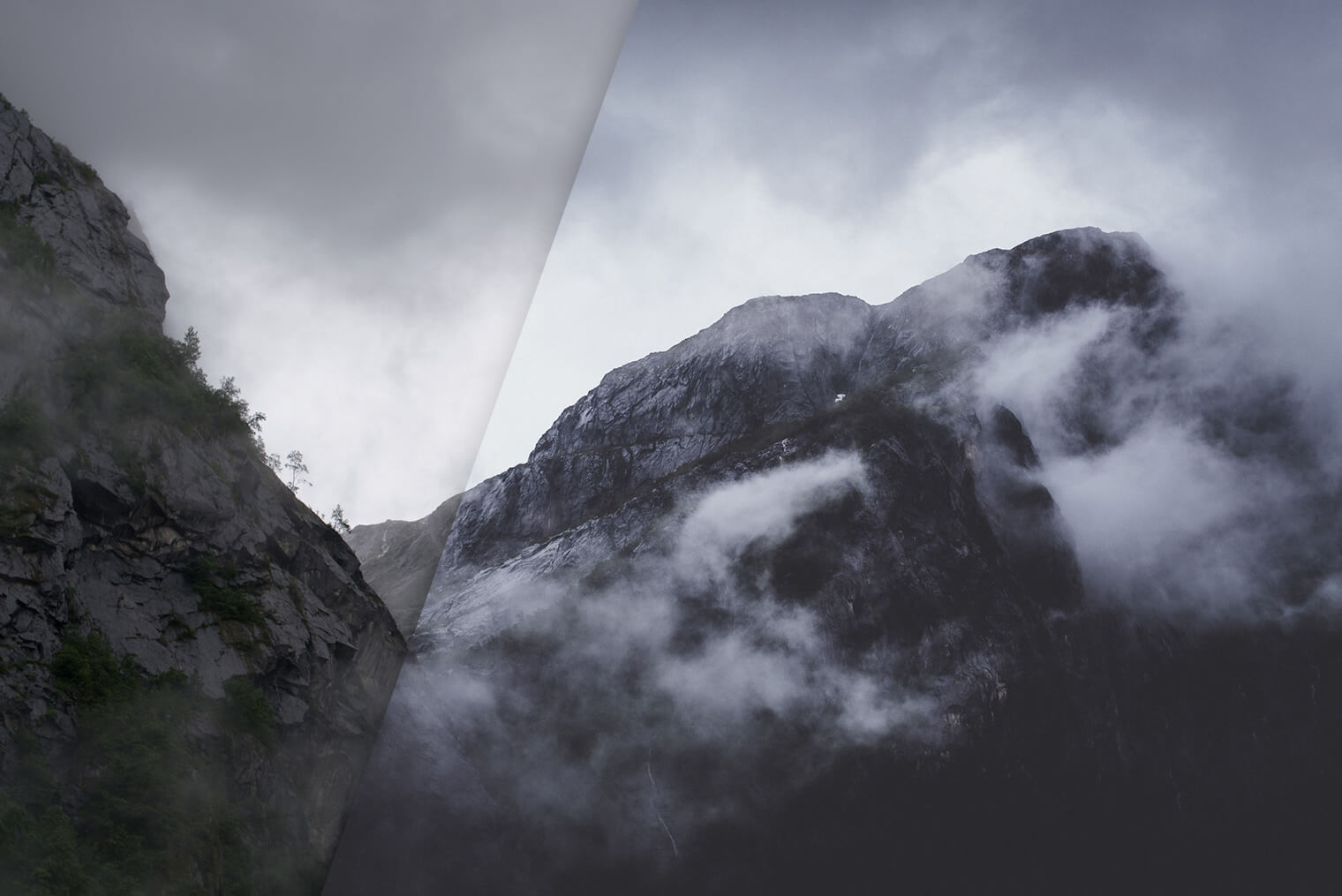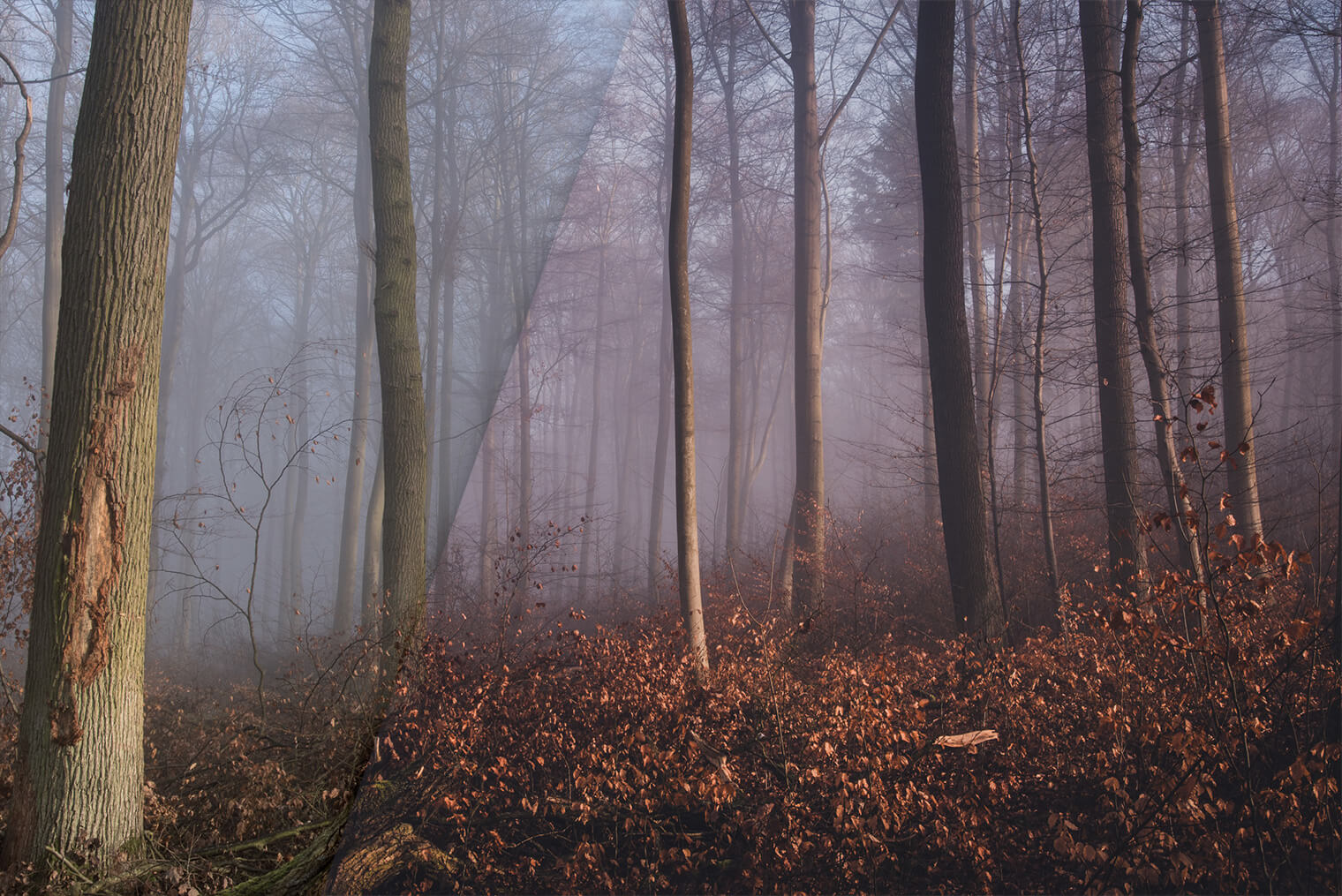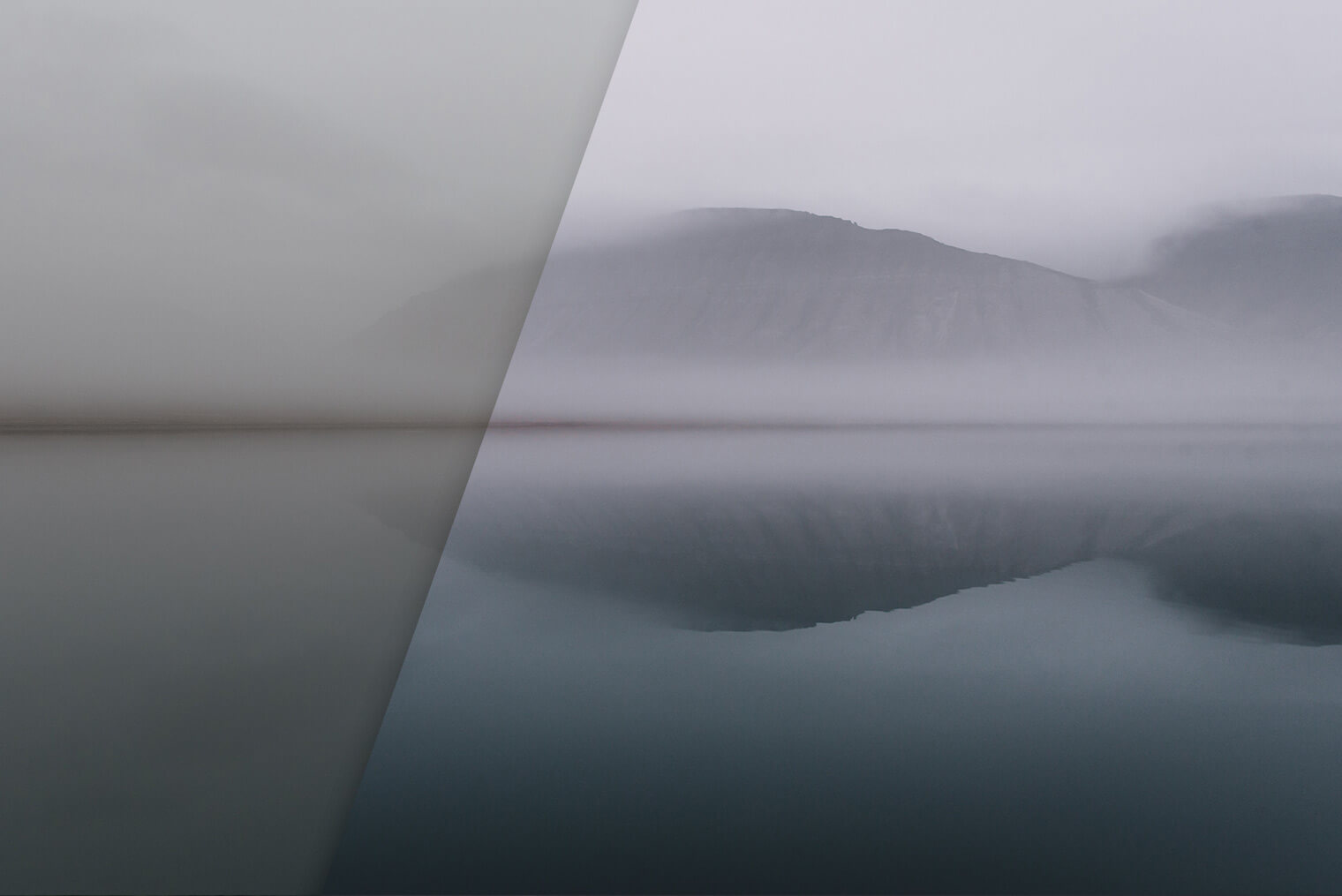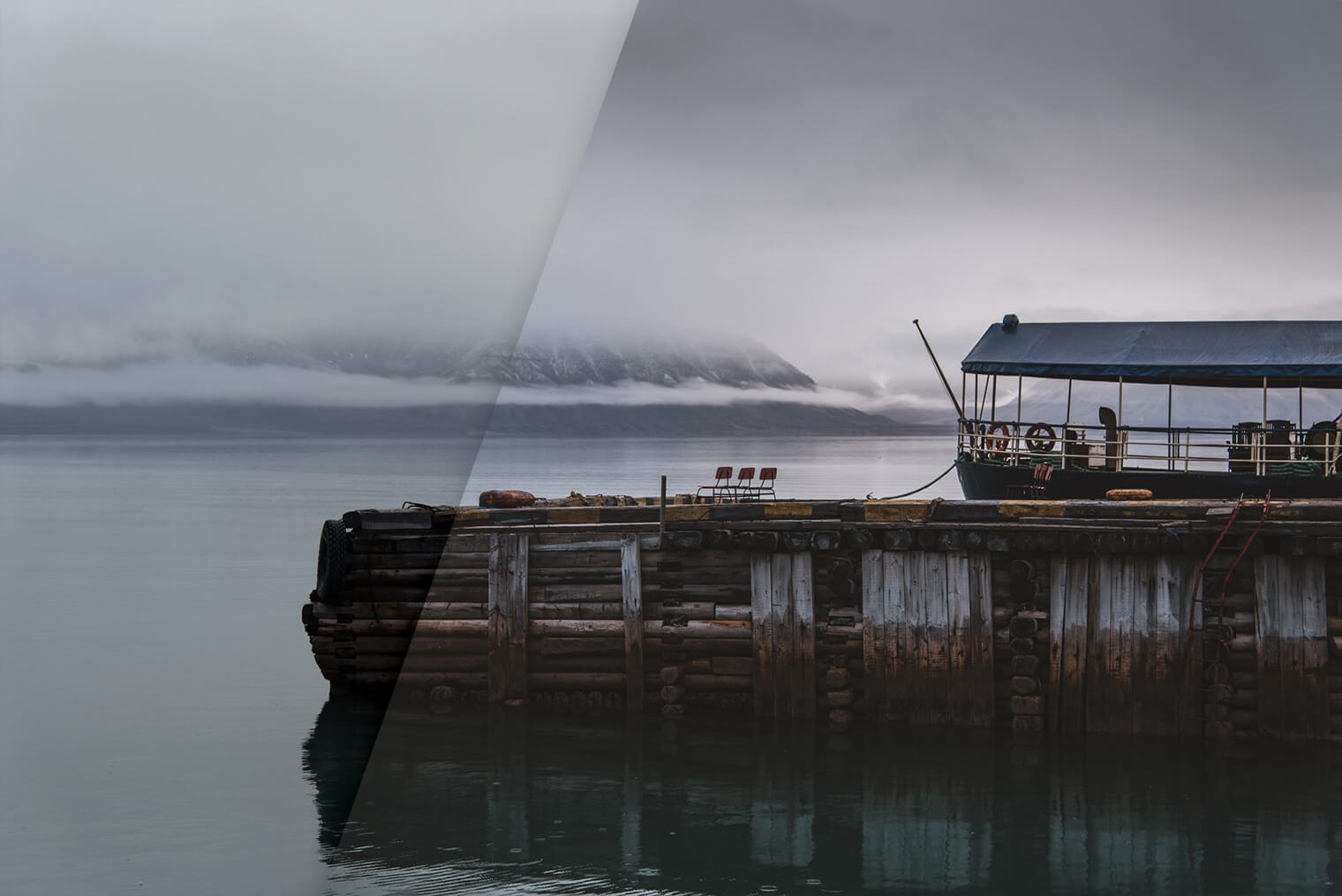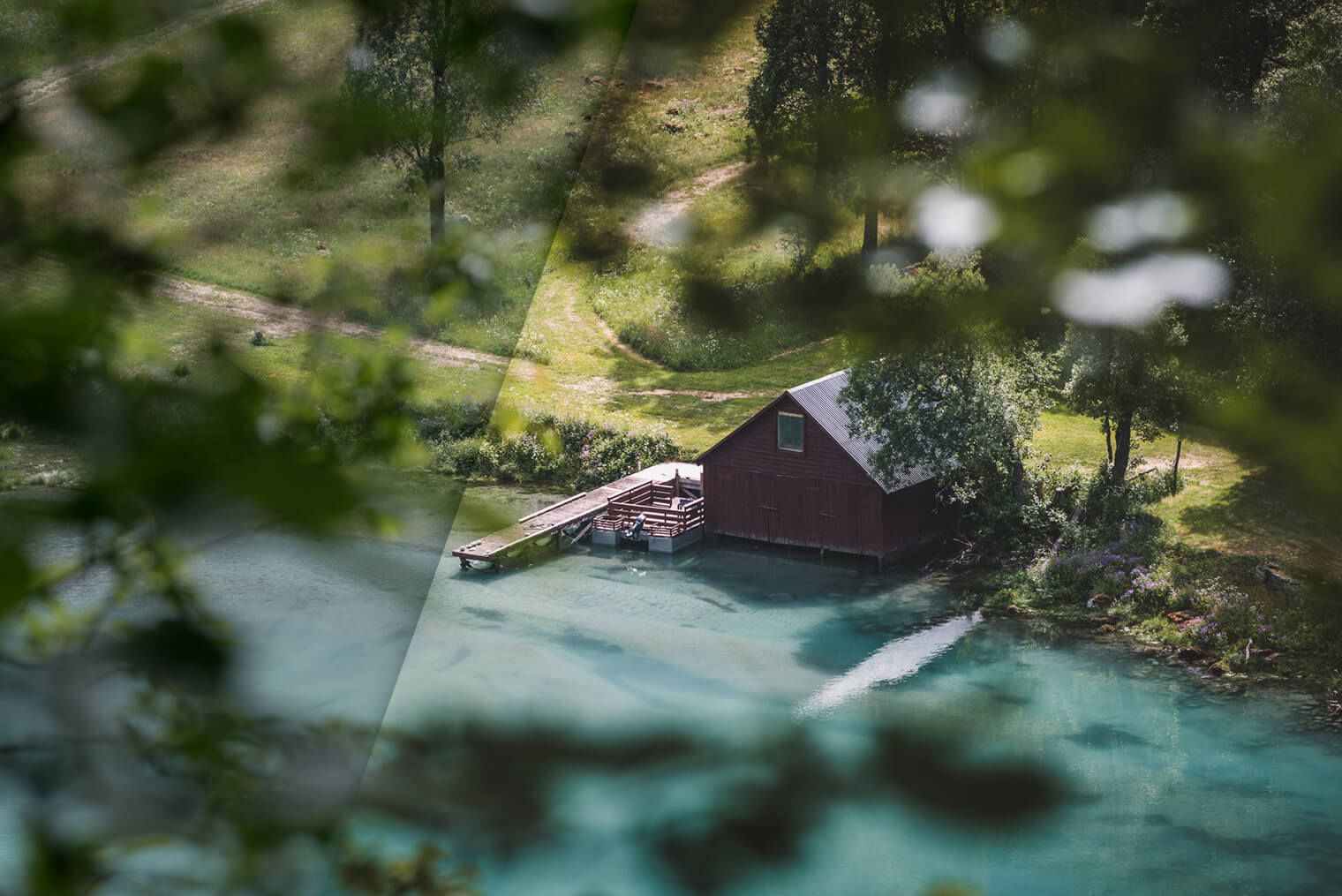 → Currently included scenes: Day to Night / Forest in the Clouds / Frozen Waterfall and Snow Clouds / Glacier in the Clouds / Glacier Lake with Forest / Glacier Lake with Ice / Icelandic Moss and Rocks / Moody Earth Tones / Mountain in the Clouds / Mountain in the Clouds (Dark) / Mountain Tops with Snow / Ocean and Fog / Snow and Fog / Snowy Night / Waterfall and Dark Rocks
Watch a quick editing session
Before & After Photos Purchase options
Who is this product for?
This product is aimed at amateurs and professional photographers alike. Each preset has been carefully crafted and tested to work with a wide variety of images types and camera models like Nikon, Canon, Fuji and Sony. The presets are optimized for landscape, nature and travel photography with the typical color palettes found in soil, vegetation, water and rocks. Take a look at the example photos to get an impression of the typical character of the images or download my free Lightroom Presets for dark and moody landscapes.
Future updates included!
New projects and trips result in the development of new Lightroom presets (especially the "Custom Scenes") and further fine-tuning of the existing ones. I will be sharing these updates FREE of charge! You will receive an e-mail as soon as a new version has been released, with all necessary information about the changes.
Features
63 Lightroom presets (48 core presets + 15 Custom Scenes)
both .lrtemplate and .XMP-files are included for maximum compatibility
compatible with Adobe Lightroom 4, 5, 6, CC and Classic CC (Windows and Mac) as well as Lightroom Mobile (iOS and Android) using this step-by-step guide by Adobe
*also works with Adobe Camera Raw (ACR) in version 10.3 or newer - that means you can use the presets in Photoshop, too!
optimized for JPG and RAW images
PDF installation guide included
→ What is the difference between Adobe Lightroom and Lightroom Classic?
How to buy?
You can buy and download the Lightroom presets via Gumroad, a secure marketplace for digital products. Gumroad accepts Paypal and all major credit cards.


✔ Buy it now for $49 (excl. VAT)* Get the Shop Bundle for $99
*The standard VAT rate may be charged, following the law of your country. If you are a business based in the EU and are registered for VAT, you can request a VAT refund directly from Gumroad.


This product is also included in the Complete Lightroom Shop Bundle. → Save over 50% and get all current preset packs by Northlandscapes, plus updates and all future product releases!
Please note before you buy: due to the digital nature of the products, all sales are final. There are no refunds or returns. → Try my FREE presets before you buy.
What customers say:
"This extraordinary set empowers me to recreate the appealing look with my own photography. Yet more then simple presets this is a finely crafted, highly efficient toolbox that allows me to develop my own look and is what I mostly start off with when editing any photo. To me it's an absolute essential extension to lightroom, that I would not want to miss."
Download my FREE Lightroom Presets
Get an impression of how my Signature Lightroom Presets work and download this free collection containing a unique dark and moody look for landscape photos in five different variations to make it as universal as possible.
Before and after examples
◕ Please wait a few seconds while the examples are being loaded.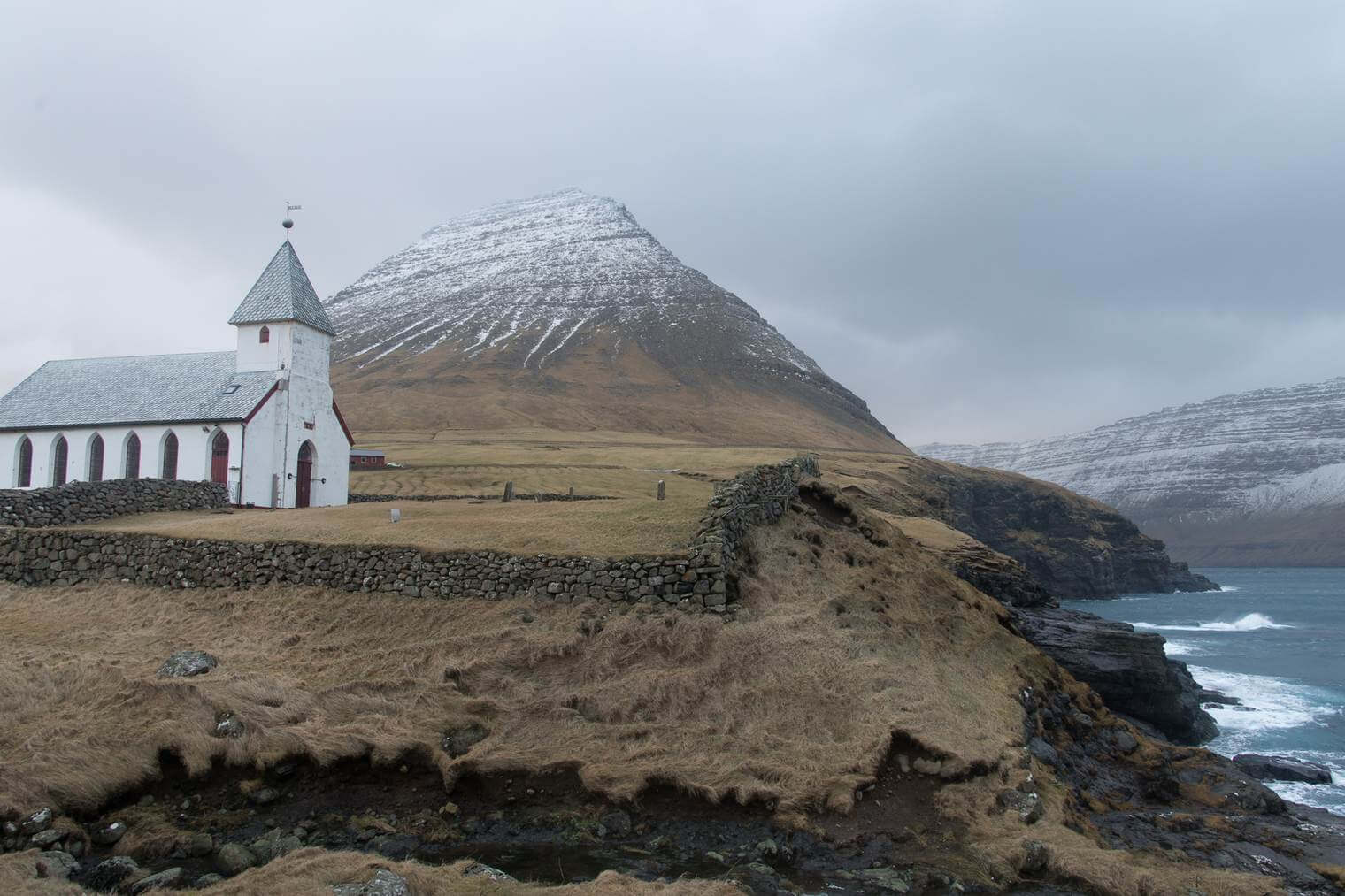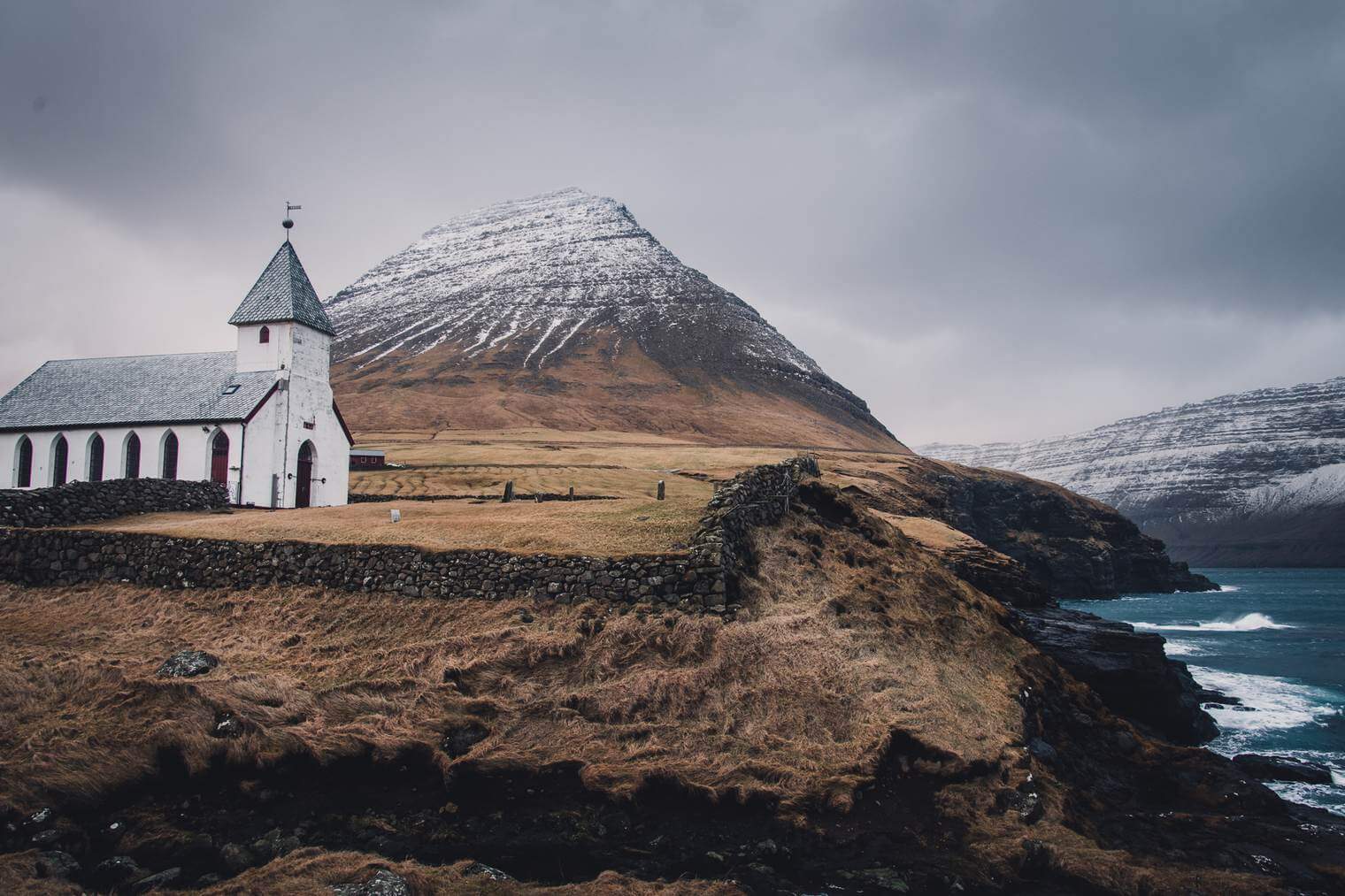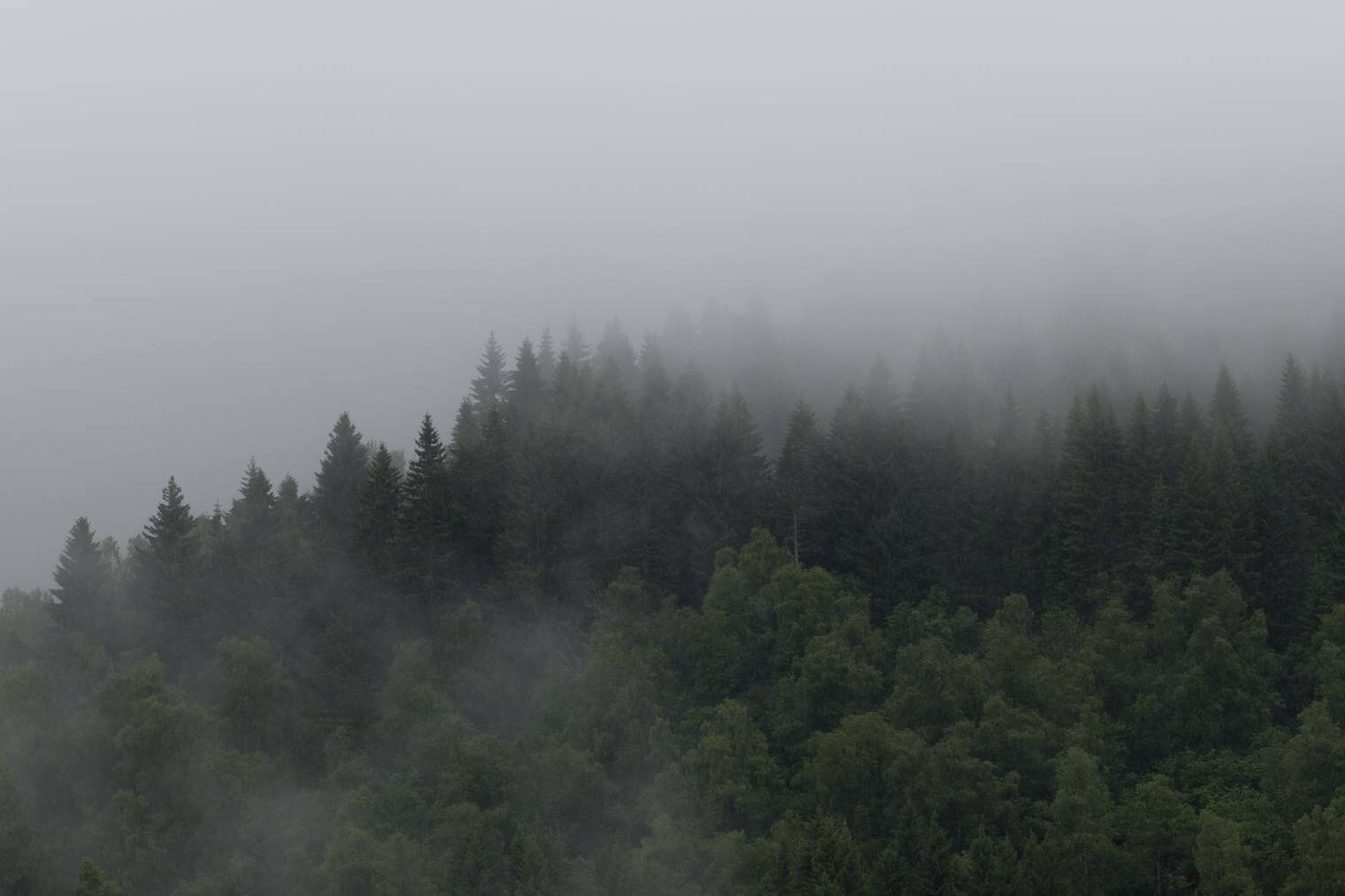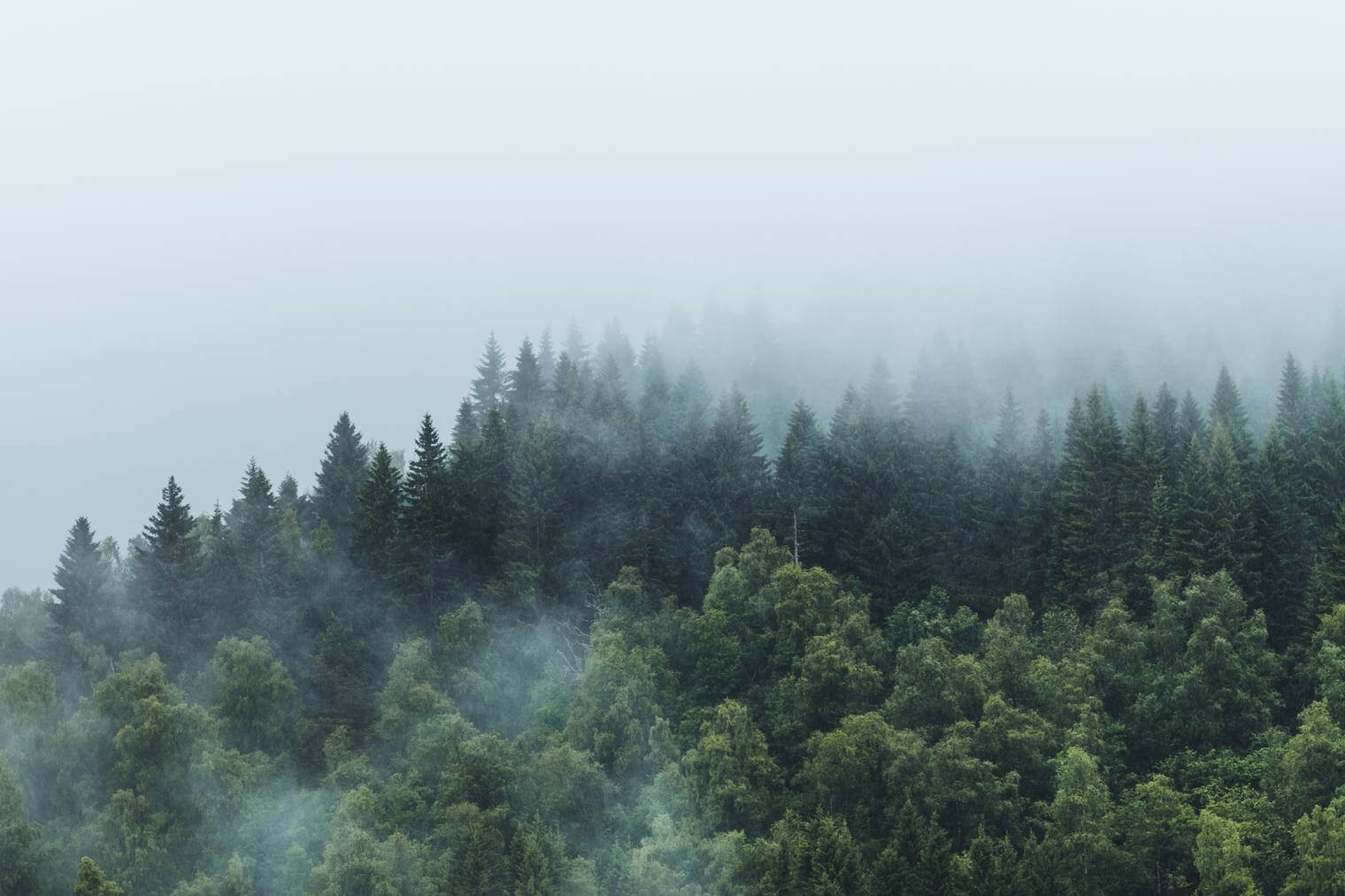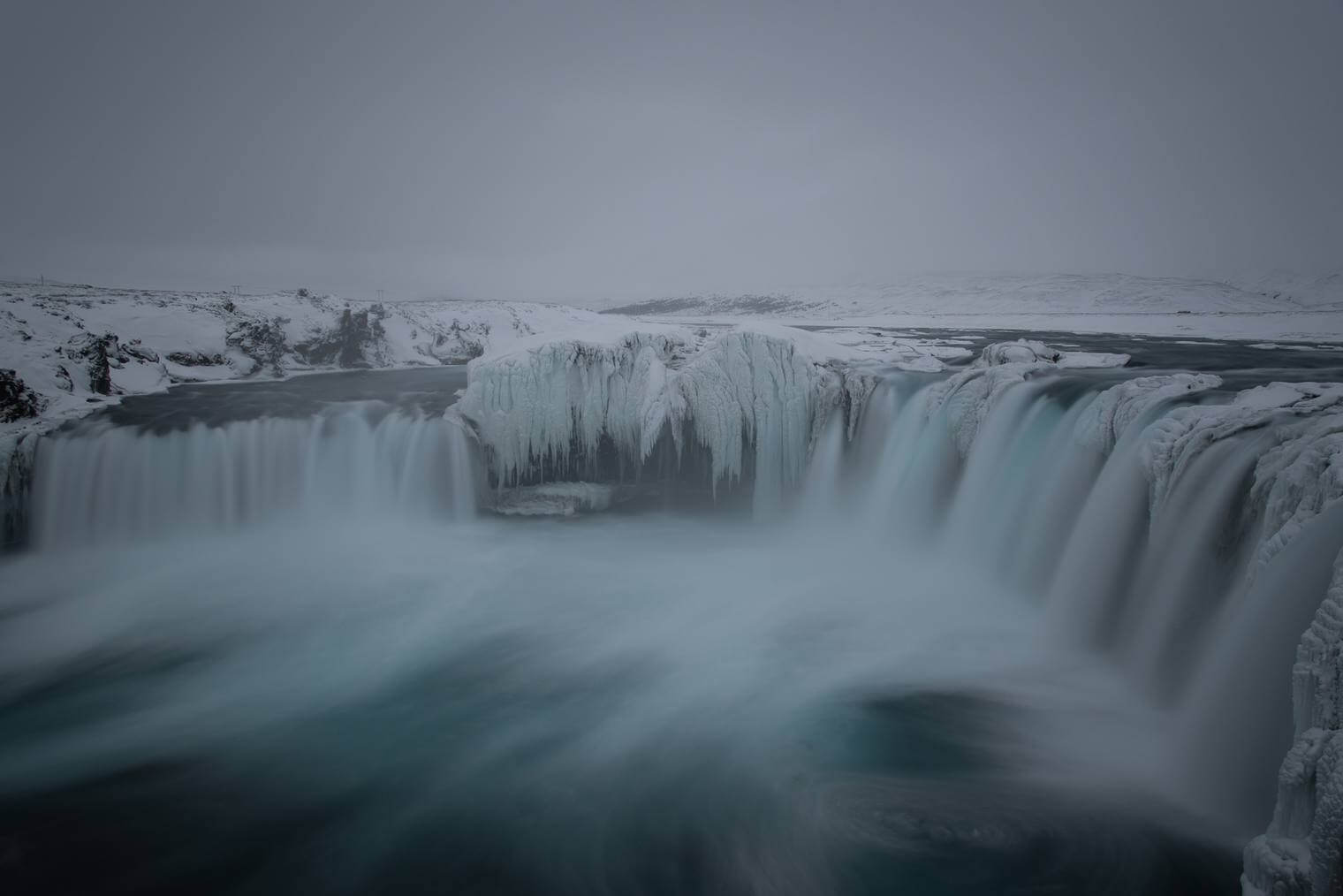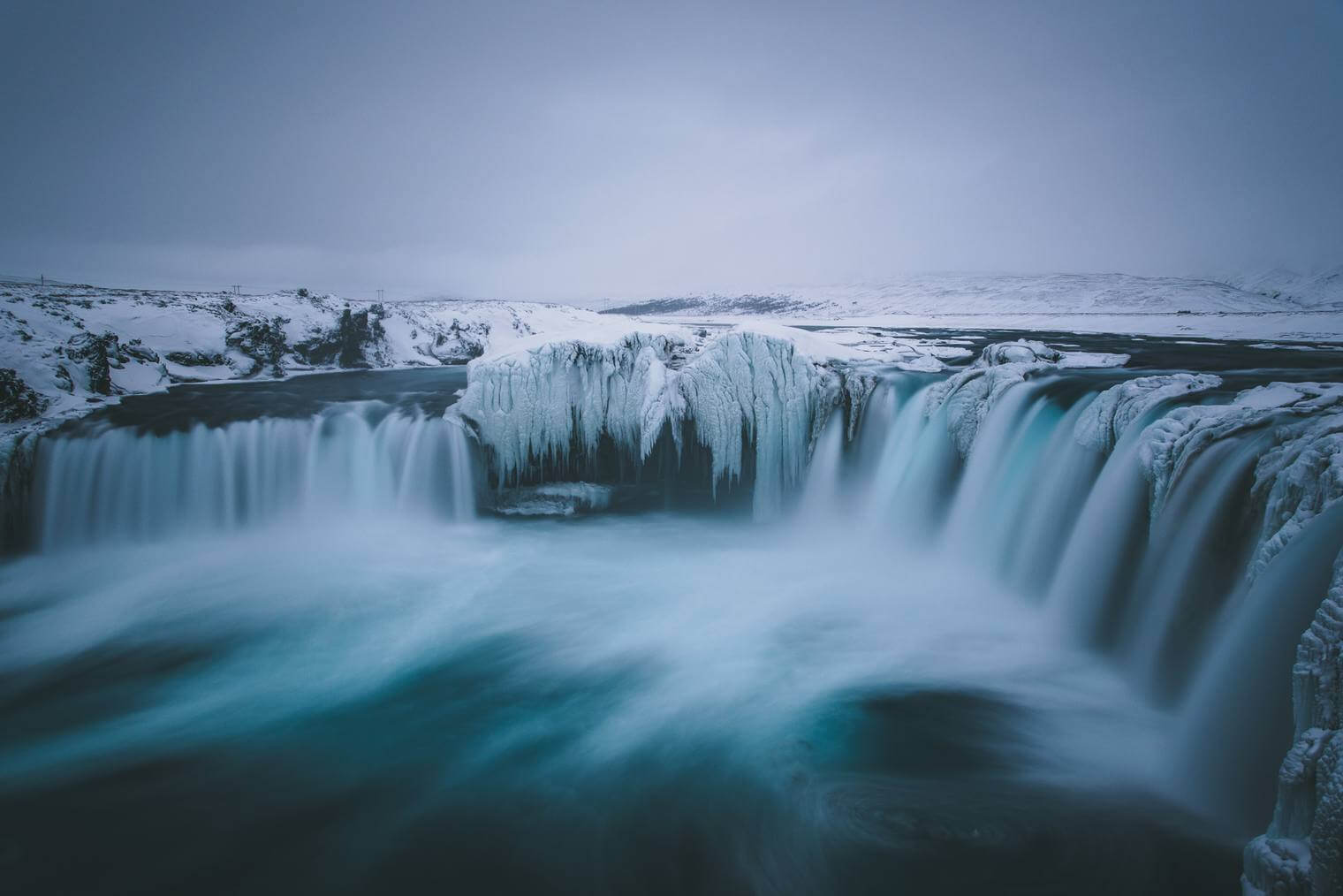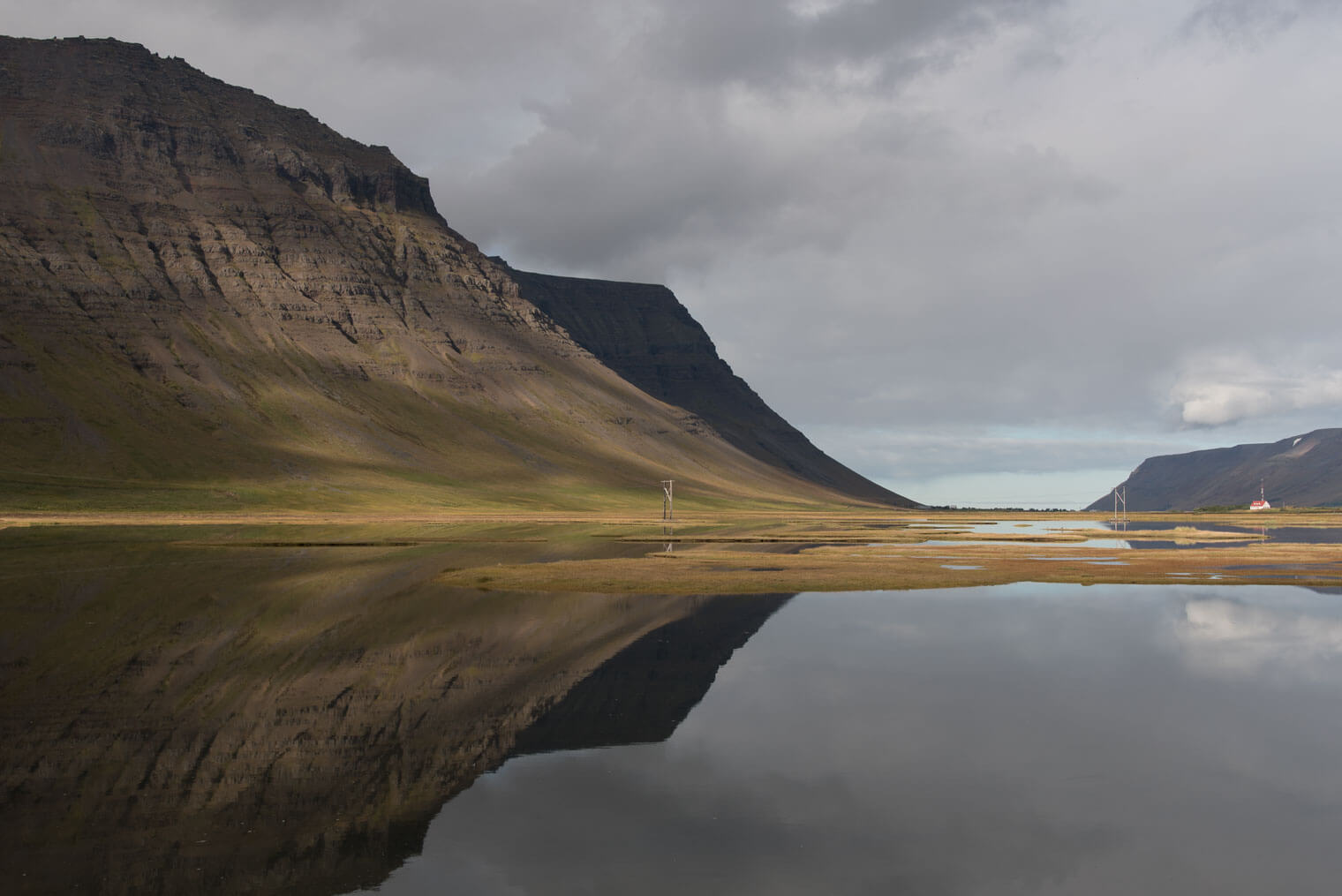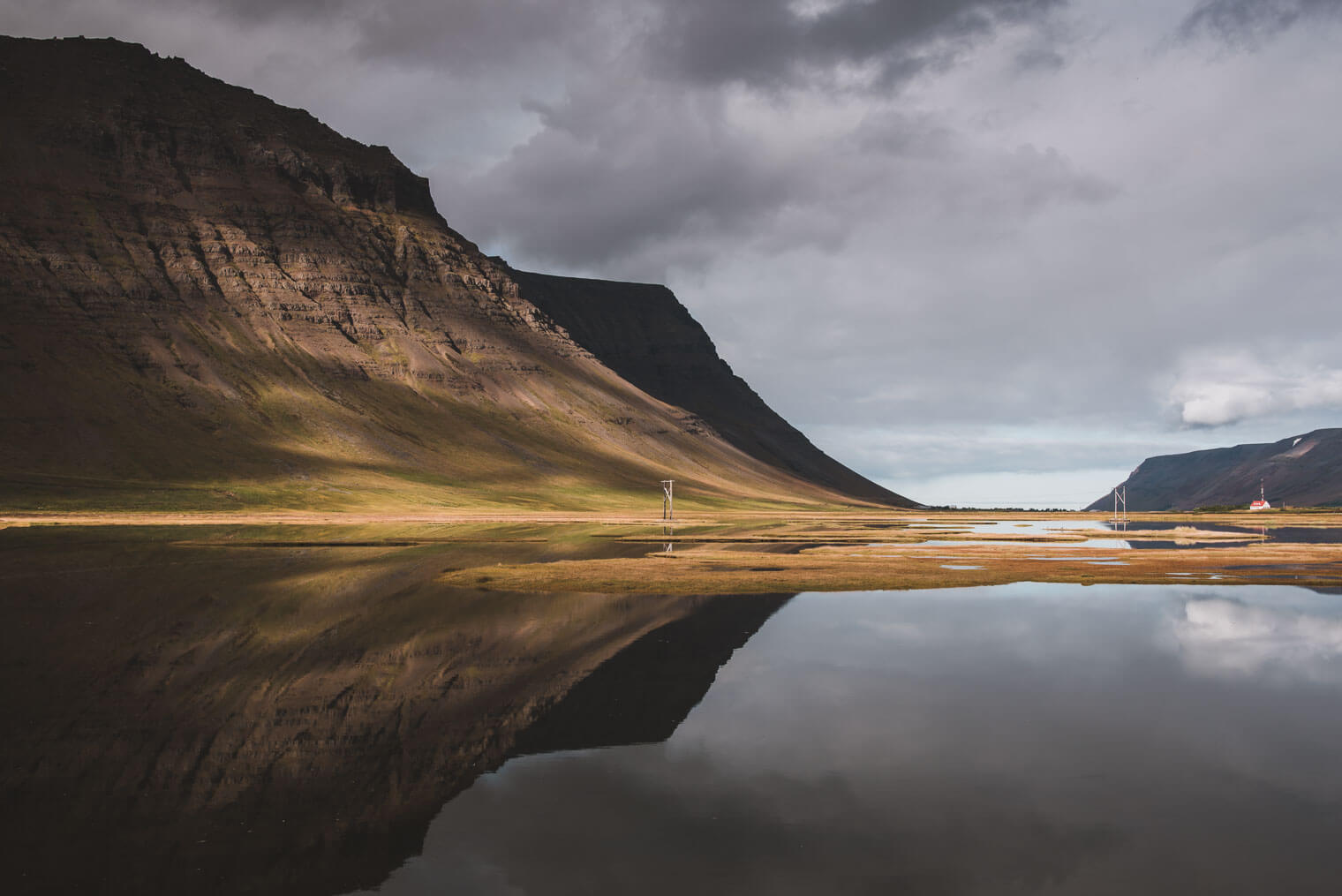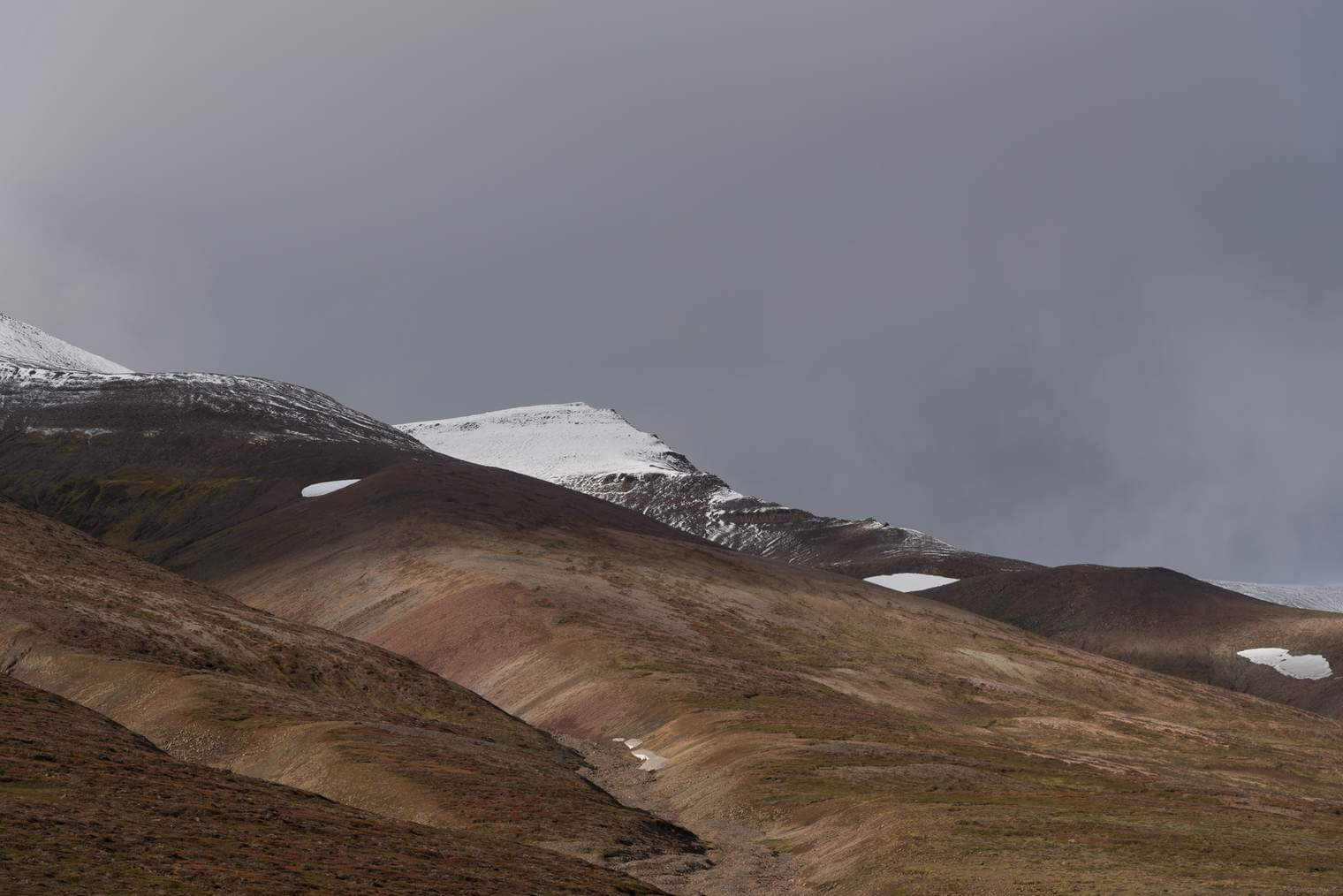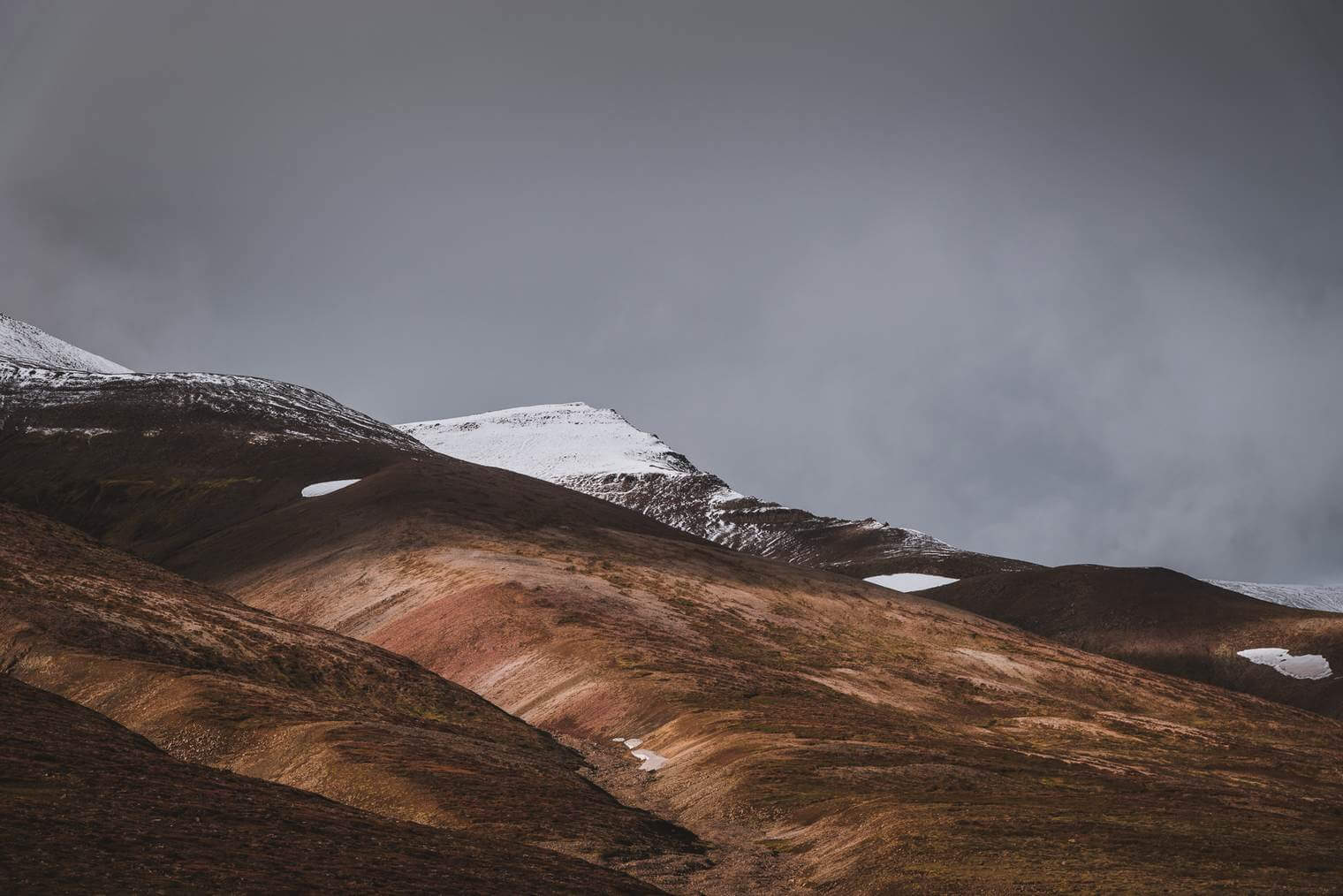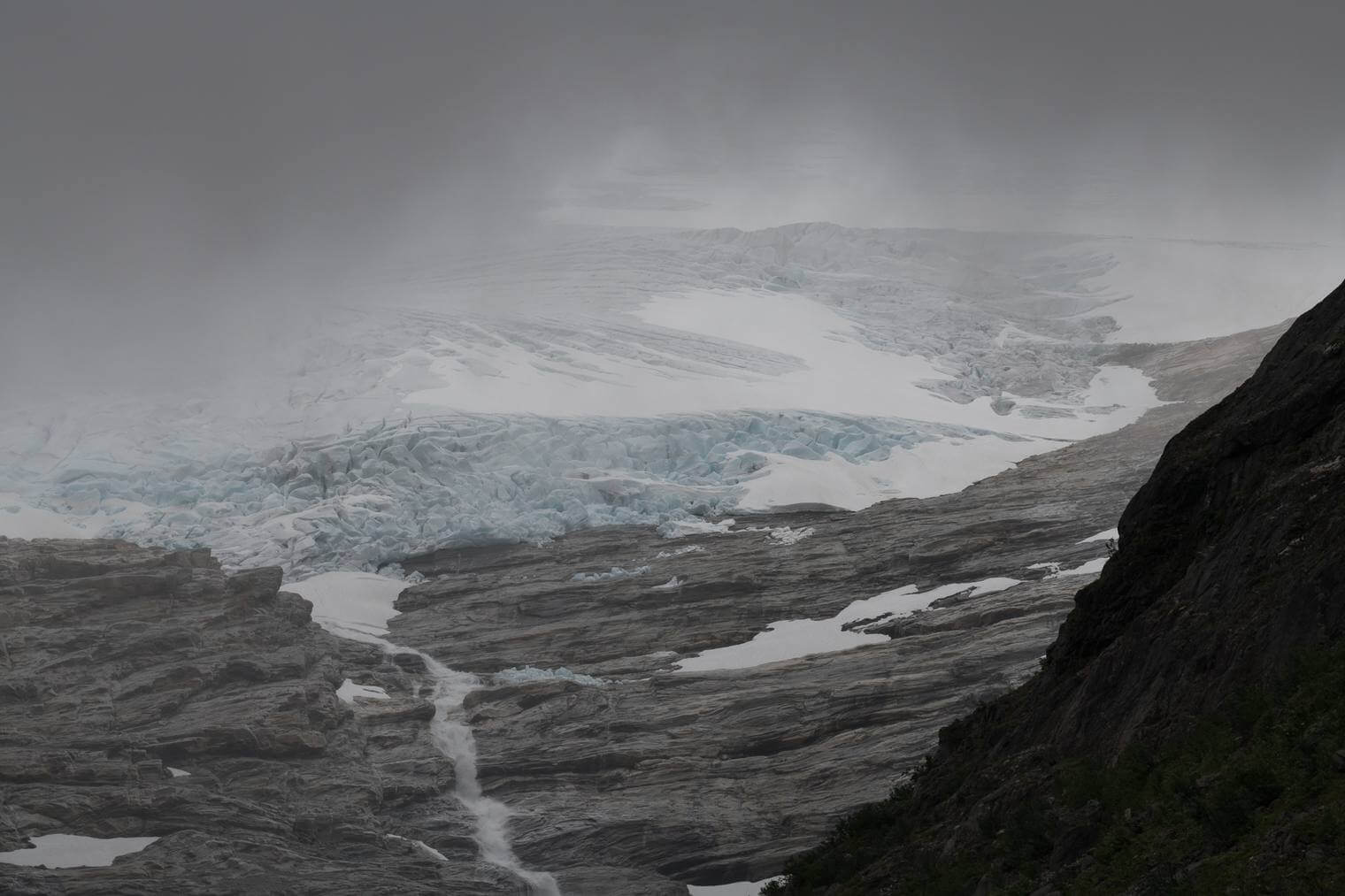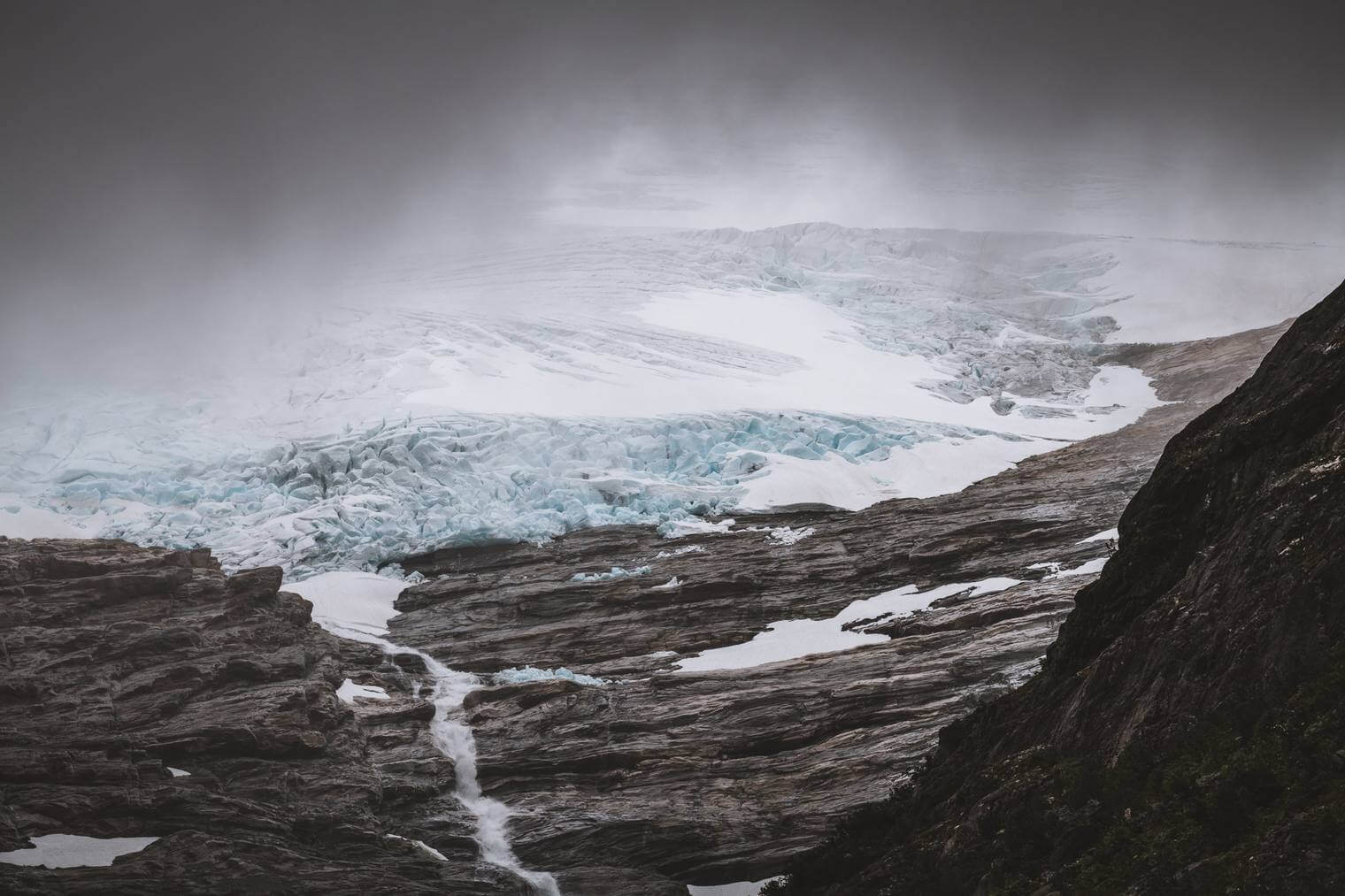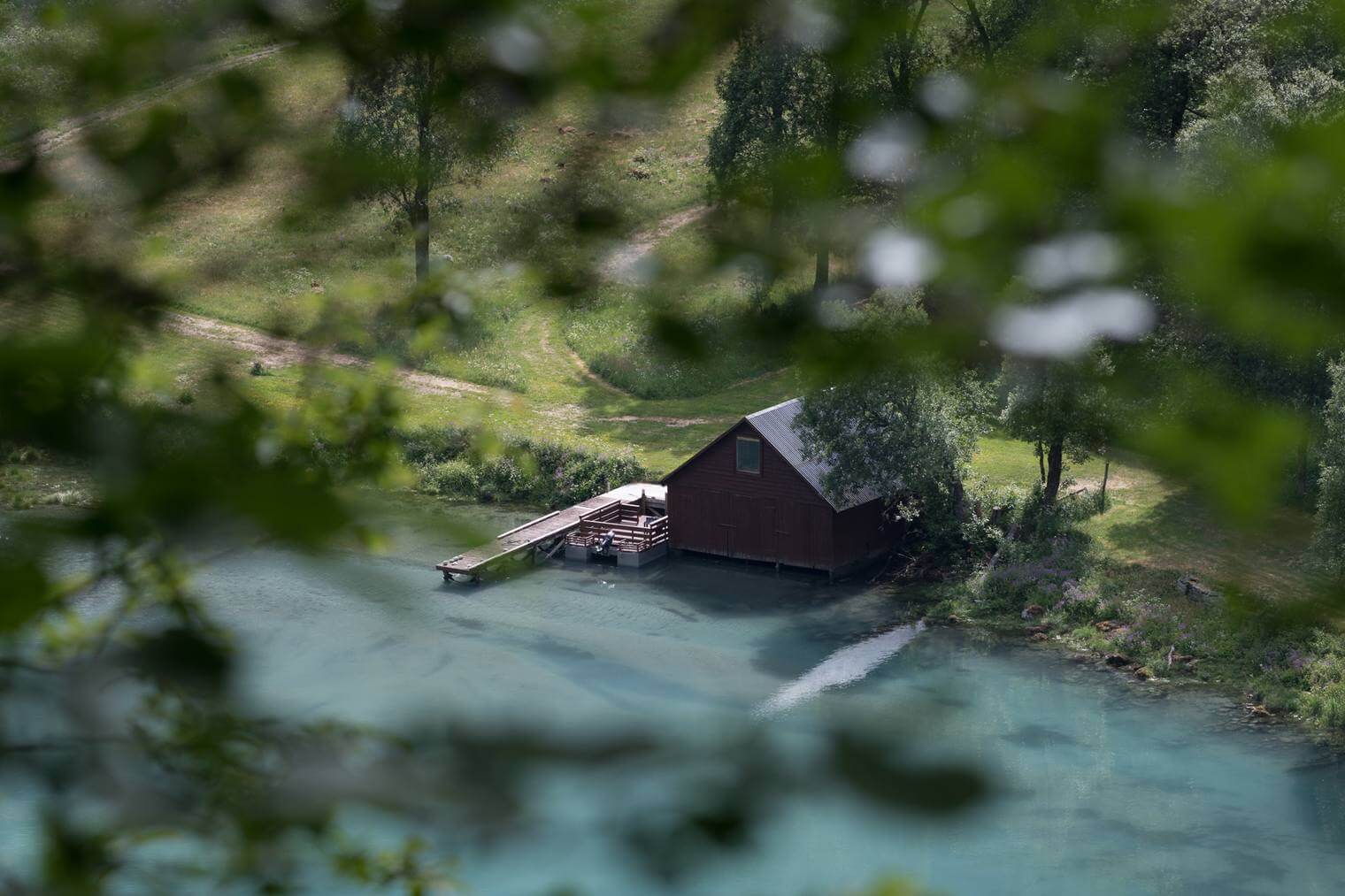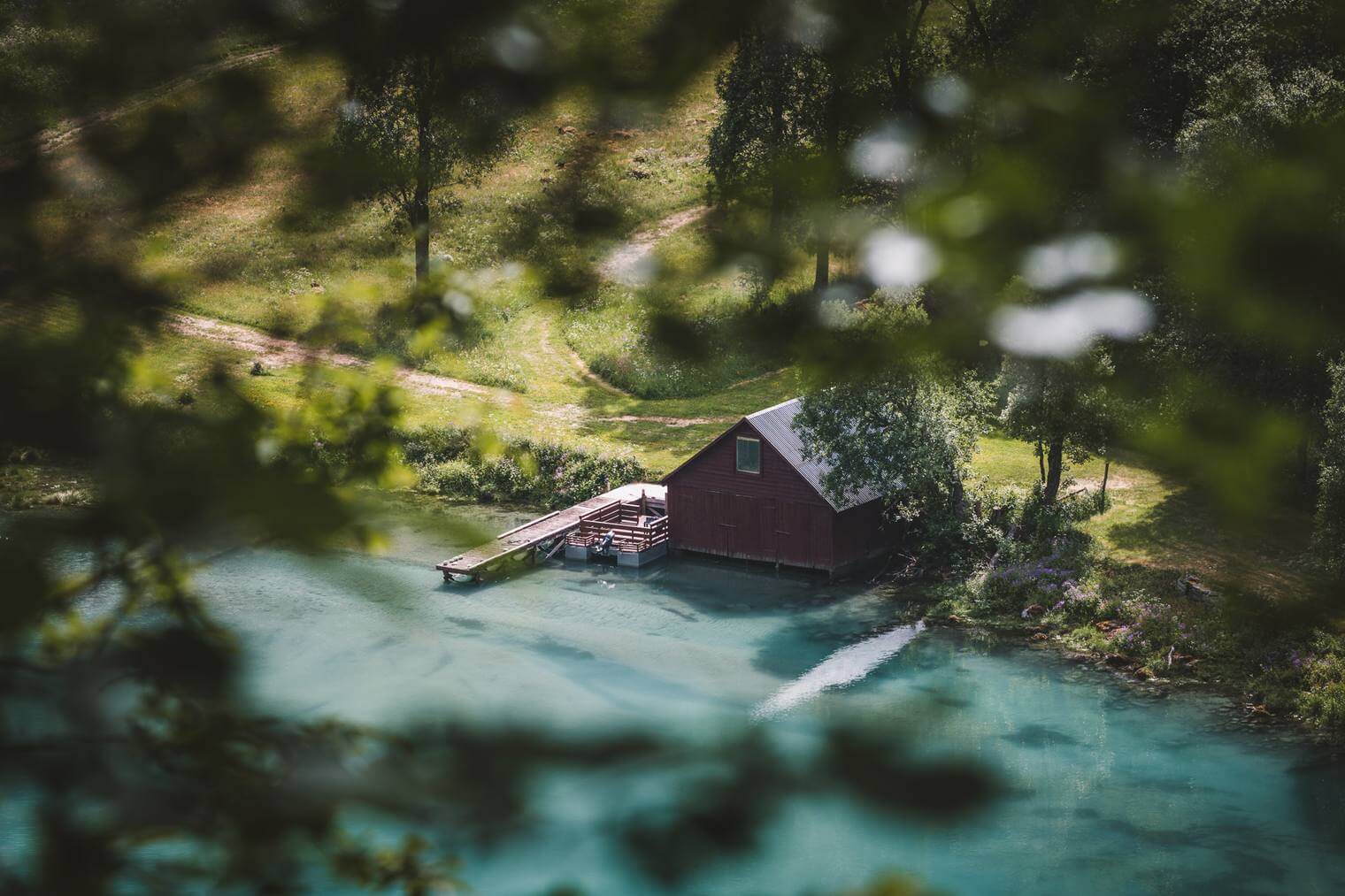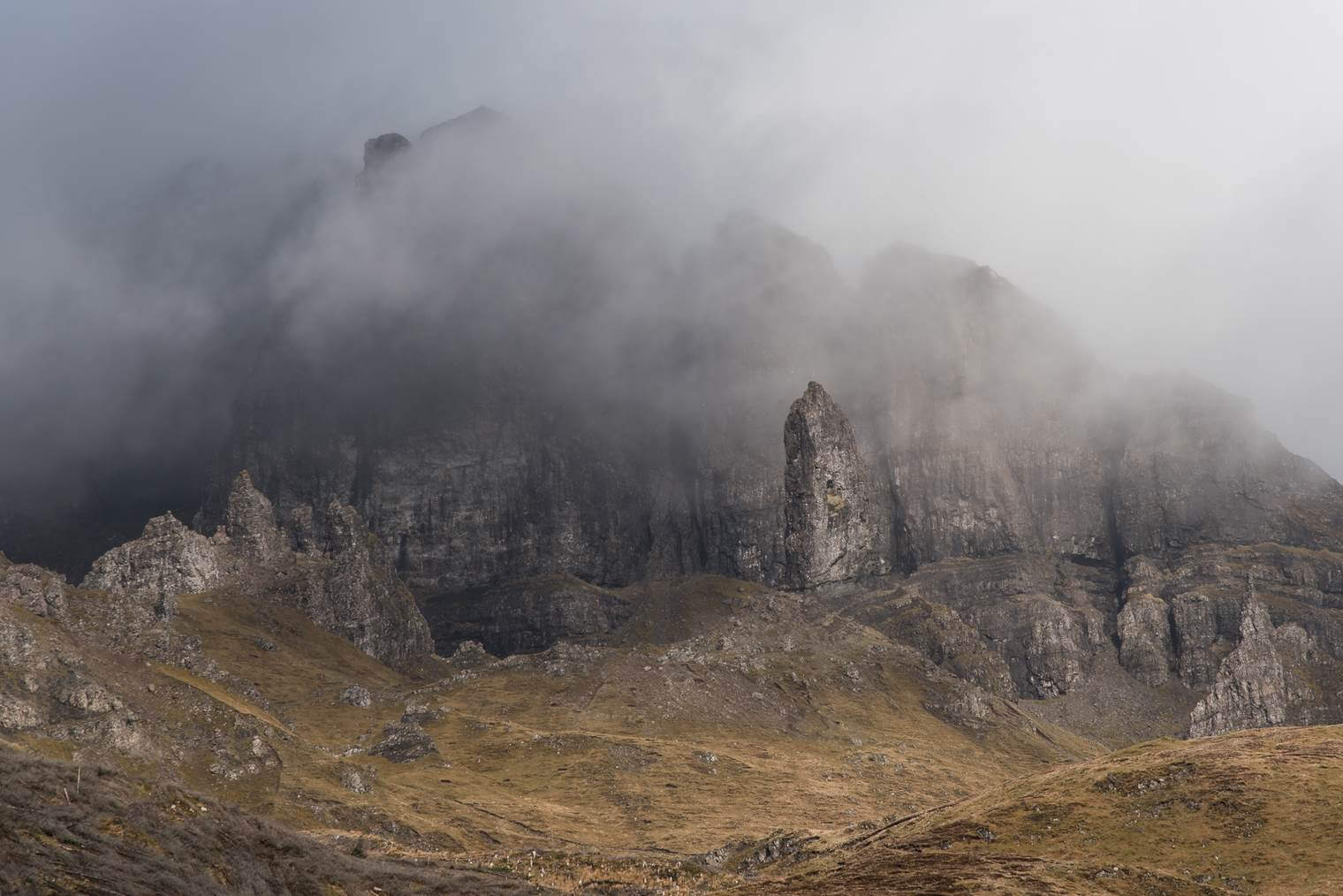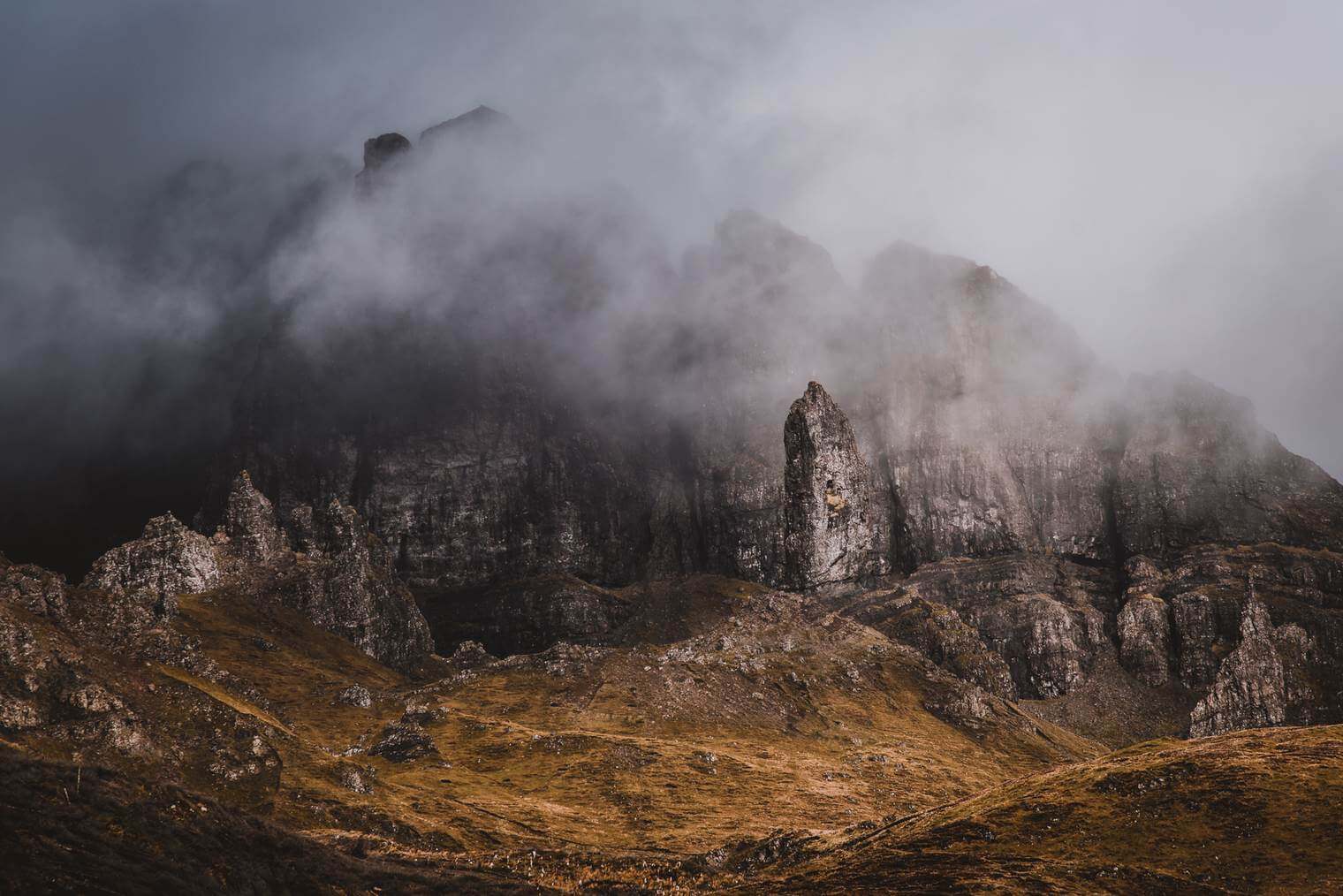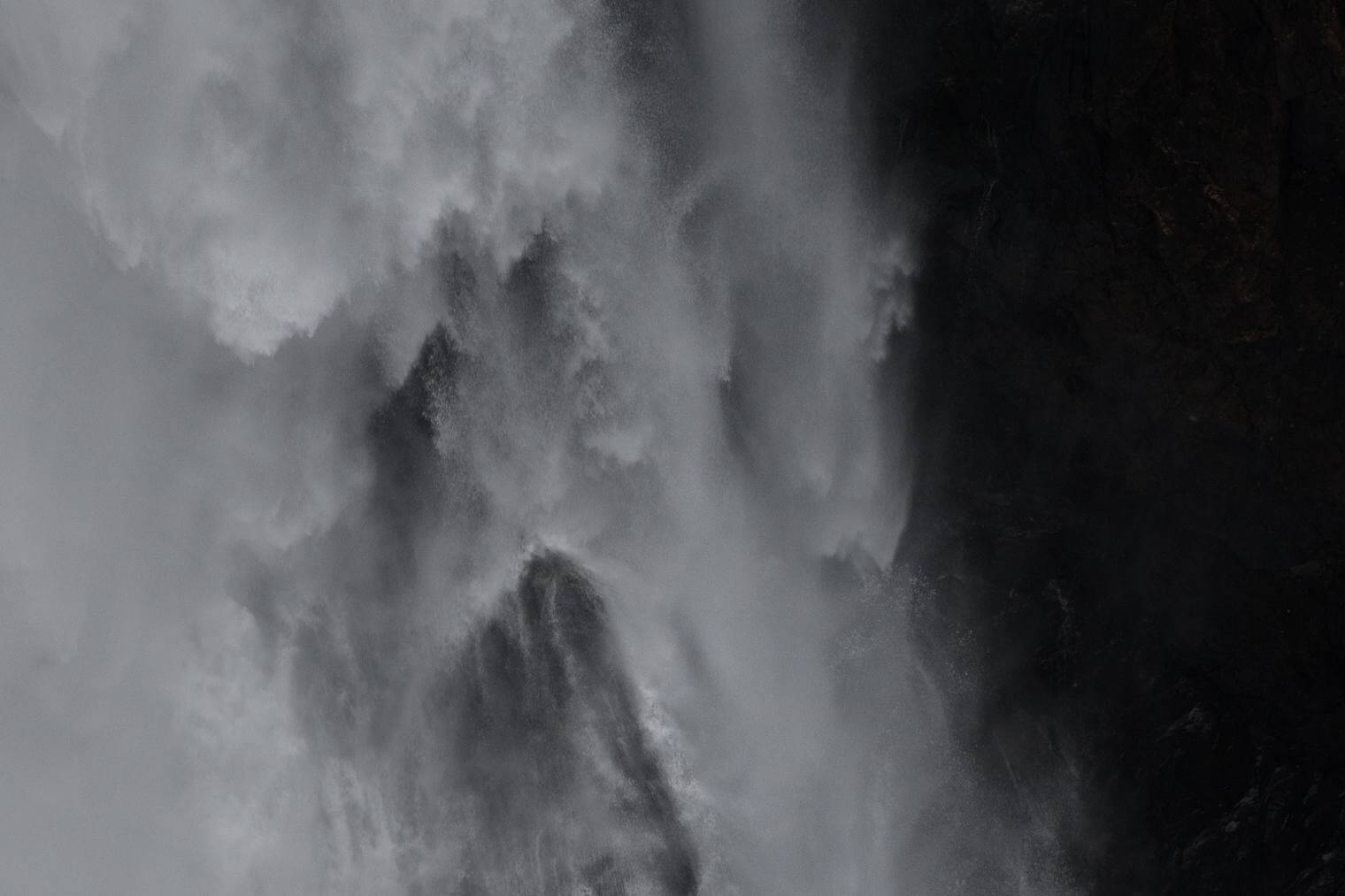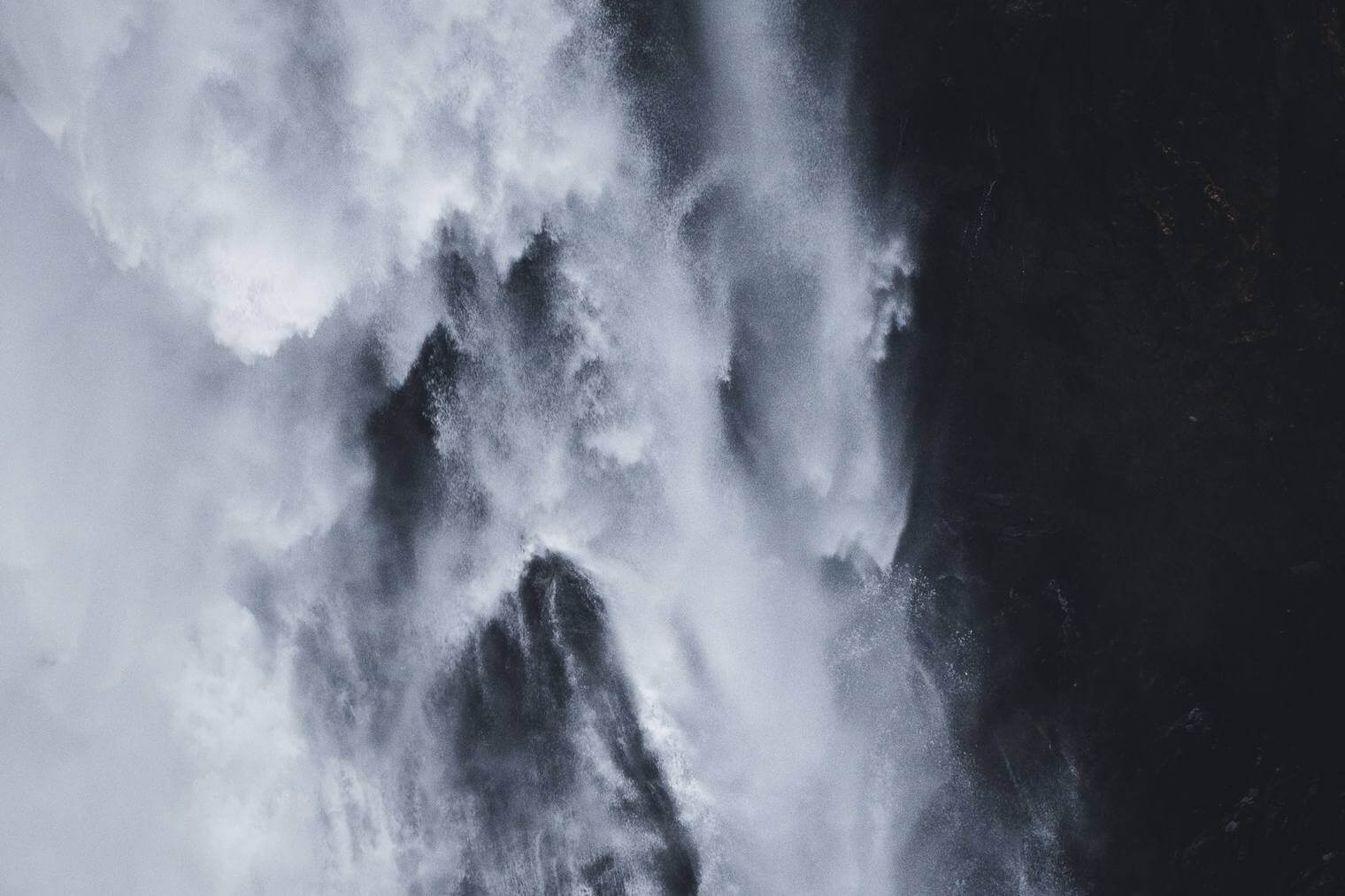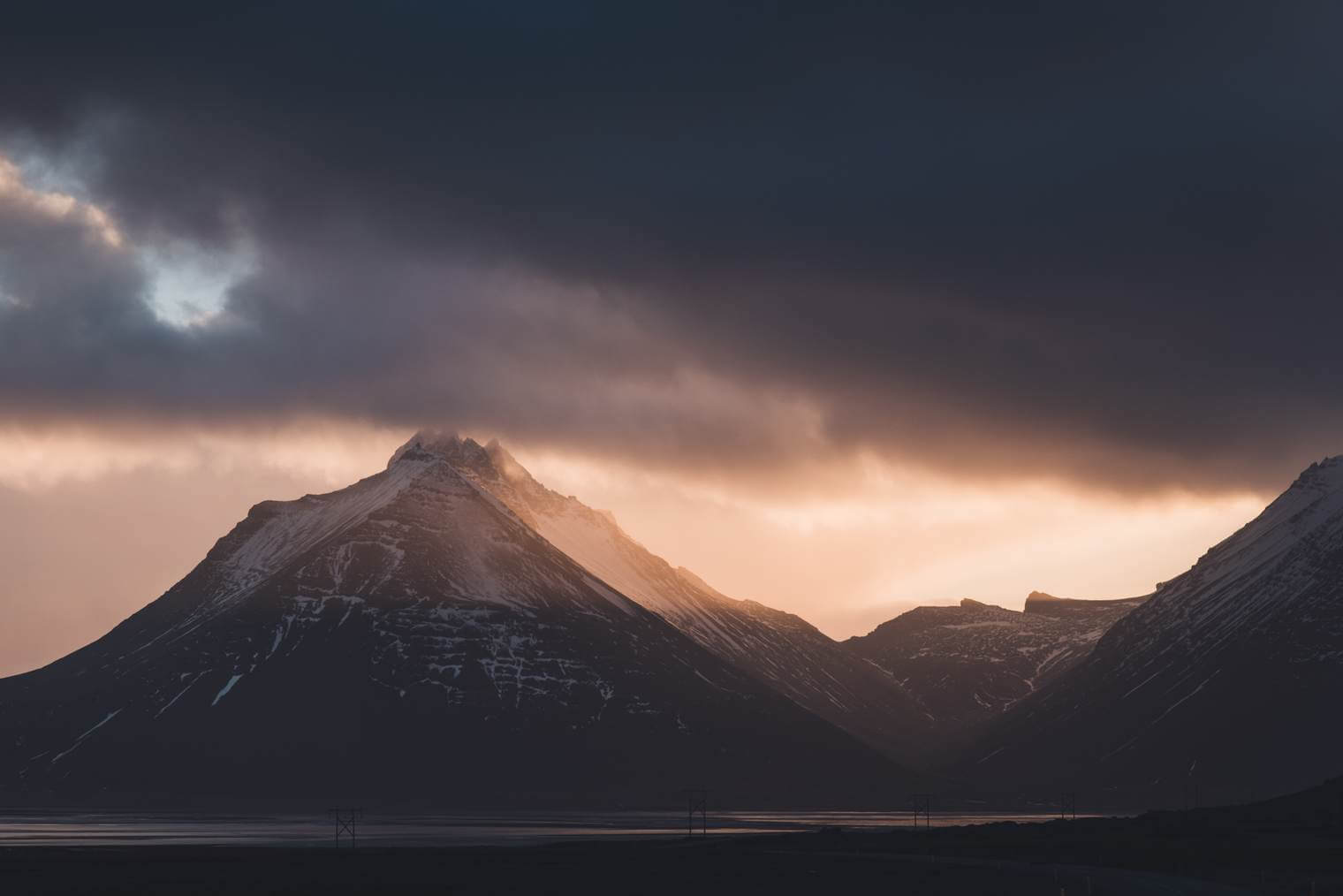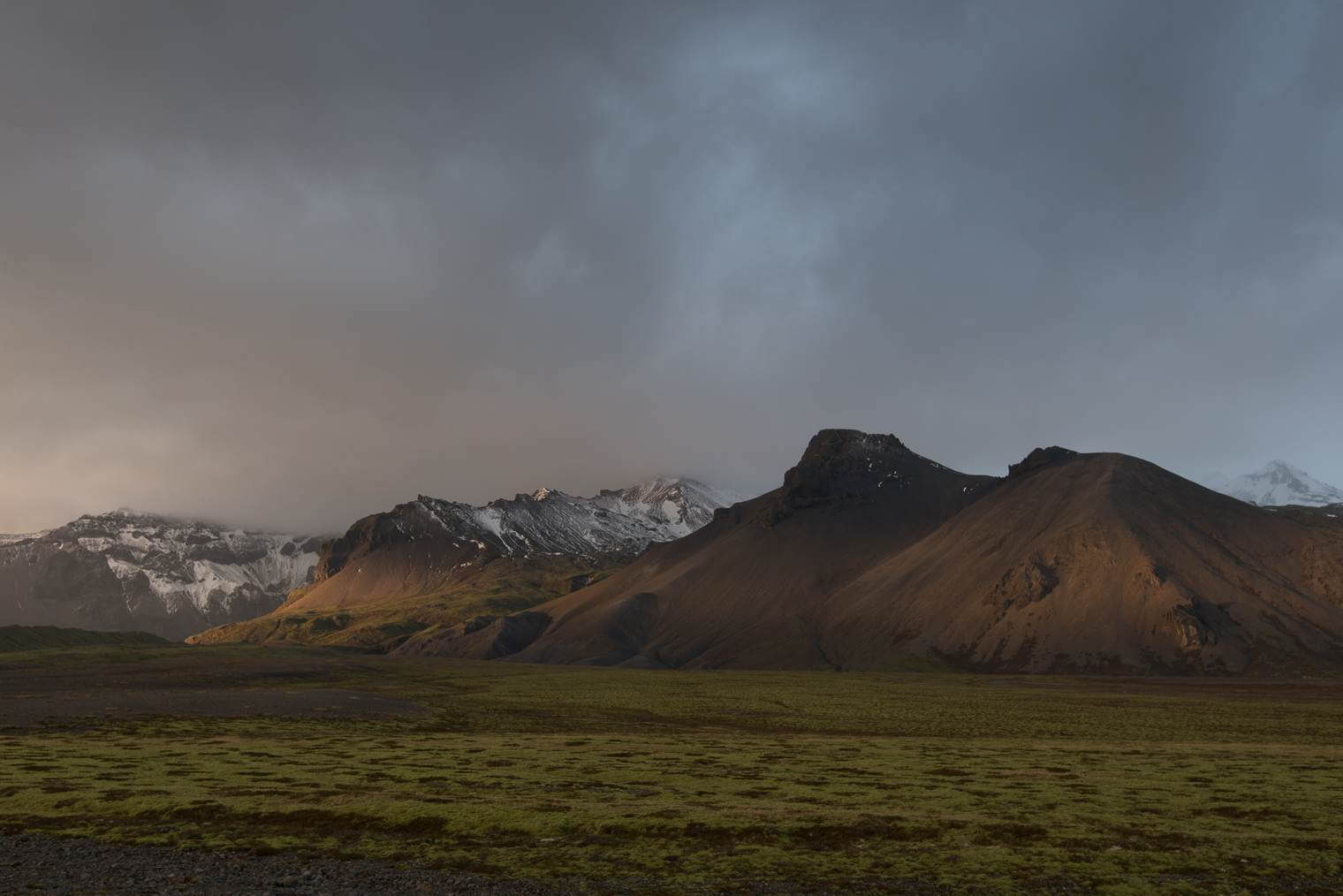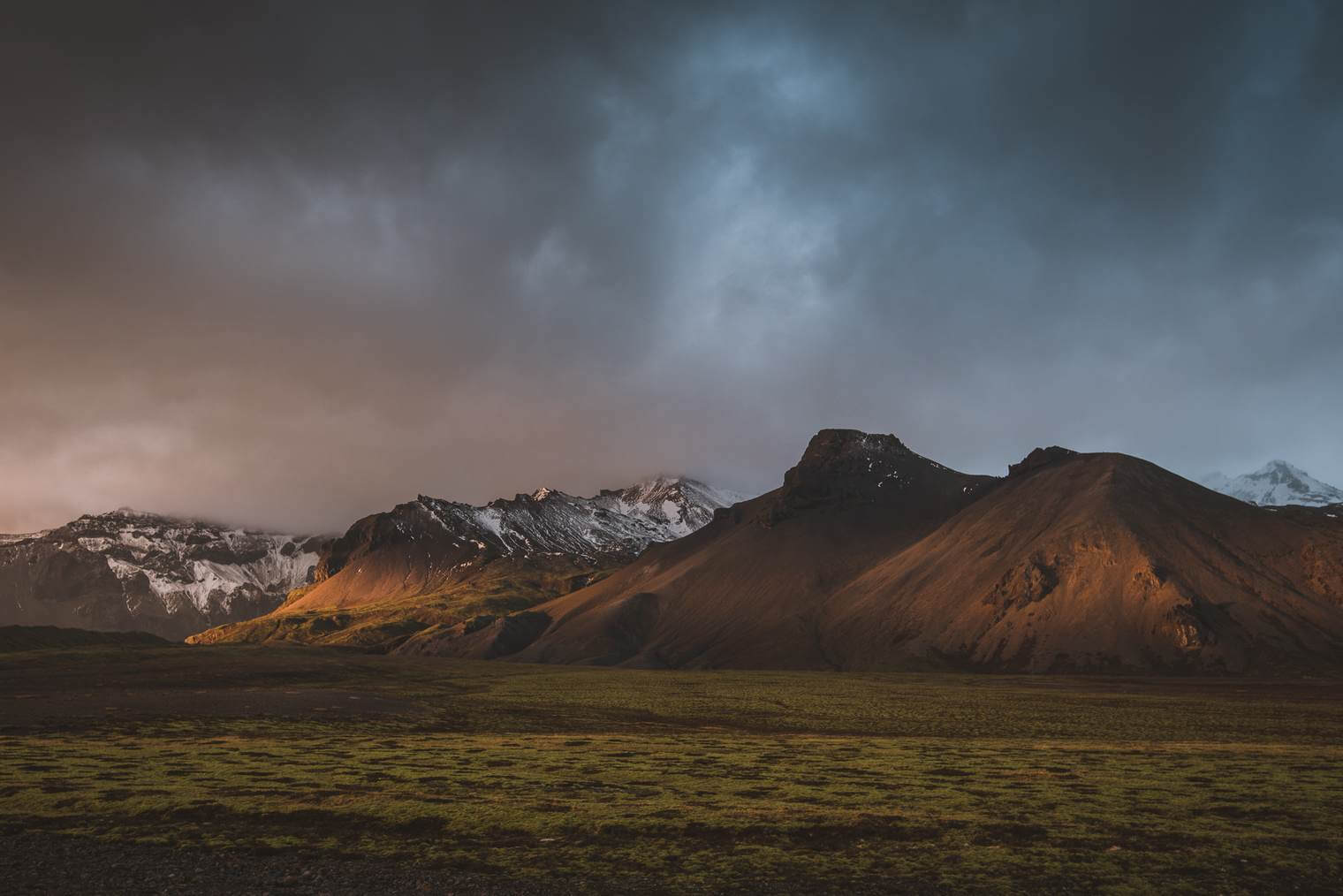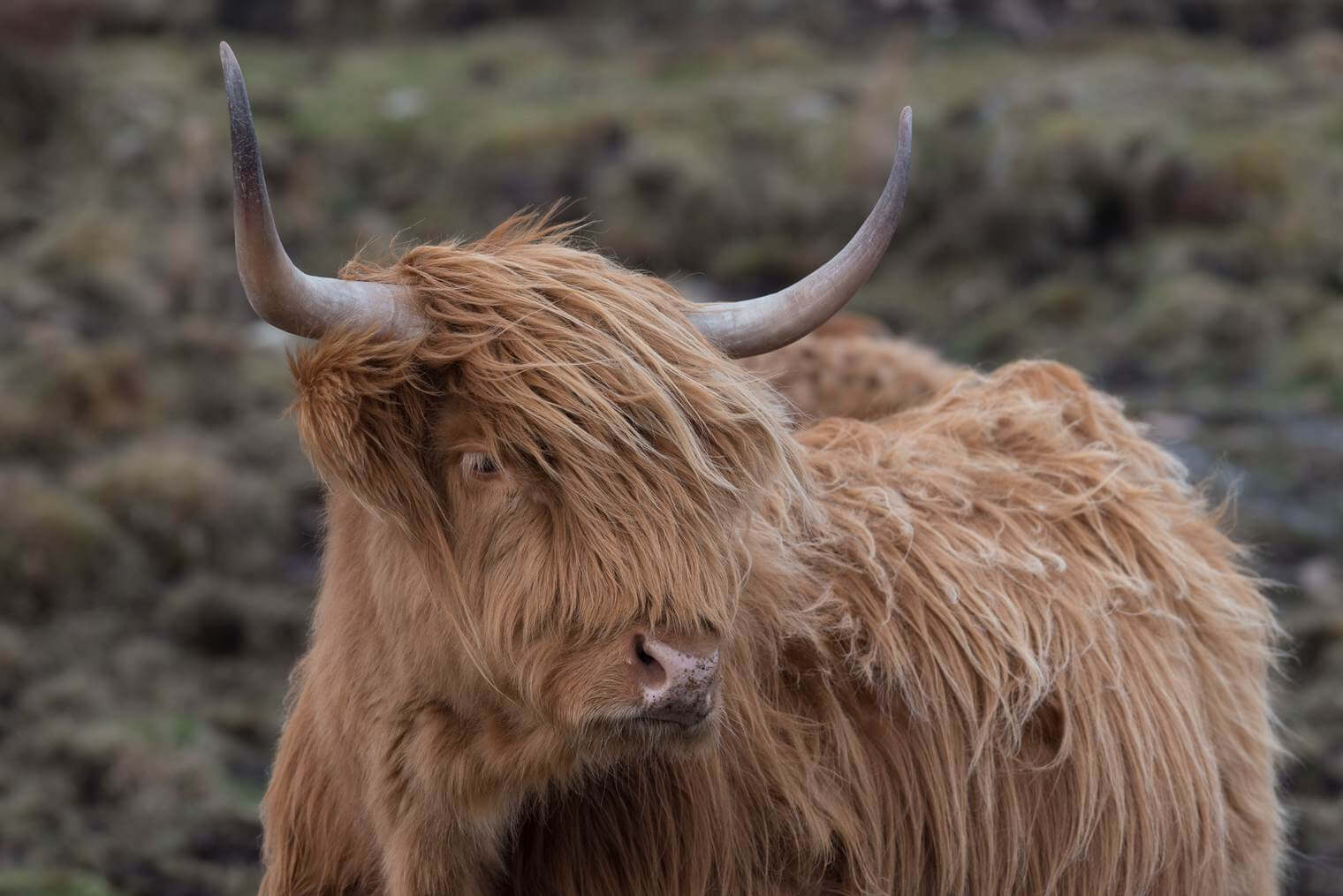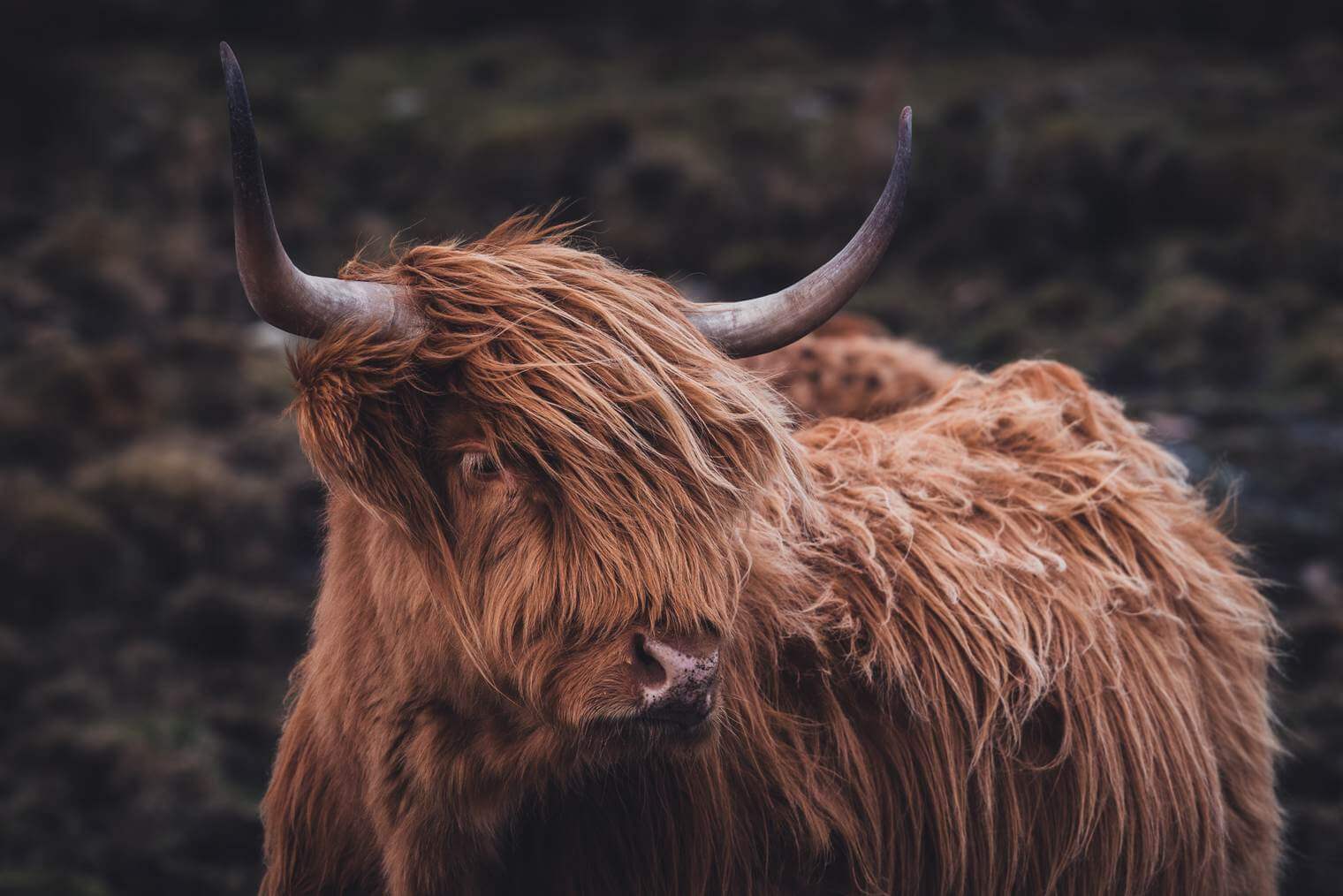 For your reference: I shoot in RAW with a full-frame Nikon D850 (45 MP) and D750 (24 MP) and use mostly prime lenses like the Nikon 28 mm f/1.8 or 50 mm f/1.4. Furthermore, I also use the Nikon 16-35mm f/4.0 wide-angle lens, the Nikon 200-500mm f/5.6 super-telephoto zoom lens and the Nikon 24-120 mm f/4.0 zoom lens.
Looking for more presets?
Discover all of my free and premium Lightroom preset packs for landscape, aerial and travel photography:
See all Products Get the Complete Shop Bundle*
* The bundle contains not only all existing products, but also all future Lightroom preset packs!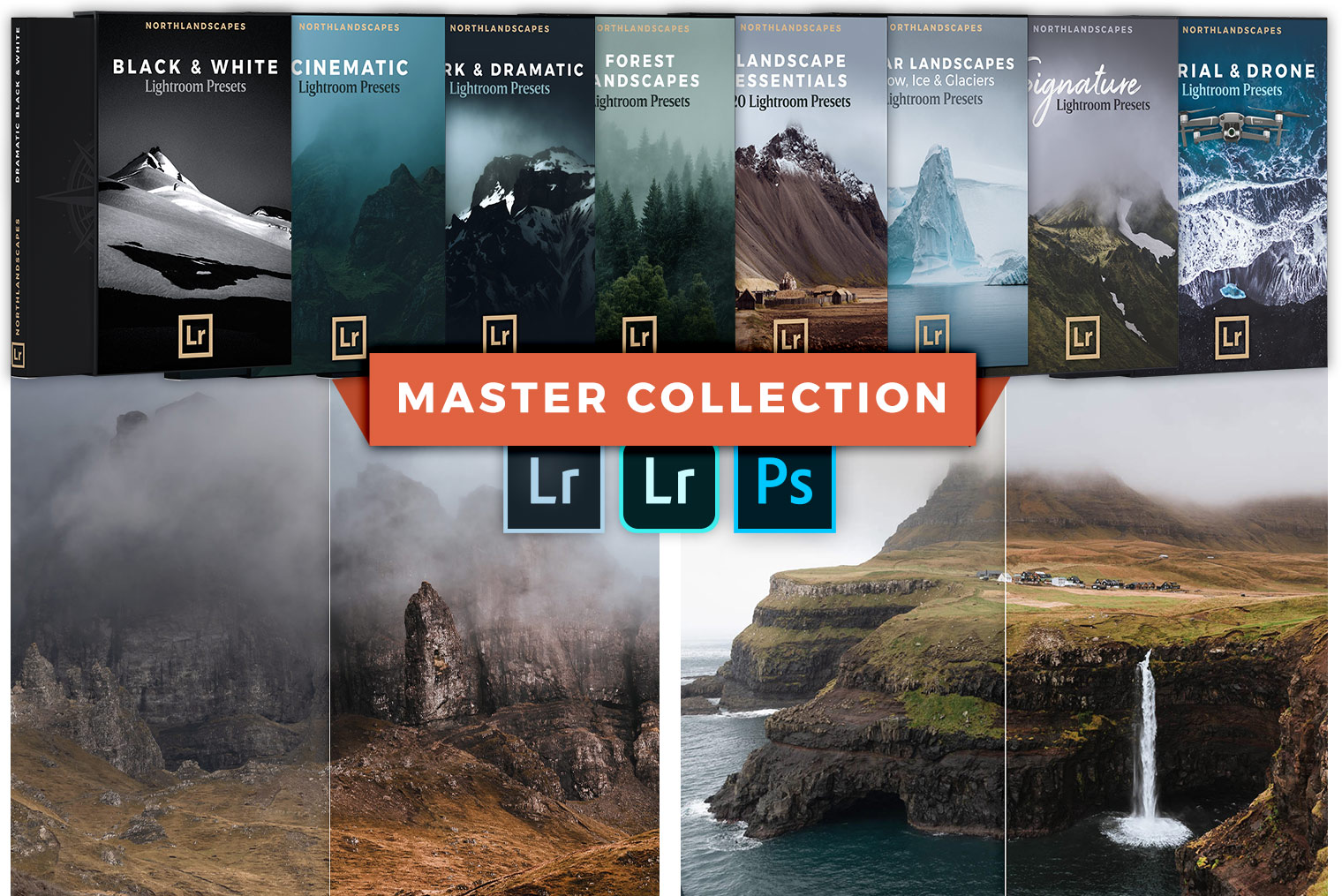 Share this product on Pinterest