Black & White Lightroom Presets
for landscape, nature and travel photography (Adobe Lightroom & Lightroom Classic)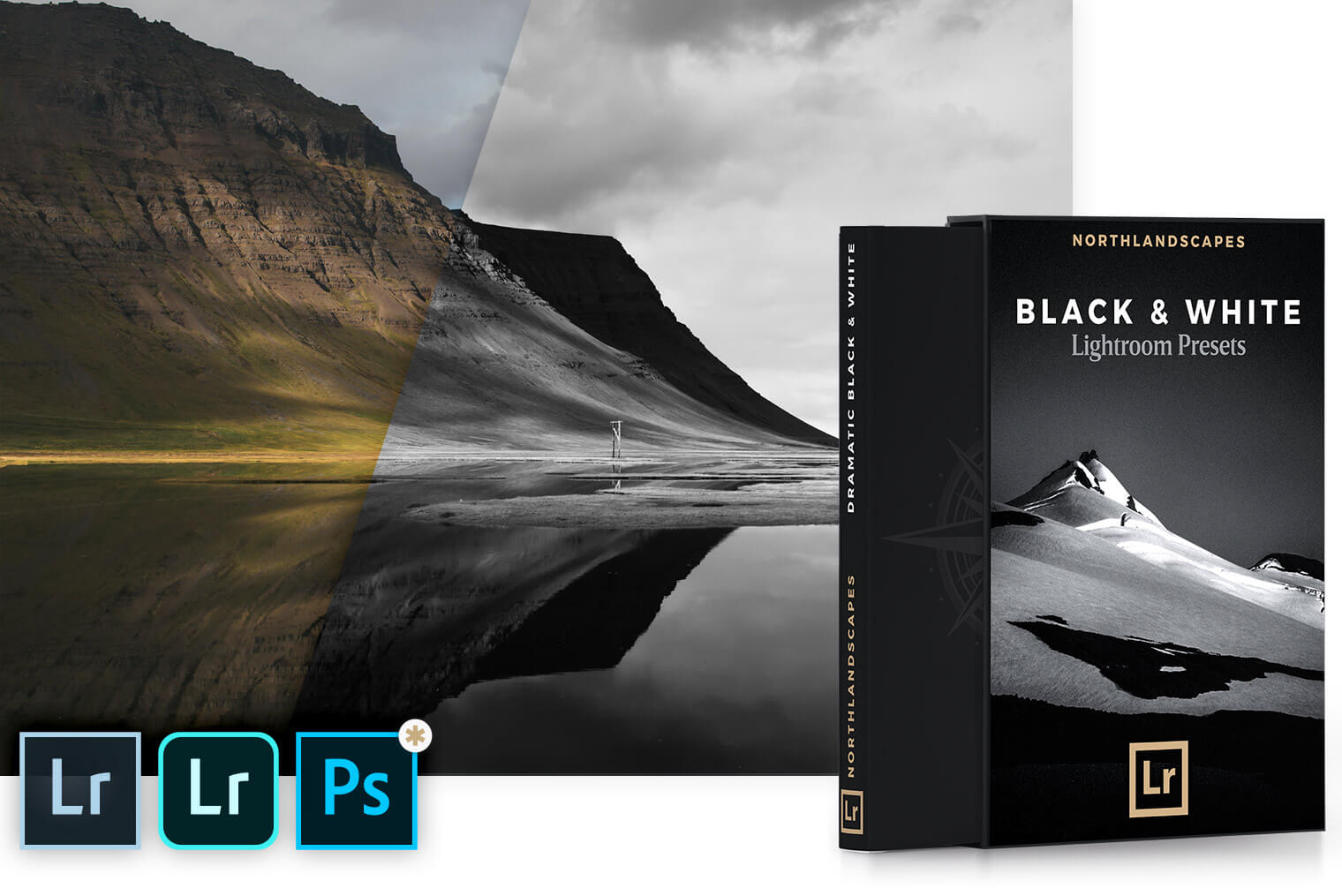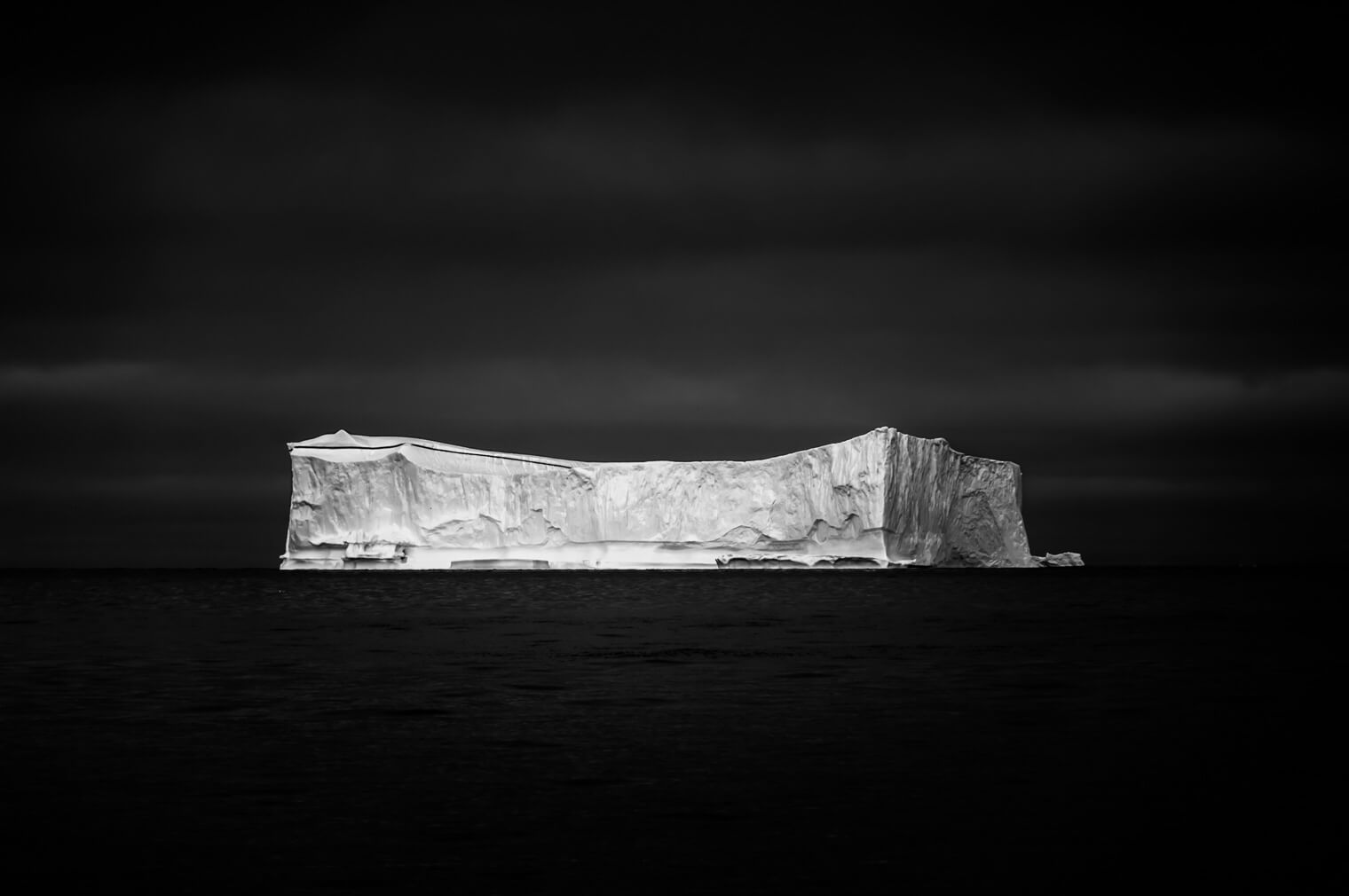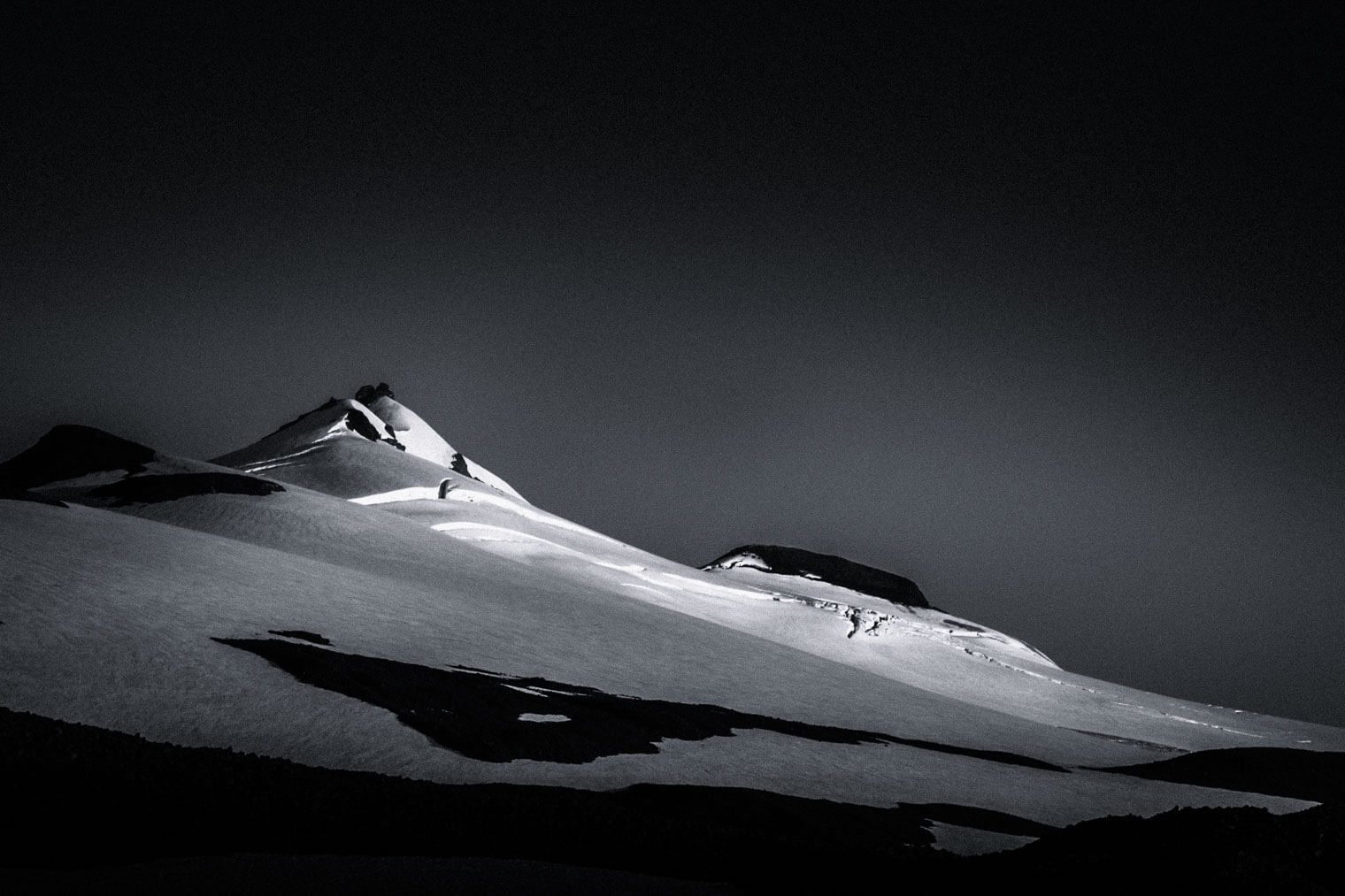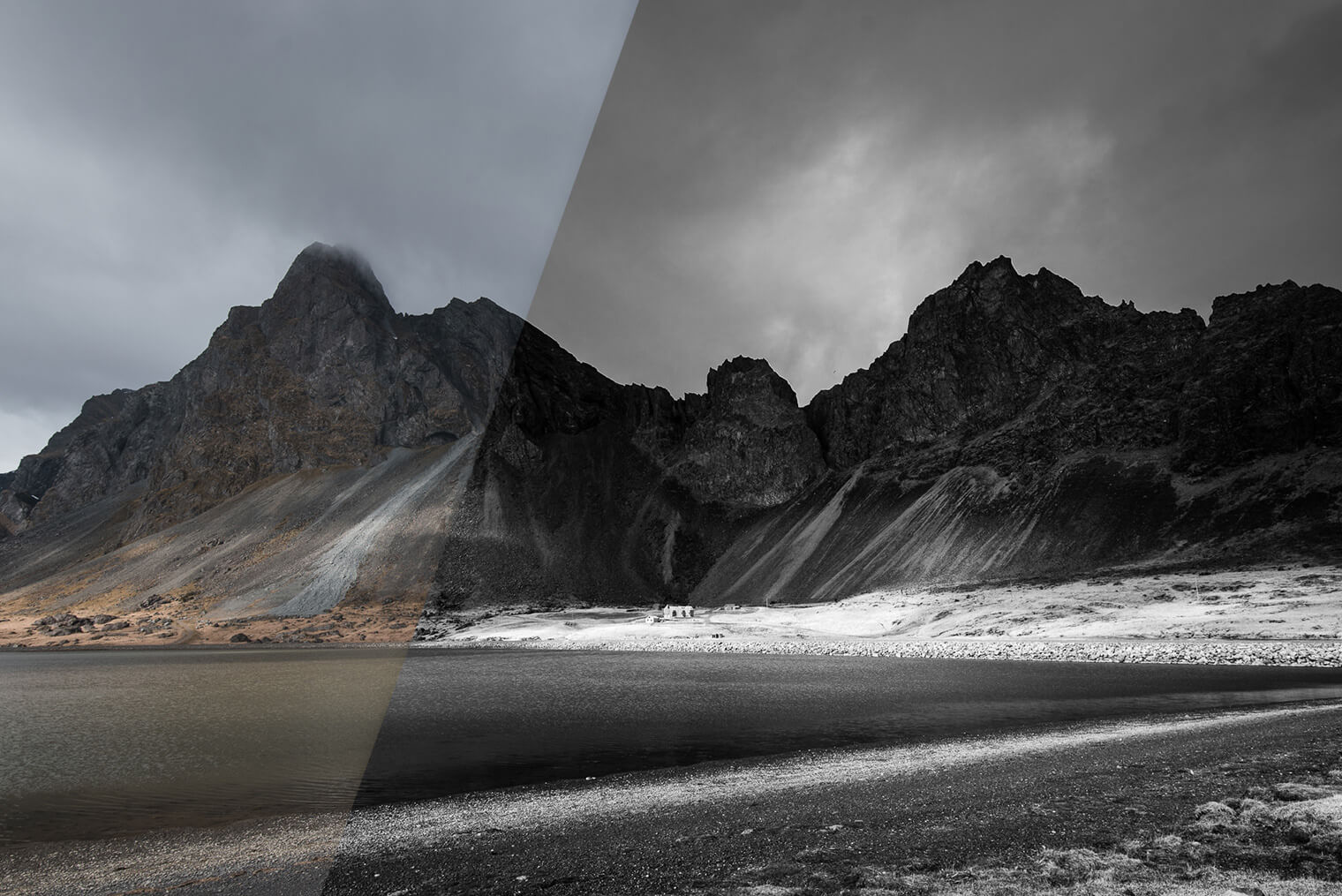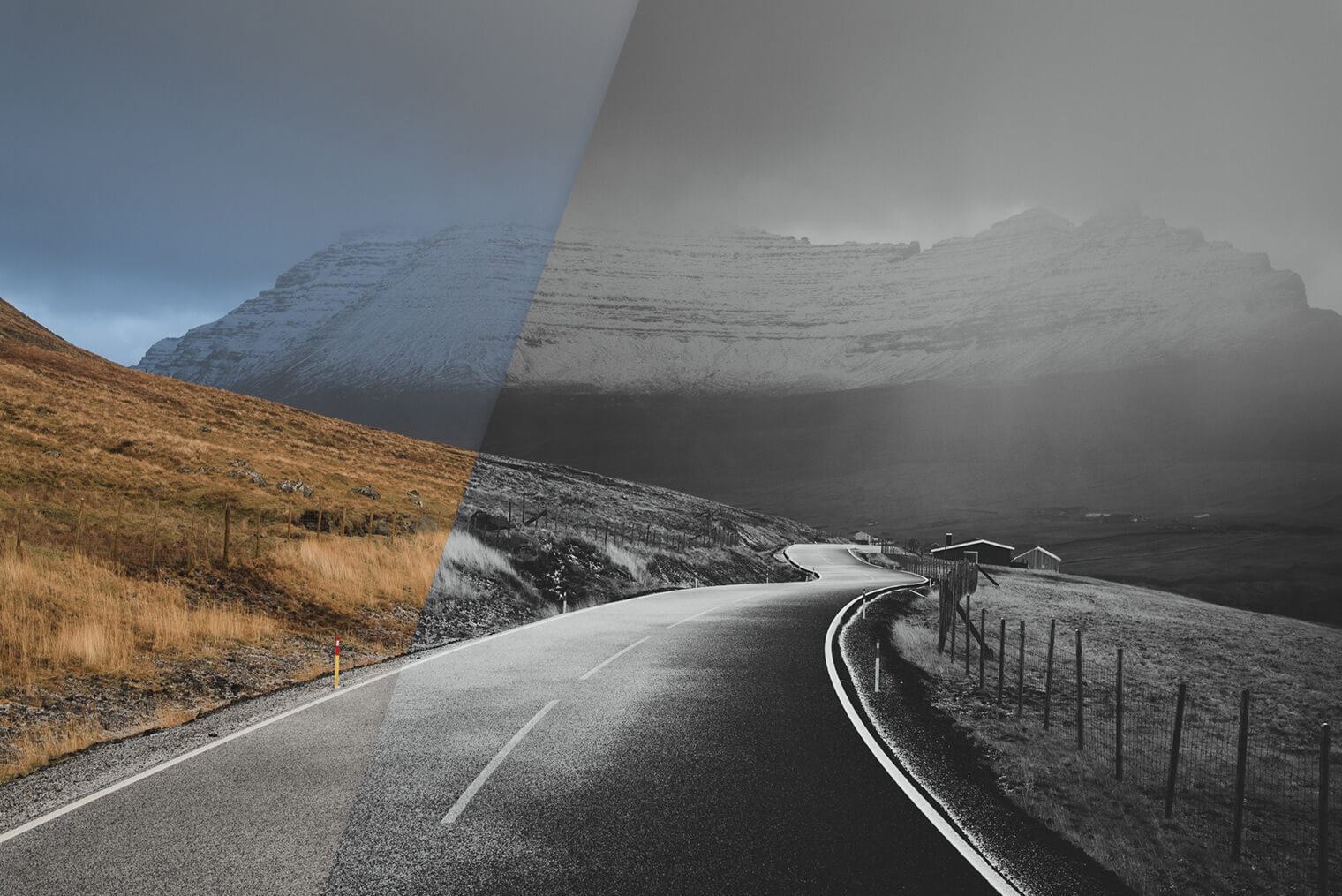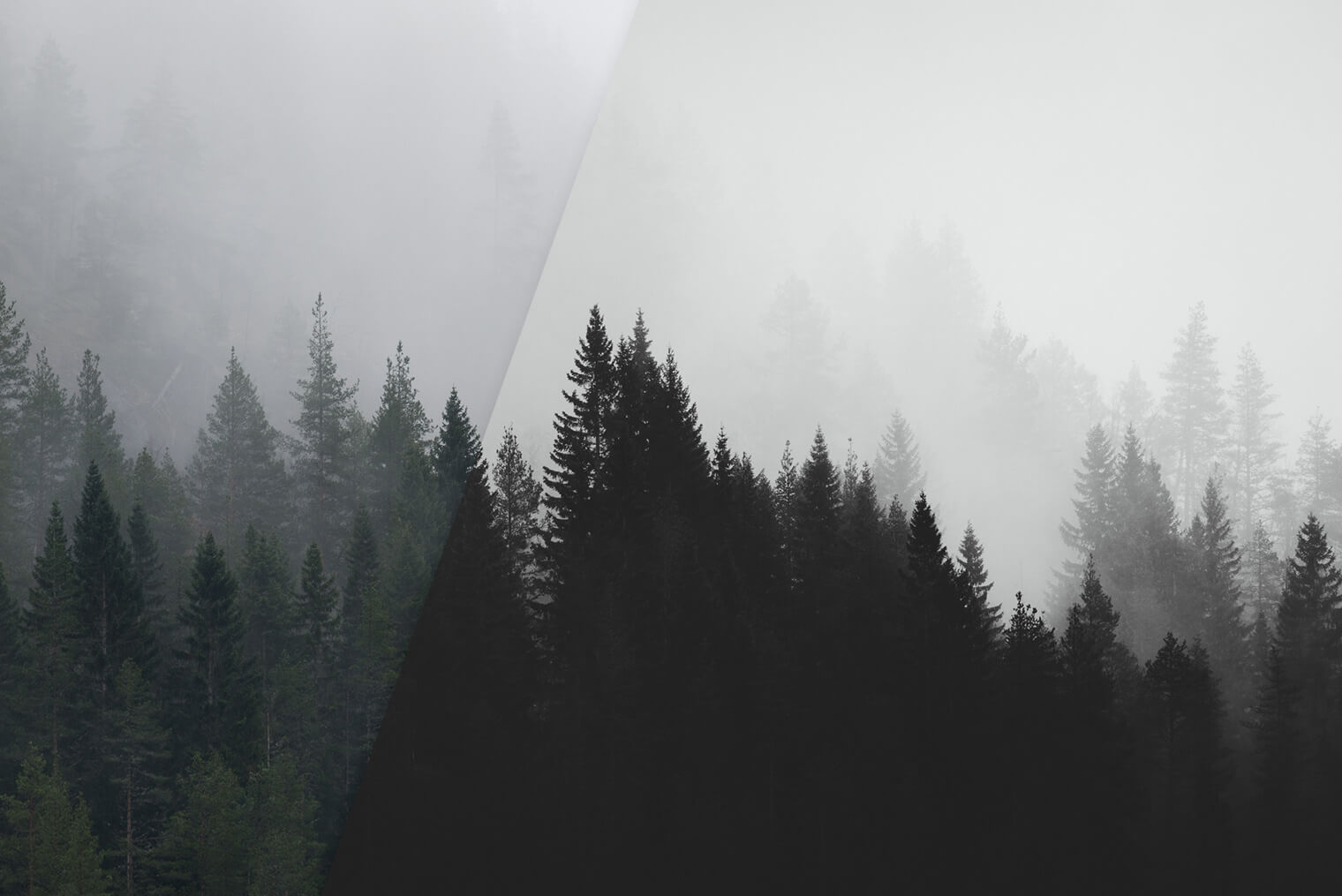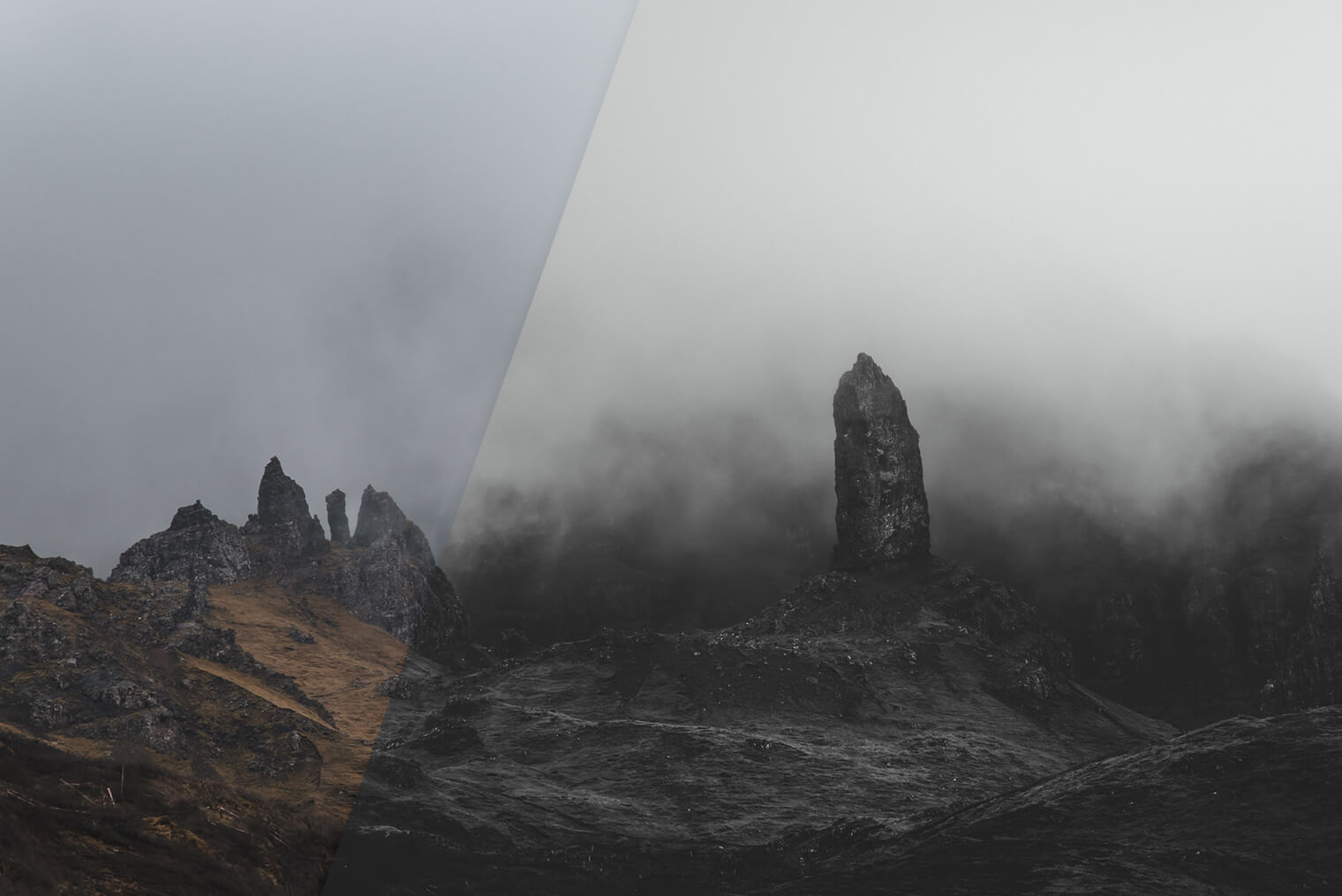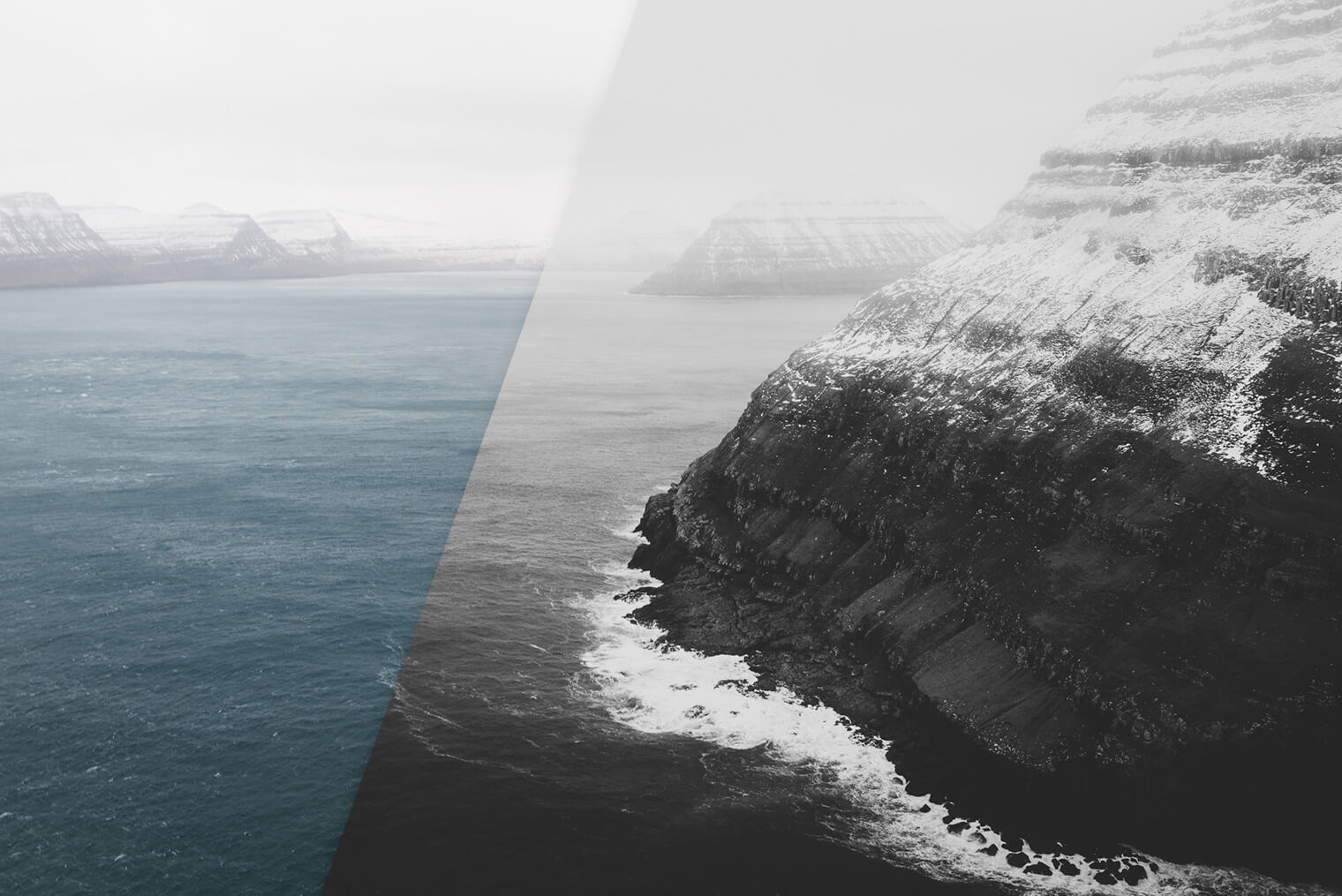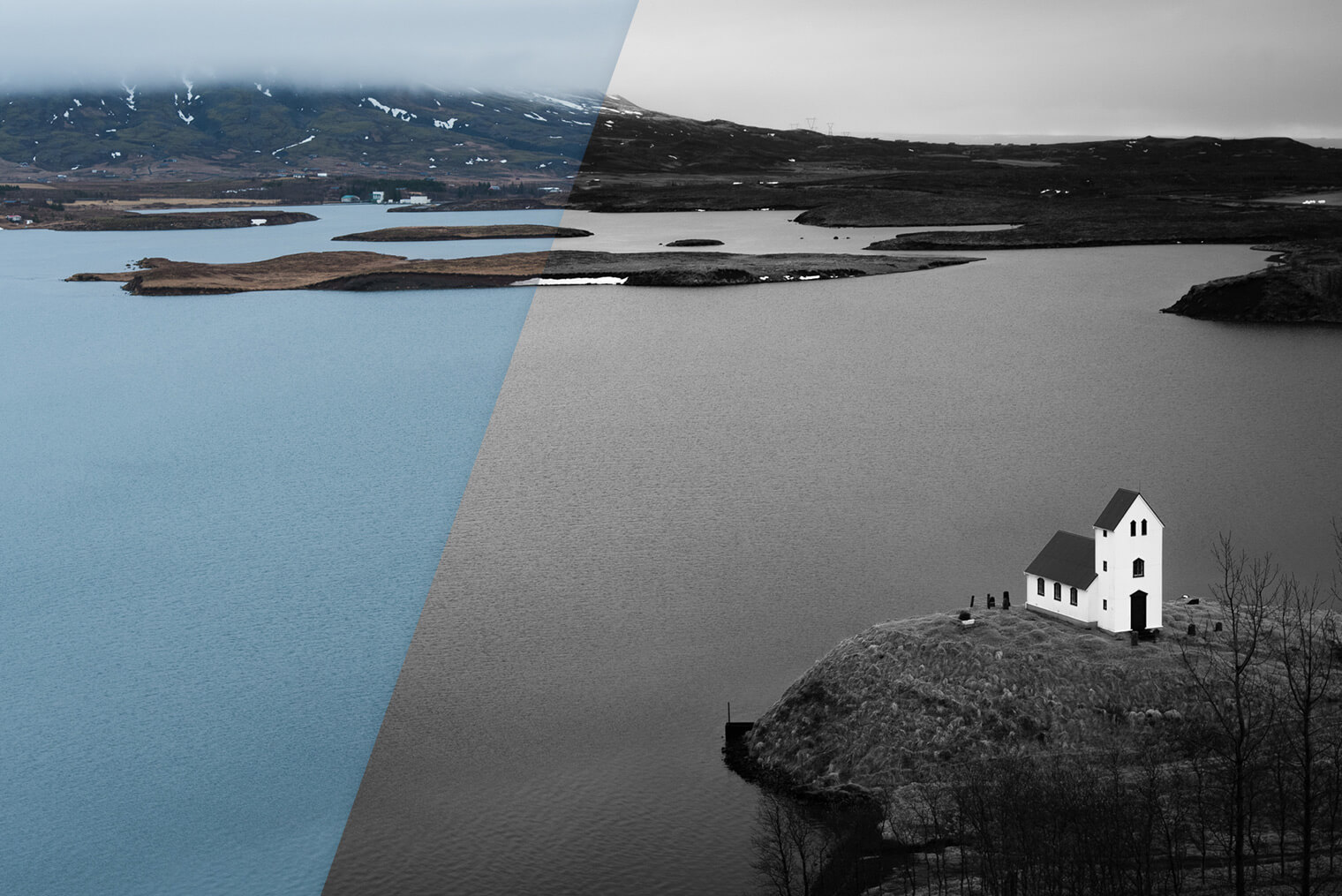 Turn your landscape photography into dramatic black and white images with deep and rich blacks or apply a slightly faded and classic look.
All Lightroom presets are highly universal and work with a wide variety of images and camera models. This collection clearly follows the "quality over quantity" principle, and the presets have been extensively tested on a large number of images from different camera models.

How my presets work
This collection of Lightroom presets is created like a workflow and follows a logical order and all 37 presets are grouped into six modules.
There are five black and white presets for a rich and saturated look and another five presets for a slightly more faded look.
1. Black & white looks (10 presets)
2. Vignetting (5 presets)
3. Split toning (10 presets)
4. Grain (4 presets)
5. Noise reduction (4 presets)
6. Sharpening (4 presets)

All presets are compatible with Adobe Lightroom 4, 5, 6, CC and Classic CC (.lrtemplate & XMP-files) on both Windows and Mac. Every preset has been carefully crafted and tested to work with a wide variety of images and camera models.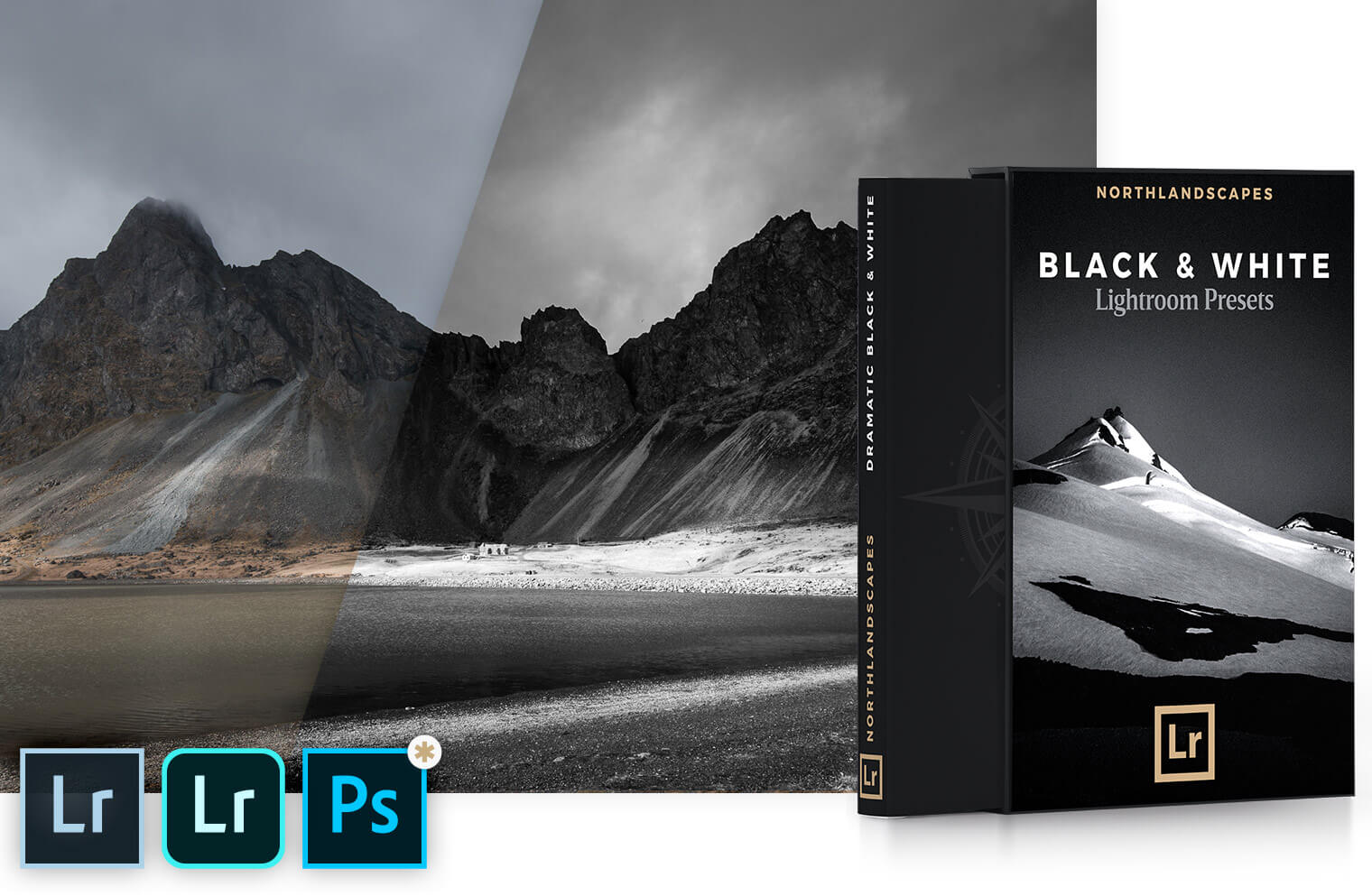 How to buy?
You can buy and download the Lightroom presets via Gumroad, a secure marketplace for digital products. Gumroad accepts Paypal and all major credit cards. If you prefer another payment option, please contact me via e-mail.
Purchase for $39 via Gumroad Or buy the Bundle and save $19
Please note before you buy: Due to the digital nature of the products, all sales are final. There are no refunds or returns. → Try my FREE presets before you buy

Before and after examples