Video Licensing
In addition to my photo series, I also offer 4K video for commercial licensing, with a clear focus on abstract aerial landscapes.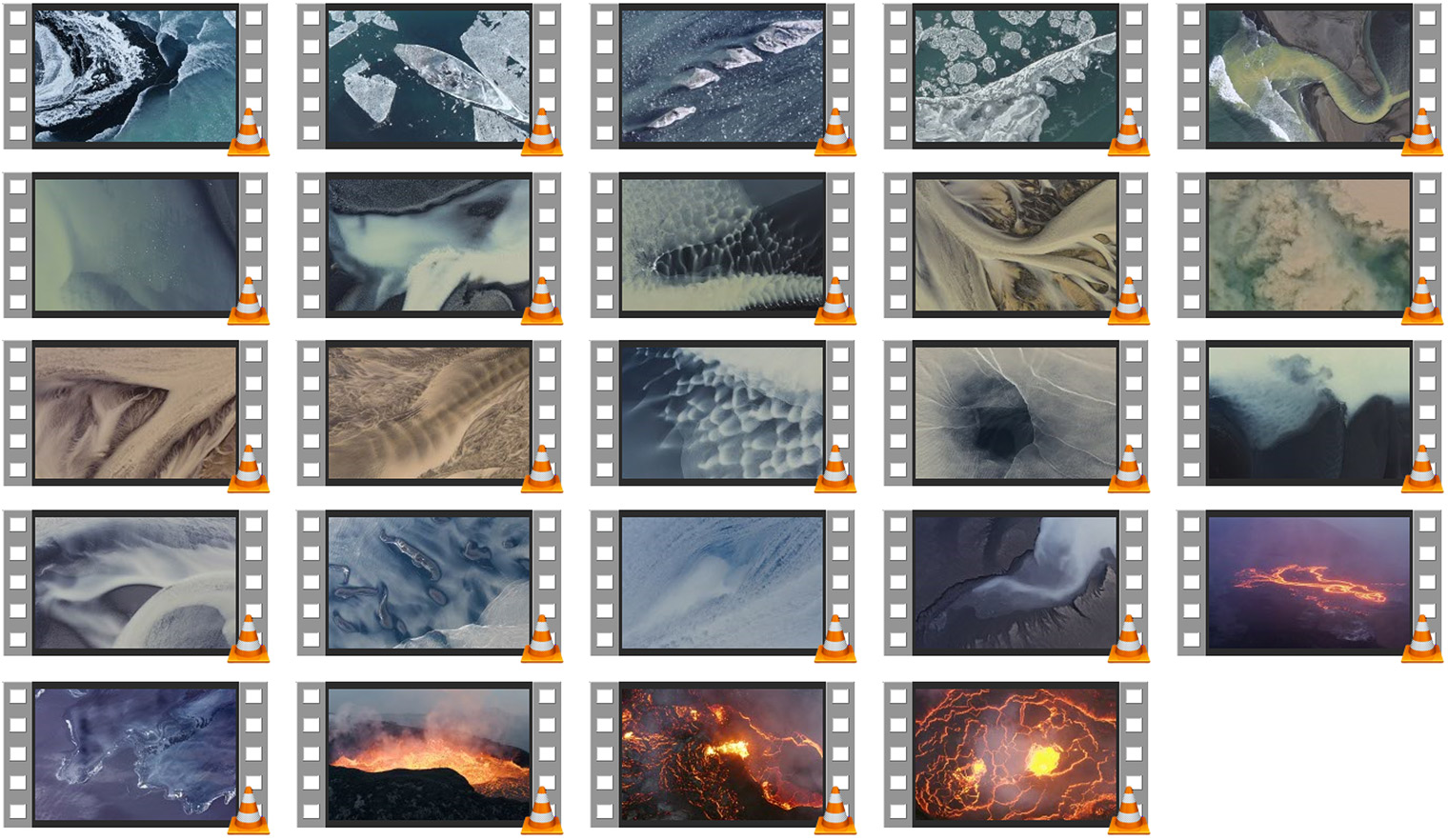 As a professional photographer and videographer, I've noticed a constantly increasing demand for unique and fresh video footage. It can take hours to scan through the archives of stock agencies, only to end up with worn-out video clips of mediocre quality. — I offer inspirational video footage with a unique perspective on Nordic landscapes that have an artistic and abstract feel.
Video library
I am currently working on an online catalog for my video material. In the meantime, the following playlist features an exciting selection of video clips that represent the focus of my work very well. I'm happy to assist you in putting together a selection of video footage on a special subject for your project or client.
Playlist with sample videos available for licensing:
Click the ▶ button to play the videos continuously or hover over the video to open the playlist.
Open playlist in new tab License inquiry form
For most of the scenes, there is 60-90 seconds of footage - the clips show only excerpts. Most of the footage was captured in Iceland and Norway, though you will also find scenes from the Faroe Islands, Greenland, and Germany.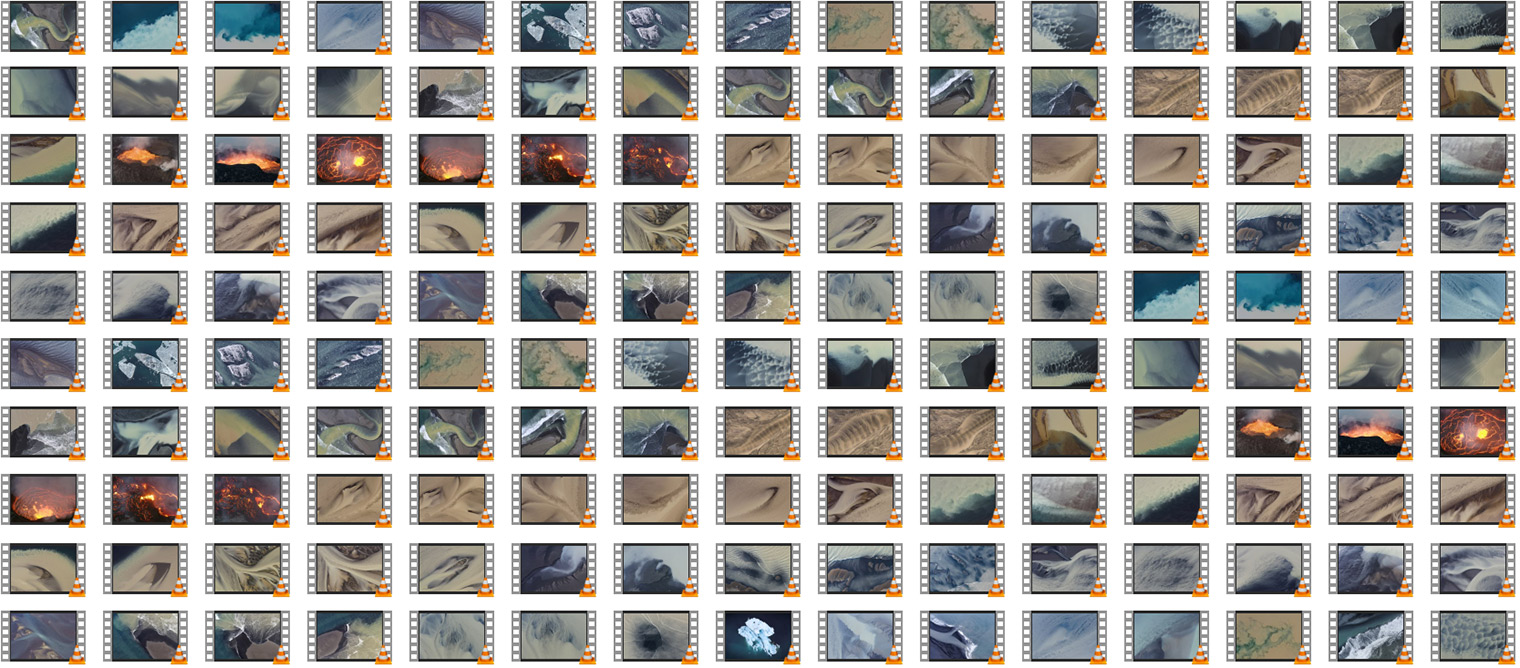 Accompanying image series
For the vast majority of videos, an accompanying image series from the same location can be found under my published series or upon request. This link also provides you with an overview of all aerial photo series from recent years, which are also available for licensing.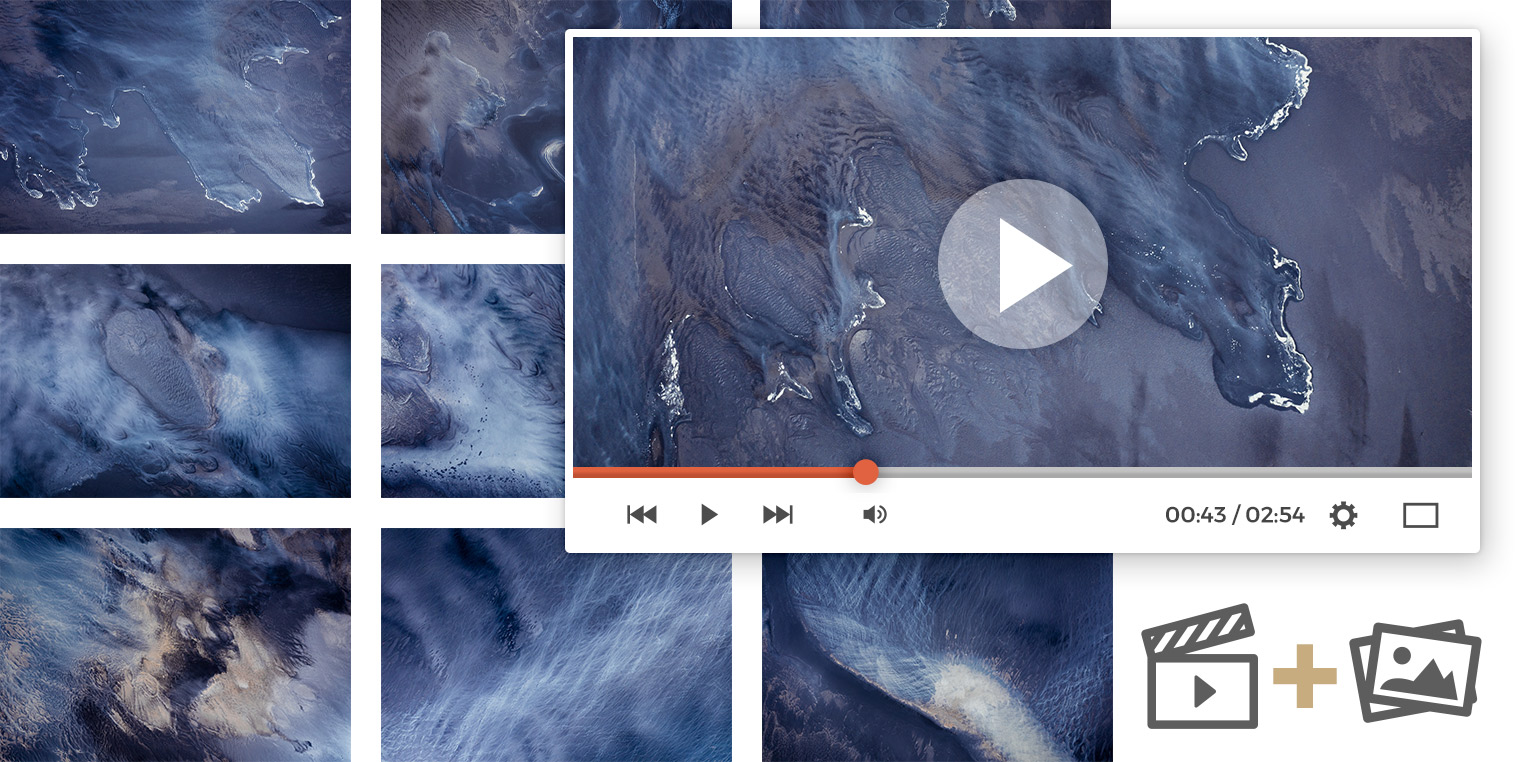 Advantages:
High quality 4K video footage
Simple and fair licensing model
Accompanying image series for most video clips
Unique material, never published on any stock agency
Exclusive use possible in most cases
Custom video editing / color grading possible
Sample videos:
Sample 01 — Glacier river Þjórsá in South Iceland with small ice floes
Sample 02 — Active Lava Lake of the Fagradalsfjall eruption in Iceland
Sample 03 — Braided yellow river flowing into the Atlantic ocean in southern Iceland
Sample 04 — Waves and small islands of volcanic black sand on the coast of South Iceland
Sample 05 — Braided glacier river system in the remote Highlands of Iceland
Sample 06 — Beach with black volcanic sand on the south coast of Iceland
Sample 07 — Small stream in the Westfjords of Iceland flowing over orange sandy beach
License inquiry form
I'm happy to assist you in putting together a selection of footage on a special subject for your project.
Abstract Iceland from Above
This is an 18-minute compilation of 50+ video clips showing the abstract beauty of Iceland from a bird's eye view. Most of the footage was captured in the Highlands and on the south coast of the volcanic island.